iFlight Nazgul5 227mm 4S 5 Inch FPV Racing Drone
If you don't want to use a soldering iron to mount a racer, choose a pre-assembled unit. This is what iFlight offers with the Nazgul5. It is a 5-inch device that rests on a 22.7-cm thick carbon frame with a motor engine diagonal. Perfect, therefore, for carrying a GoPro camera and coming back with beautiful images. iFlight insists that the arms are easily replaceable, with only one screw, to be replaced in case of a hard crash.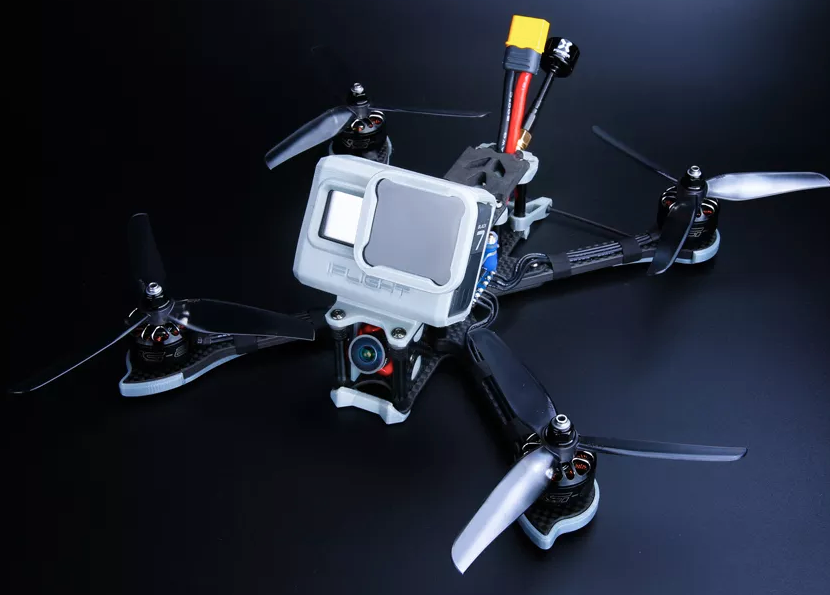 There are two versions of the Nazgul5. The first one is intended for power supply with 4S batteries, it is based on brushless motors Xing-E 2207 to 2450KV. The second one is designed for 6S batteries, it is equipped with Xing-E 2207 to 1700KV motors. The propellers are a 5-inch Nazgul 5140 three-blade 5-inch propeller, the ESC is a 4-in-1 45A DShot600 model, piloted by an iFlight SucceX EF4 flight controller based on an F4 processor and flashed with Betaflight. It offers an active OSD.
The FPV camera is a Caddx 1200TVL Ratel associated with a 5.8 GHz video transmitter compatible with 48 channels, capable of transmitting at 0 mW (pitmode), 25 mW (the maximum allowed in France), and 600 mW to go further (where allowed). You have the choice between a FrSky R-XSR or XM+ radio receiver, or no receiver if you prefer to install yours – a TBS Crossfire is a good choice on a device of the type… Besides the pictures in the illustration show an Immortal TBS antenna mounting on the back of the device!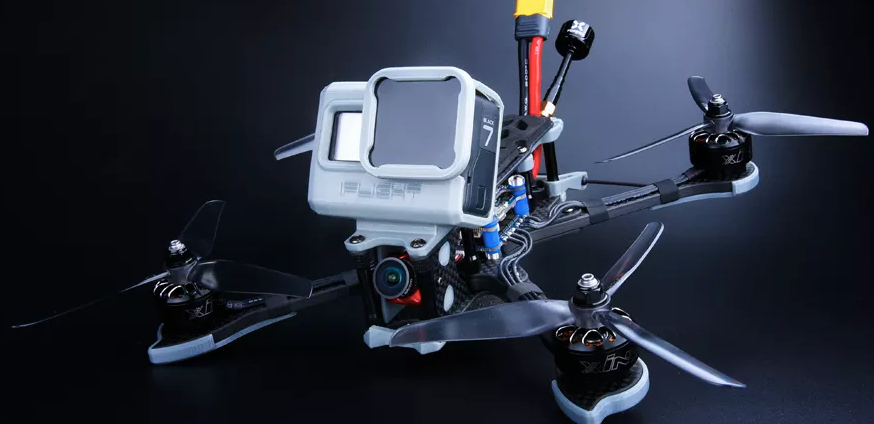 iFlight provides TPU support to install a GoPro Hero 7 camera and isolate it from vibration. With the digital stabilization of the GP7, we can reasonably expect to obtain beautiful soft and fluid image videos….
362 grams without battery and TPU holder, 508 grams still without battery, but radio equipment and with a GoPro Hero 7 installed. iFlight recommends a 4S or 6S, depending on the model, from 1300 to 1800 mAh, with an XT60 connector. The price? The Nazgul5 is available for pre-order at $179.00 for the 4S version at Banggood. The 6S version is positioned at the same price, still at Banggood. The test? Soon, because this classic but effective device is rather attractive….