iFlight TurboBee 160RS 165mm Wheelbase 4Inch DIY Build Kit FPV Racing Frame
It is a minimalist and medium-sized racer from the manufacturer iFlight. It follows the TurboBee 136RS and TrurboBee 120RS (tested here). The TurboBee 160RS measures 16.5 cm diagonal from engine to engine, with an extended 4 mm thick unibody X-shaped carbon frame. The motors are brushless Xing 1404 to 3800KV for 4-inch 4030 two-blade propellers. The flight controller is a SucceX Micro F4 V1.5 flashed with Betaflight coupled with a ESC 4 in 1 of 15A.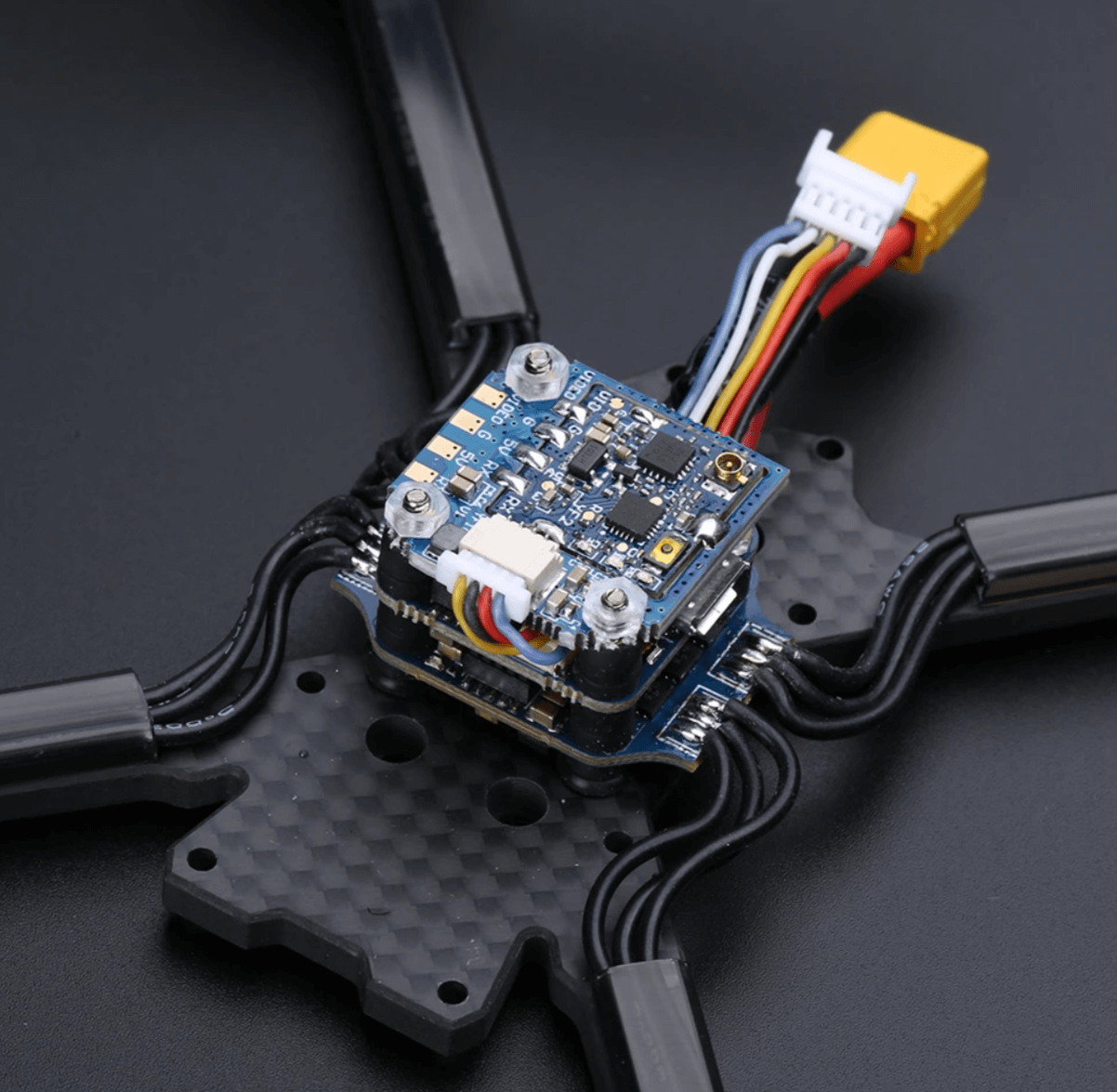 The video part? The video transmitter is a SucceX Micro 300 mW, a 5.8 GHz model capable of transmitting with a power of 25 mW (the maximum allowed in France), but also 100 mW, 200 mW, or 300 mW. The antenna connector is an IPEX, and the supplied antenna is a polarized Sigman. And the camera? There is no camera in this pack… You have to choose your own, in 1.4 x 1.4 cm (nano) format.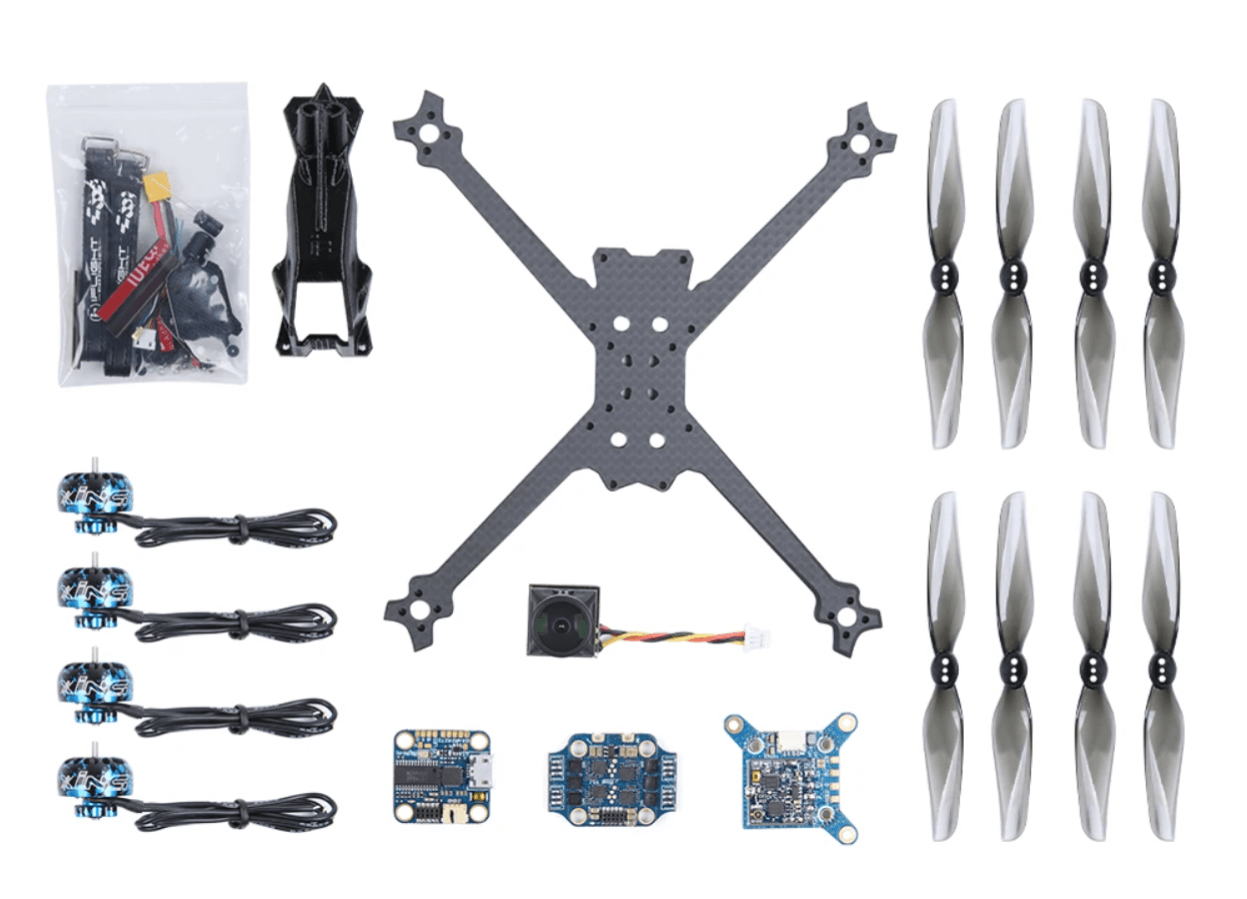 It's a kit! Same for the radio receiver, there's no radio receiver in the pack. It is also up to you to assemble the device, as it is supplied in kit form. This feature ensures a light price. The TurboBee 160RS is designed to be powered by 2S or 3S batteries (not included). The price ? The TurboBee 160RS will be offered at $149.99 at Banggood.