iKier K1 12W Laser Engraving Machine
Seriously, I am deeply attracted by this new brand iKier, which has even better appearance and details than xTool's devices. If other brands of laser engraving machines are categorized as the 1.0 era, then iKier will open the 2.0 era of this industry, which is the era of intelligent laser engraving machines.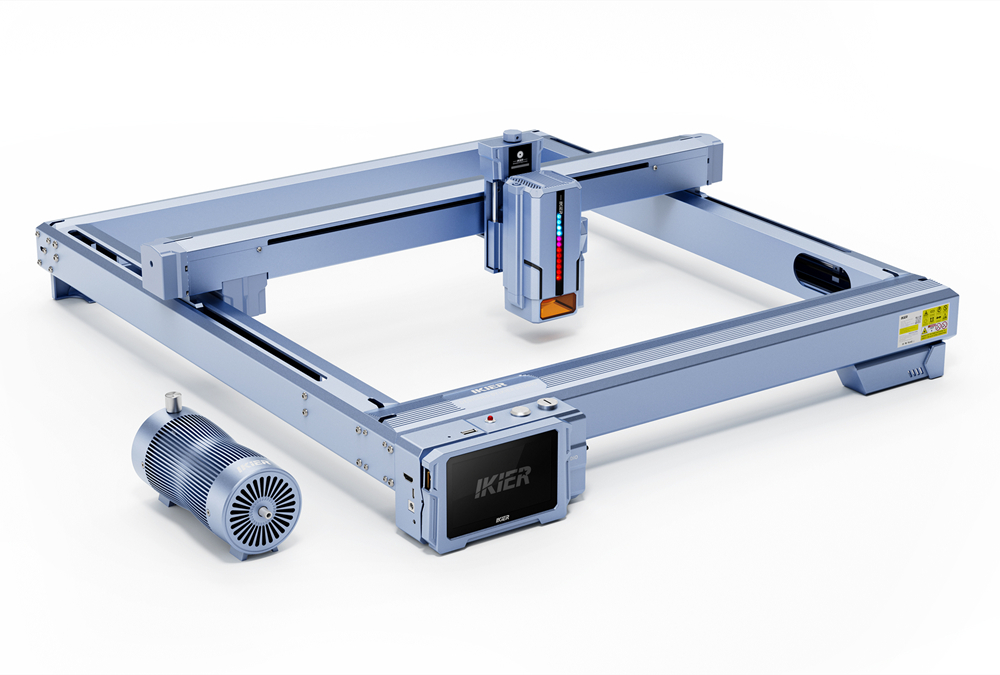 This time the new brand brings us three configurations of products, which are: iKier K1 with 2*6W 12W Laser Power; iKier K1 Pro with 4*6W 24W Laser Power; iKier K1 Ultra with 6*6W 36W Laser Power.
From what I've been told so far, the iKier K-Series laser engraver will have the highest engraving speed in its class at 48,000mm/min, or 800mm/s. This is twice as fast as the 400m/s engraving speed of the xTool D1 Pro and Ortur Laser Master 3. Efficiency is the first productivity, and iKier solves a pain point for producers.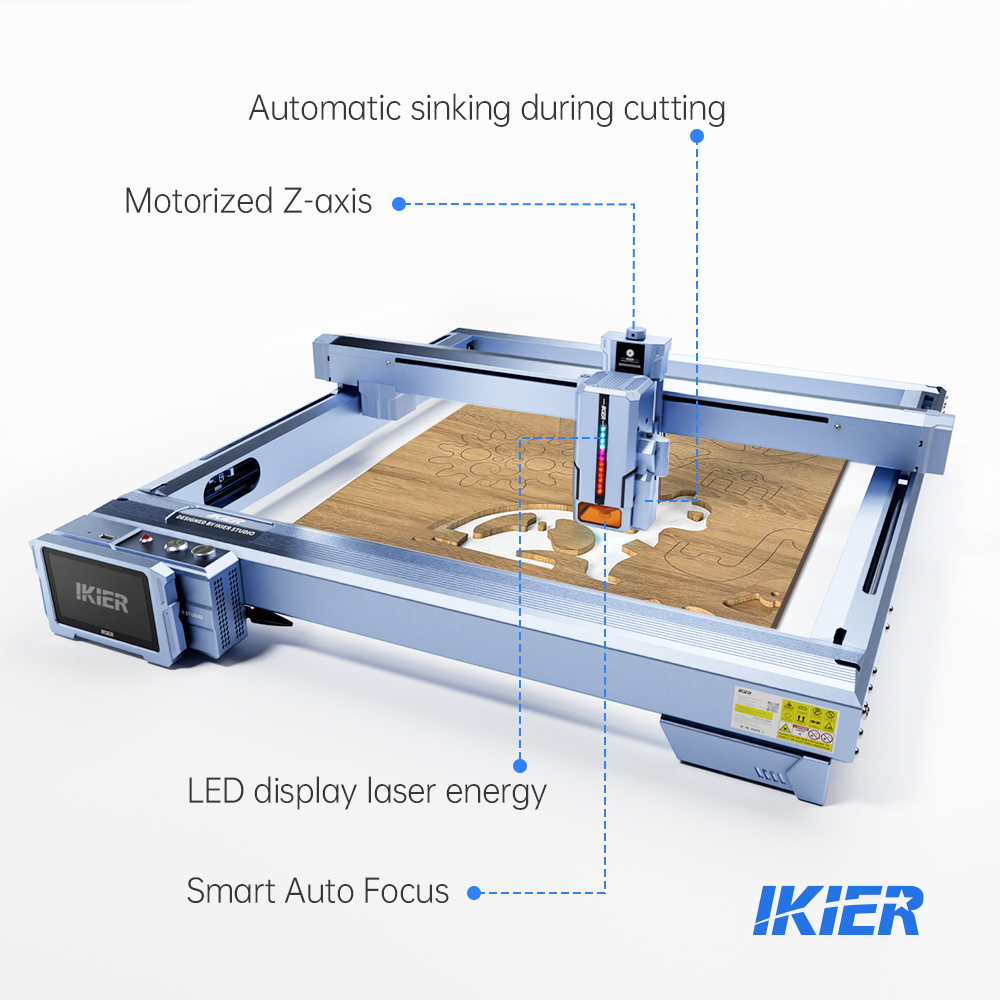 Why is the iKier K1's engraver so fast? It turns out that they use linear bearings, more powerful motors, and optimized motion algorithms, resulting in faster and more accurate laser module movement.
We see a cool string of LED lights on the iKier's laser module that shows the intensity of the laser when it is working. In addition, the addition of the motorized Z-axis brings the function of auto-focus. What's more, the automatic descent of the laser module while cutting is an industry first.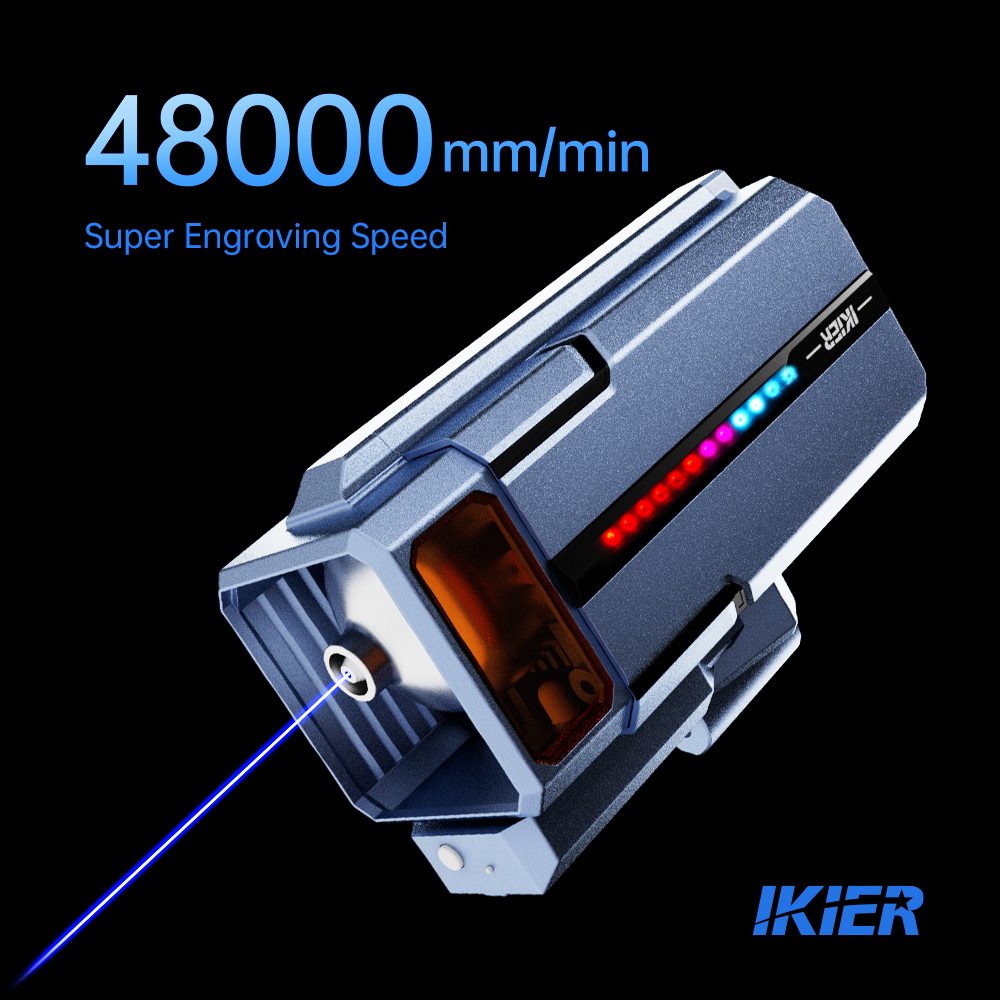 The laser module automatically drops when cutting, which makes cutting faster. For example, if you have already cut 5mm for the first time, the laser focal length drops by 1mm, bringing the distance closer so that it will be easier to cut the second time.
Compared to the traditional 10W laser engraver, iKier K1 is more powerful because it is coupled with two 6W lasers, with a normal output of 11W to 12W. Its spot is compressed to 0.05*0.06mm, allowing for higher resolution engraving.