INMOTION P1F Mini Folding Electric Bike
The design of the P1F mini electric scooter has actually been worked on. Indeed, this product looking like halfway between an electric bike and an electric scooter and these black and gold colors make the mini electric scooter more discreet, purified. Its particular design makes its charm.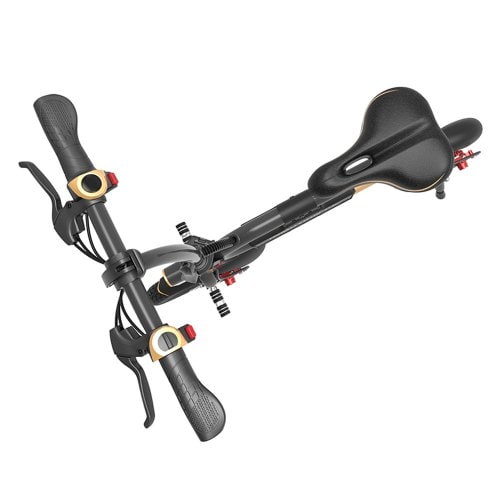 The mini Inmotion P1F electric scooter has a small footprint with its unfolded dimensions: 90.6 x 95.6 x 48cm and its folded dimensions (handlebar folding): 90.6 x 71 x 48cm, the storage problem disappears. It is intended for urban use, thanks to its foldable handlebar and its very light weight (12.5kg) so it is easy to transport, easy to handle and ideal for public transport or even for commuting.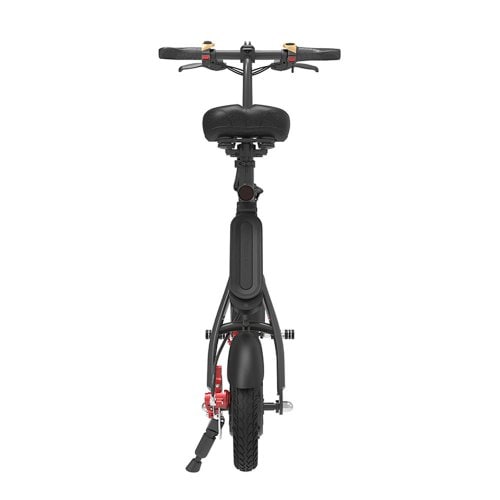 The performance of the P1F is different from the P1 model, The P1F has a range of 40km (the range varies depending on the weight of the user, the use of the accelerator and the elevation of the road) with its battery More powerful Lithium-ion of 36V 8.7Ah – 313Wh.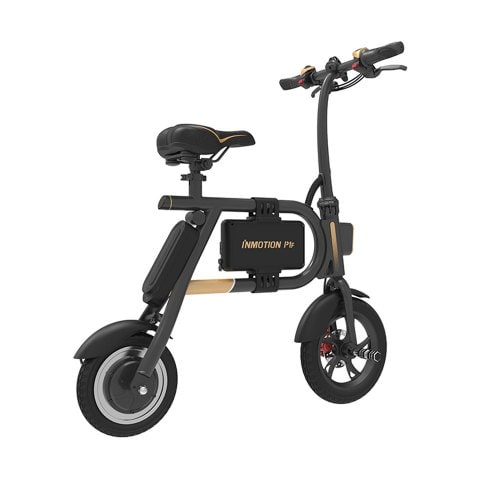 The Inmotion P1F mini electric scooter is easy to charge, thanks to its charger included, usable on any power outlet, so you can recharge it at work, at home or any other place with a power outlet.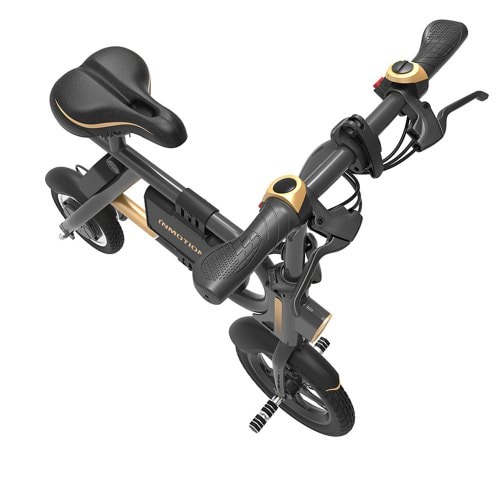 It is also equipped with a 350W engine located in the rear seat which gives an impression of propulsion and thus gives a more comfortable acceleration. The maximum speed of P1F is 30 km/h which is really nice in urban areas.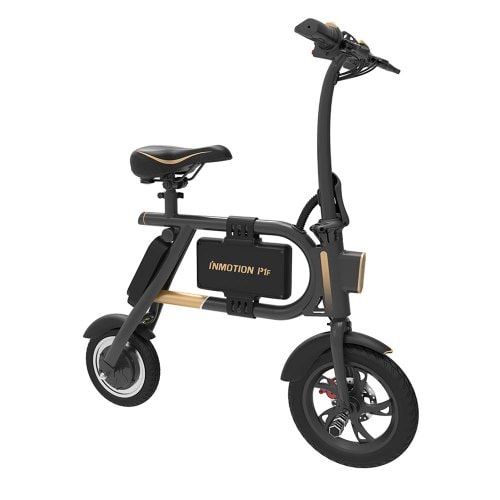 The maneuverability, the lightness, the foot pegs on the front wheel and the sitting position of the mini electric scooter allow a better safety and a more optimal comfort than an electric scooter. Still in terms of safety , the Inmotion P1F is equipped with front and rear lighting to increase visibility.
Its equipment also provides comfort that offers very few electric scooters with the presence of front and rear disc brakes and two inflatable wheels.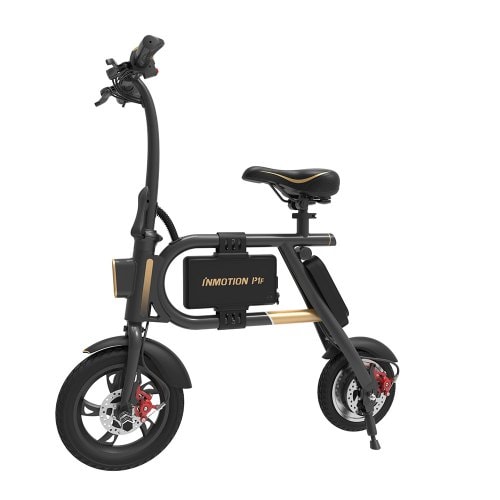 Manufactured and offered by Inmotion, the P1F mini electric scooters is a continuation of the other ranges of products (electric scooter and monoroues), in terms of quality and reliability . Indeed, this mini Inmotion electric scooter is, like all products of this brand, connected with a bluetooth smartphone application compatible with IOS and Android that allows the user, to consult different statistics such as the number of kilometers traveled, the level of battery or consumption.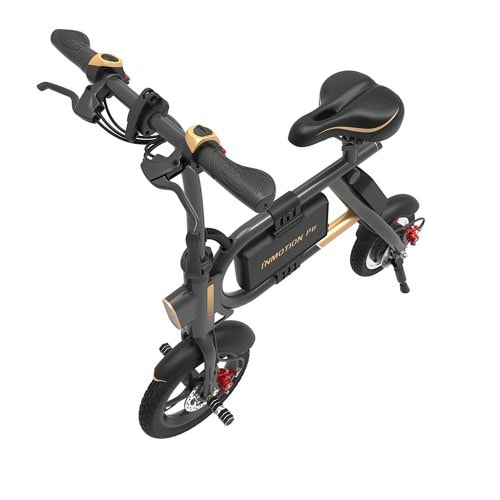 It also has the advantage of being equipped with a USB socket that allows you to recharge your phone and to be waterproof with the IP54 standard.