INMOTION P2F Folding Electric Bike Smart Bicycle 23.2Ah Battery
INMOTION P2F continues the design concept of P1F. Although its shape is smaller than that of P1, it is more portable and easy to fold. Its highlight is the addition of pedals. Therefore, INMOTION P2F has three riding modes for cyclists to choose independently.
In terms of endurance, under boost mode, the range of INMOTION P2F is as high as 160 km, and its younger brother INMOTION P2 has a cruising range of 70km. It uses a car-grade battery system. The built-in 18650 battery and professional BMS battery protection system can provide double overcharge protection, charging temperature protection, discharge temperature protection and short circuit protection.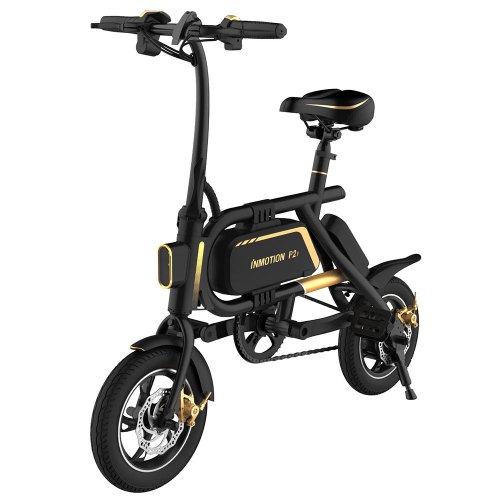 The motor is an efficient brushless permanent magnet motor. This motor uses a new magnetic design, which can optimize the winding mode and density of copper wire. The maximum power is 450W and the energy efficiency ratio is 91%.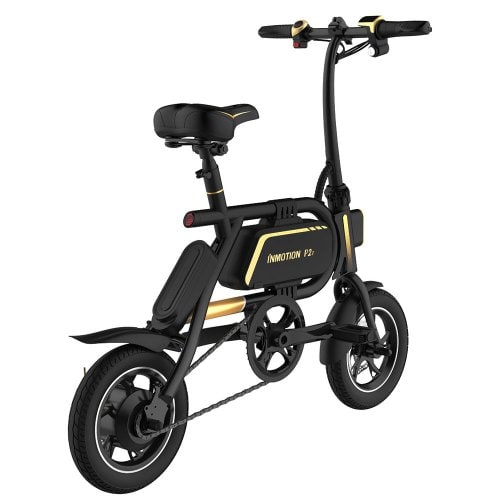 The INMOTION P2F uses front and rear disc brakes with brake taillights and high brightness headlights.
INMOTION P2F also adds several special functions. For example, if the seat is equipped with intelligent weight sensor, it can judge whether the pedestrian is an adult or not by weight sensing, and the non-adult can not trigger the throttle; for example, the function of fault self-examination, the ability to independently detect the condition of the vehicle, and so on.