Iru M7 Mini PC Win10 Intel Core I7-6500U 8GB RAM 256GB SSD Mini Computer
This Iru M7 is already very well known from a design point of view. It is the chassis of many OEM and non-OEM machines. For example, we find Vorke's solutions such as the V2 Pro, the Hystou, the Neive and many others to have embedded a MiniPC in this small metal box with its particularly recognizable ventilation.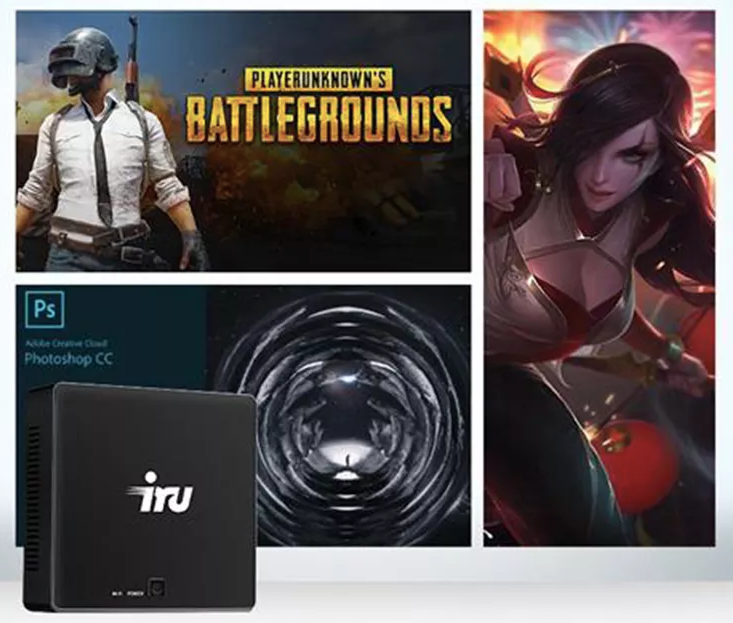 Under the Iru M7 we discover a wide ventilation opening with a very particular design, above, in front, a central button to start the machine. It is this design that more than half a dozen manufacturers now use to offer their MiniPCs.
The Iru M7 is therefore, like the others, an assembly of different components proposed by a manufacturer who will ensure behind a marking of the box to identify them. At the end of the line, just before a packaging often neutral, the assembler proposes a small marking of the chassis with the logo of his choice.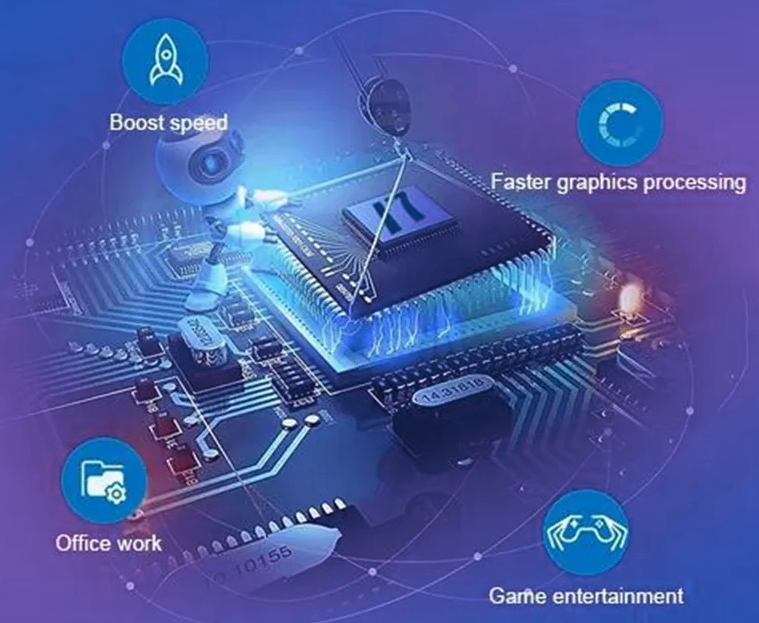 The Iru M7 therefore benefits from a chassis that we know well and offers a fairly standard equipment. To start a Core i5-8250U, a Kaby Lake R quad-core and eight-fold threads chip running from 1.6 to 3.4 Ghz with 6 MB of cache memory for a 15 watt TDP. The engine is also available with other processors ranging from the Core i5-7200U to the i7-6500U. The RAM varies from 4 to 8 GB of DDR4 and the storage from 128 to 256 GB. Completely bare Barebones versions, without memory or storage are also available.
For the rest, no surprises, the chassis offers an easy opening to update the machine or add storage 2.5″ SATA 3 additional. It features an HDMI output, two USB 2.0 and two USB 3.0 ports, Gigabit Ethernet, S/PDIF output, and a standard stereo audio jack jack. The machine also offers Wifi5 and Bluetooth 4.0. A Kensigton Lock Anti-theft port is also present.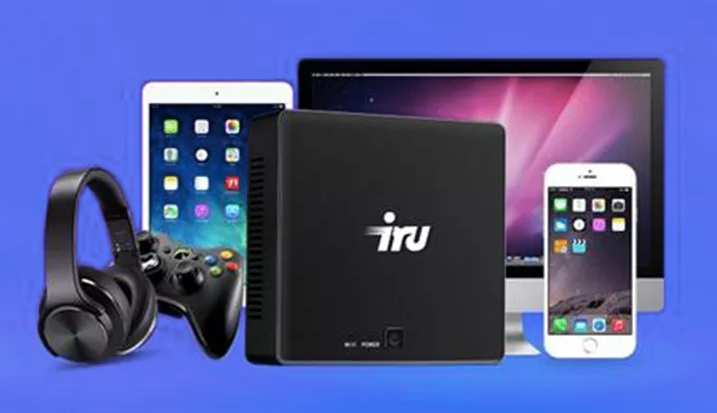 It measures 12.9 cm wide by 12.5 cm deep and 3.9 cm thick by a weight of 450 grams. It is delivered with a VESA adapter. Its basic price varies according to its equipment from 267€ in Barebone to $398.99 in 8/256 GB and 311€ for the 4/128 GB version. Not necessarily a very interesting machine to buy at these price levels but the confirmation that the Iru brand is indeed an OEM like the others. This means that its other MiniPC, under Core i7-7700HQ and GeForce GTX 1060, should be derived in one form or another by other manufacturers.