JIMMY JF41 Smart Pedestal Fan 360-degree Oscillation 15M Blowing Distance Multiple Wind Modes
The Xiaomi JIMMY JF41 Smart Fan was equipped with 7 wing-shaped blades, blade middle is arch designed as seagull wings, which promotes airflow and can low as far as 15m. due to the accelerated air flow, the indoor temperature can be balanced rapidly making people feel cool and comfortable.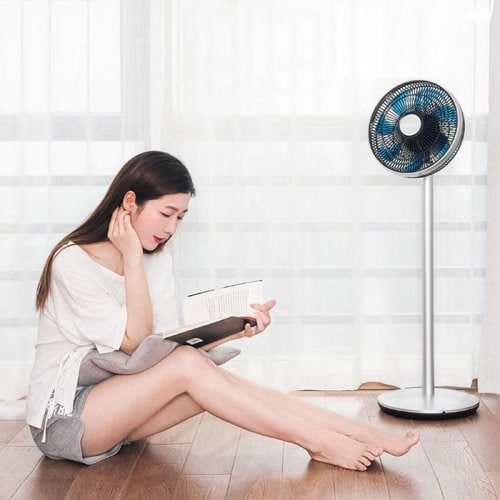 360° rotating fan head design can effectively circulate the air in the room, and adjust the temperature difference make you feel more balanced temperature in every corner.
Step less variable speed motor with exquisite algorithm routine, when change different wind mode, the whole machine will keep stable without vibration and wind speed changes smoothly and naturally.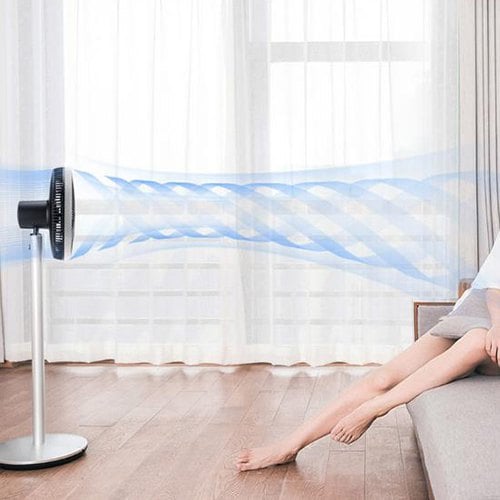 The brushless digital motor is used with high-precision bearing, reduces noise by 30%. Streamline wing shaped blades greatly reduce the vibration and wind resistance, working noise in sleeping mode is only 30dBA. Allowing you to enjoy the quiet summer cool breeze
The most important point is that it is easy to assemble and clean the JIMMY JF41, lightweight design make is easy to carry to different rooms.