JJRC JJPRO X5 5G WiFi FPV RC Drone GPS Positioning Altitude Hold 1080P Camera
For less than $200 JJRC JJPRO X5 EPIK has a system: GPS positioning, barometer, intelligent flight modes and HD camera with 1-axis mechanical suspension (hymnal).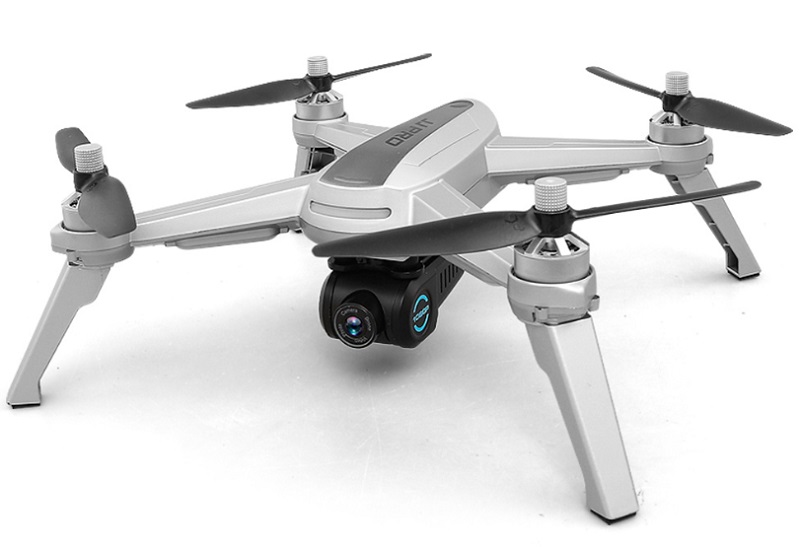 The design of the JJPRO X5 is very similar to the design of the MJX Bugs 5W quadrocopter, the same high landing legs, the same form of the fuselage, even the propellers are similar. Probably these two quadrocopters are produced in the same factory, but under different brands.
Dimensions of the drone are pretty standard: 35cm * 35cm * 9.5cm and weighs 400 grams. According to the manufacturer, on board X5 there is a LiPo battery with a capacity of 1800mAh. This capacity will allow you to fly about 18 minutes. For evening flights on the dune, there are bright LED inserts, one signal fire for each engine.
The JJRC JJPRO X5 has a very beautiful remote control in black. On the remote, you'll find buttons for getting home and fast take-off / landing. The screen displays a lot of useful information:
Signal Strength;
Distance from the remote control to the quadrocopter;
Height;
Flight mode;
Battery charge level;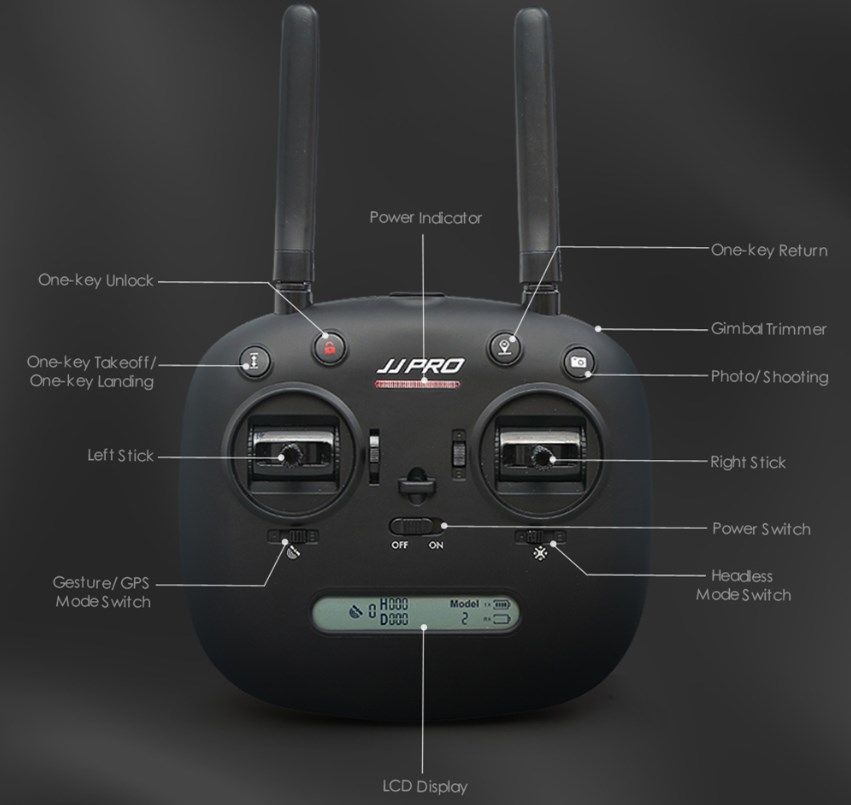 The system of two antennas will allow controlling the drones at a distance of up to 600 meters.
Also, a pleasant bonus is the ability to control the drones through a proprietary application. In it two more intellectual modes will be accessible – "follow me" and "flight around the point". Scan the QR code and download the application.
If the battery is almost completely discharged, the quadrocooper will force the return home function and land.
A little more about the battery: for charging it will need to be removed from the case, for this it will be necessary to turn a special lock.