JJRC X17 6K 5G WIFI FPV GPS Brushless Foldable RC Drone
The JJRC X17 RC Drone positions itself as the best quad-copter in the price category up to $150. And it is very similar to the truth, because you will have a good camera and several intelligent flight modes in conjunction with GPS.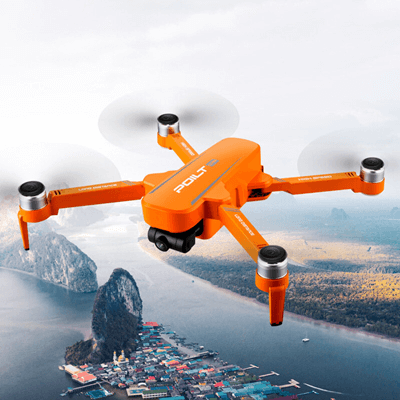 It has a foldable structure and a classic design. The drone is equipped with brushless motors, which ensures increased reliability and high efficiency as well as durability. These are brushless motors that do not disguise themselves as brush motors. The motors are well cooled by special holes through which air is driven into the windings.
The X17's camera is not bad, super quality from the budget model is certainly not worth waiting for, but the picture itself will be good…

Here the manufacturer goes into marketing, as the resolution is 6K for photographs only, and the standard 1080P for video (4800 * 2700 photos and 1920 * 1080 video). The camera is fixed, the angle cannot be changed remotely, but you can manually adjust the desired angle.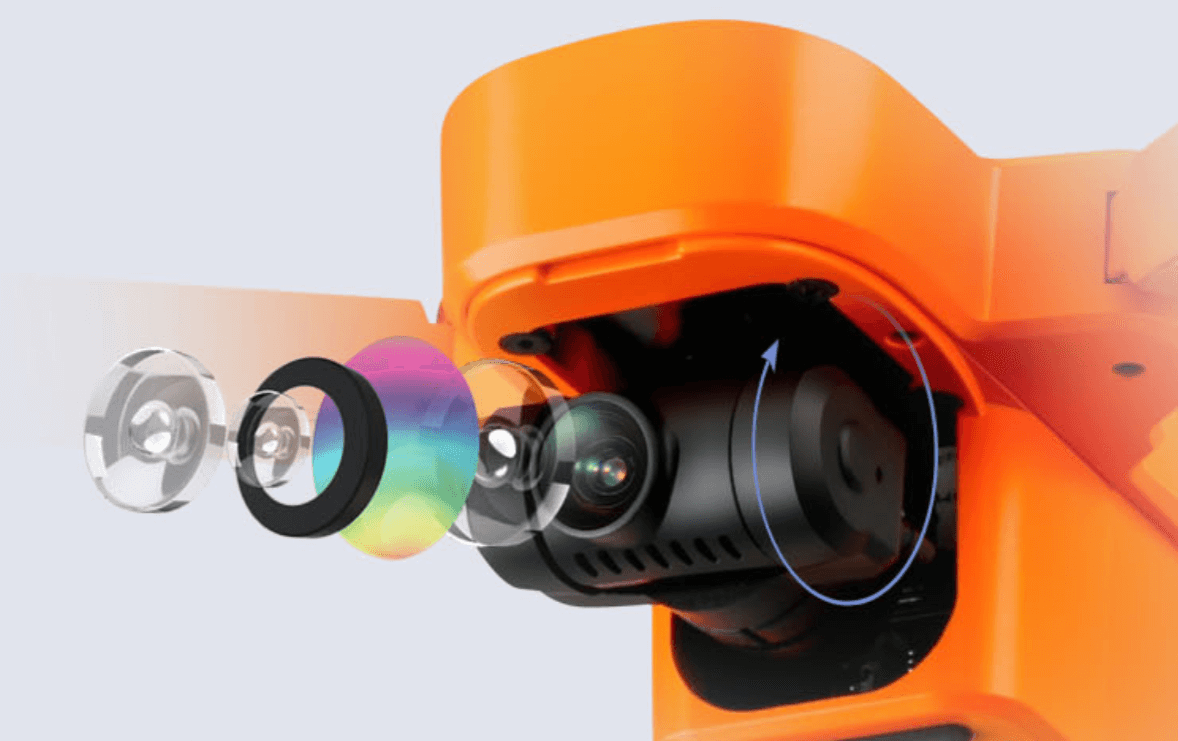 The JJRC X17 has a GPS module that provides several intelligent flight modes, such as:
Backpack friendly folding design;
GPS + Optical Flow Positioning;
Brushless motors with 6-level wind resistance;
6K camera with 2-axis mechanical gimbal stabilization;
Dual Camera Switching;
5700*4275 photo and 2688*1512 video resolution;
5Ghz WIFI real-time image transmission;
Intelligent return to home (Manual, Low battery, RC signal loss, or Out of range);
Around 800-1000meters control range;
Up to 30 minutes of flight time.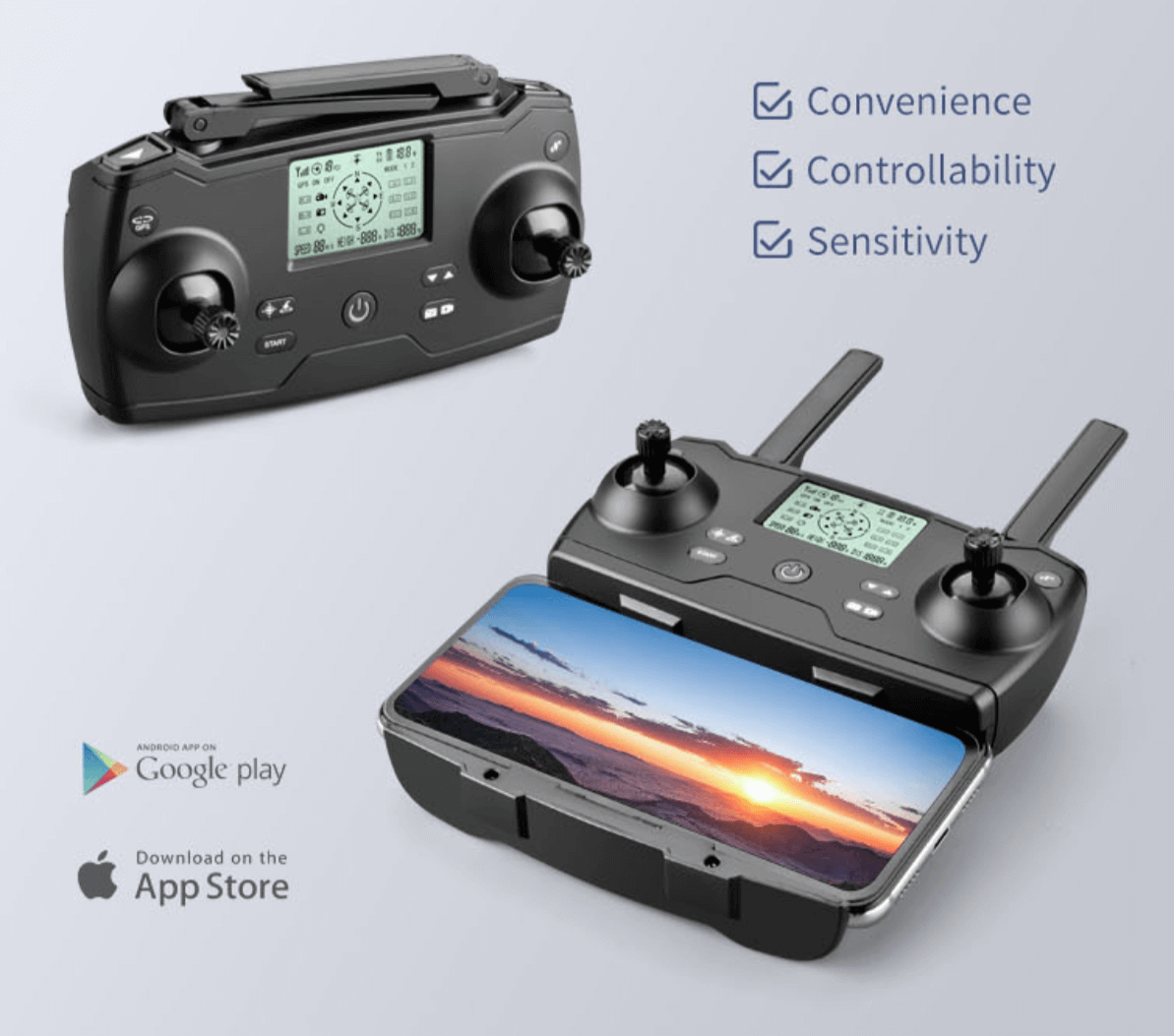 With these clever modes, you will be able to vary your flight as well as your video shootings. For more stable flights, there is an optical flow sensor at the bottom of the ATV, or simply a camera that monitors the situation under the ATV and corrects the flight.
The JJRC X17 flies for up to 30 minutes in quiet weather, of course, but such characteristics are absolutely applicable to all drones, including DJIs, even if they fly less with the wind. The battery has a capacity of 2850 mAh, 2-element (11.1 V).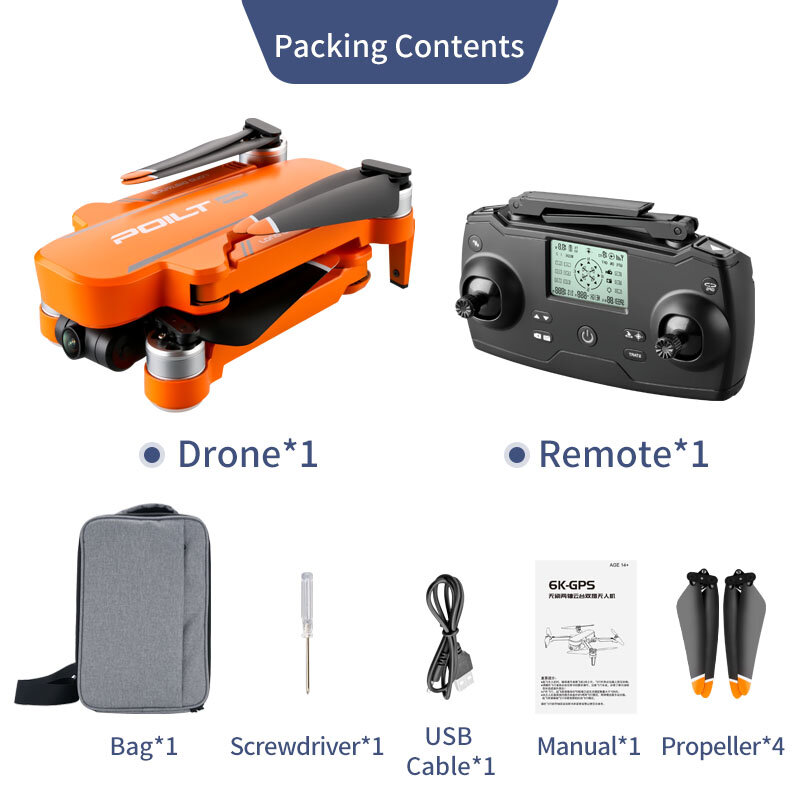 Now a little bit about dimensions: when Expand – 43x43x6.7cm, and when folded – 17×11.5×6.7cm. The JJRC X17 weighs only 500 grams, so it does not need a register. You will also find a good drone carrying case in the kit.
The control panel is a classic panel made of inexpensive plastic, but of high quality. A phone is mounted at the bottom and antennas for communication with the ATV: The control panel has a monochrome screen with full flight information.