JJRC S4 Spectre Waterproof WiFi FPV RC Boat Support VR 720P HD Camera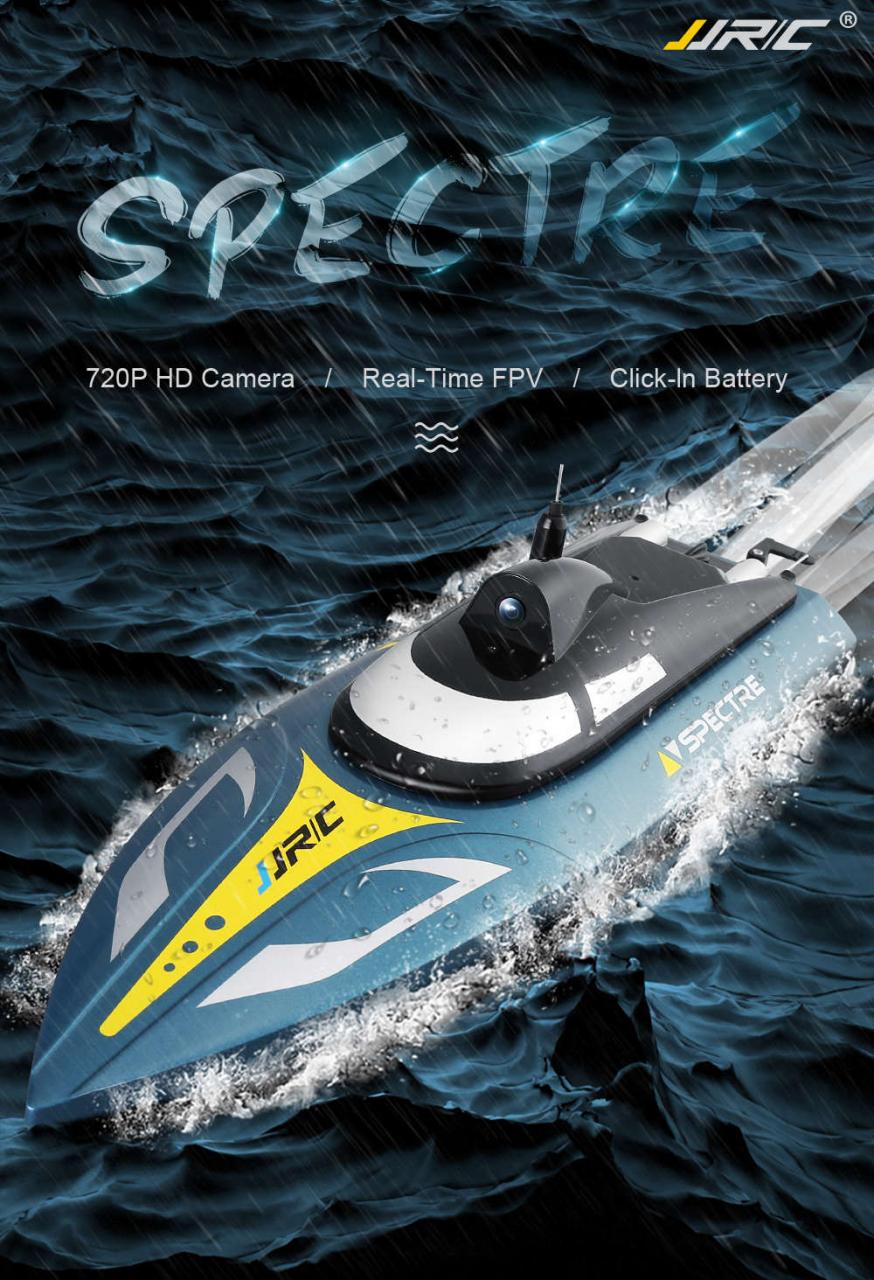 WiFi FPV – The WiFi FPV system transmits high-quality images and videos directly to the smartphone as to bring a genuine first-person-view experience.
720P HD Camera – 720p HD camera for sharper images and clearer videos.
Capsize Recovery – The capsize recovery helps light the boat upward effortlessly when it capsizes.
Water Cooling System – The water cooling system effectively makes use of the running water to prevent the motor from overheating and extend the motor's runtime.
V-Shaped Streamlined Hull – The sharp V-shaped bow resembling the hull 'design makes it able to handle rough water and sail fast.
Up to 25km/h High Speed – Adopted motor, high efficiency of power conversion and low energy consumption, the boat boasts a speed up to 20 to 25km/h.
2.4G Remote Control System – The 2.4GHz remote control system has a control range up to 150 meters no enables multiple players to compete without interference.