JJRC X9P 4K Version 5G WIFI 1KM FPV Dual GPS RC Drone
The appearance and design of the JJRC X9P is very similar to that of the DJI Spark, but at a price of about $150. The kit also includes a remote control for this price.
An important update in the line of drones JJRC is that the model JJRC X9P Heron appeared positioning system, that is, GPS. Also, the drone has high-quality brushless engines. To determine and maintain the height, the manufacturer has added a barometric sensor to the model.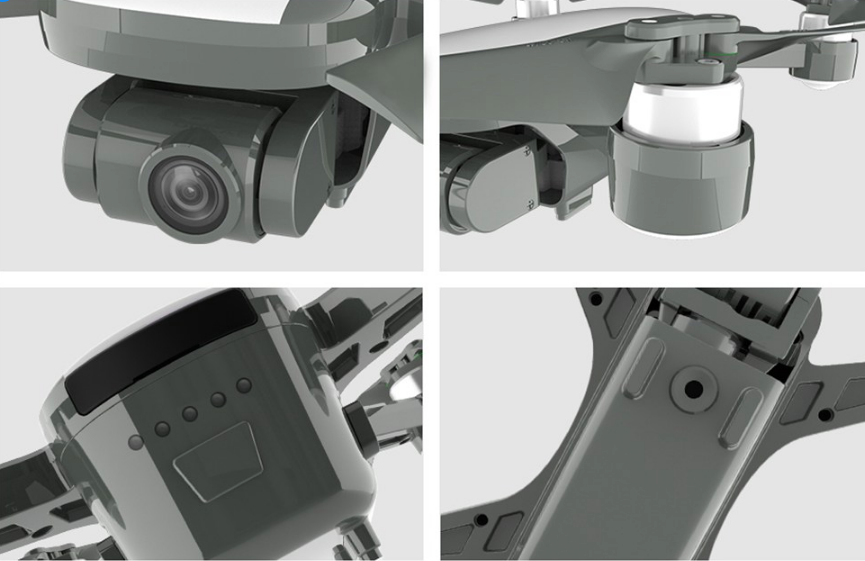 The JJRC X9P's GPS can be considered an entry-level quadcopter with an HD camera on a 2-axis mechanical cardan (Gimbal). With such an assembly you will be able to shoot high quality video with high smoothness.
The real-time video reception range (FPV) is about 800 meters, but the control range is about 1000 meters.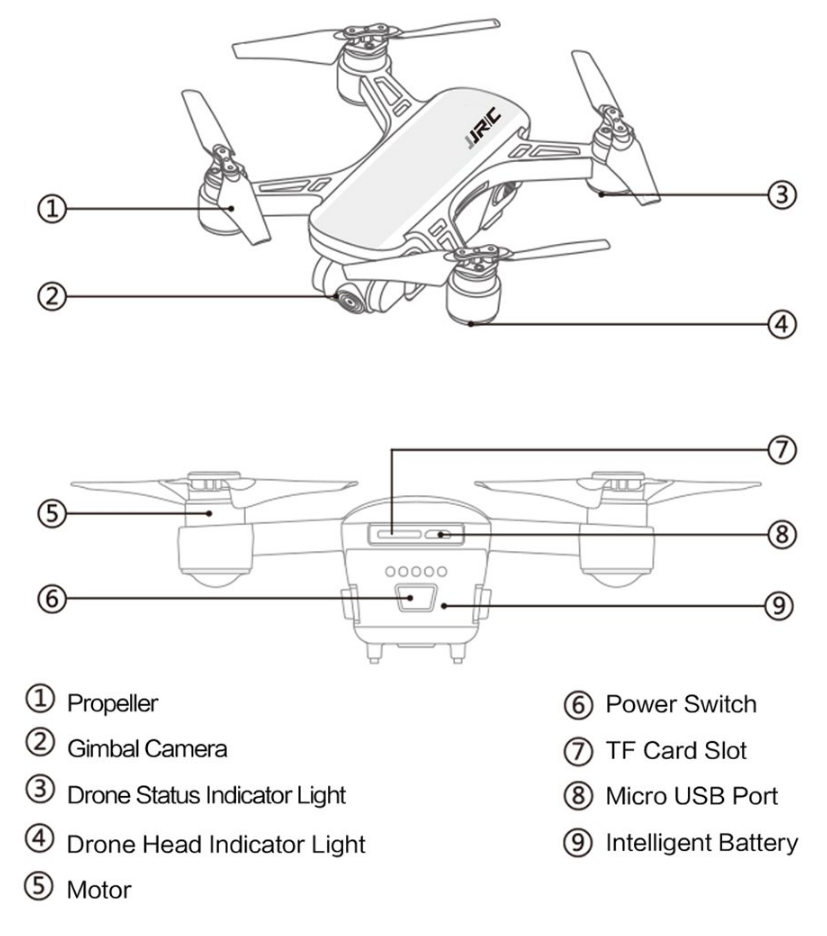 As already written above, for $ 239.99 you will get not only the drone itself, but also the control panel. The remote control is a device with 2 antennas, built-in LiPo battery and phone holder.
The design of the remote control is simple and standard. On the front panel, besides the standard two sticks, there are 4 more buttons.