JMGO U1 4K Laser projector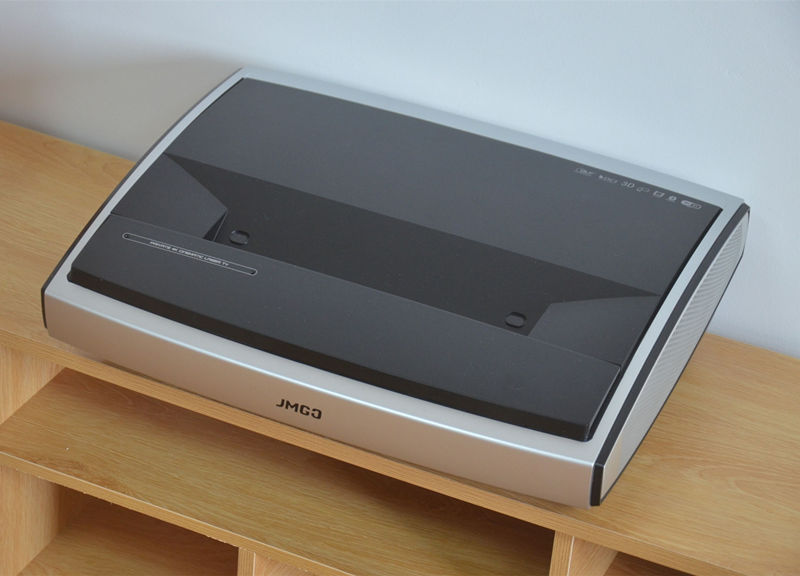 On the afternoon of August 23, 2018, JMGO Company from Shenzhen released its first 4K laser TV (laser projector), namely JMGO U1 laser TV! At present, China's brand laser TV, basically stay on the resolution of 1080P, even if there is a higher resolution laser TV, but the pricing is also unacceptable to ordinary users! And this time JMGO U1, can be said to meet the low price at the same time, but also achieved 4K resolution projection screen!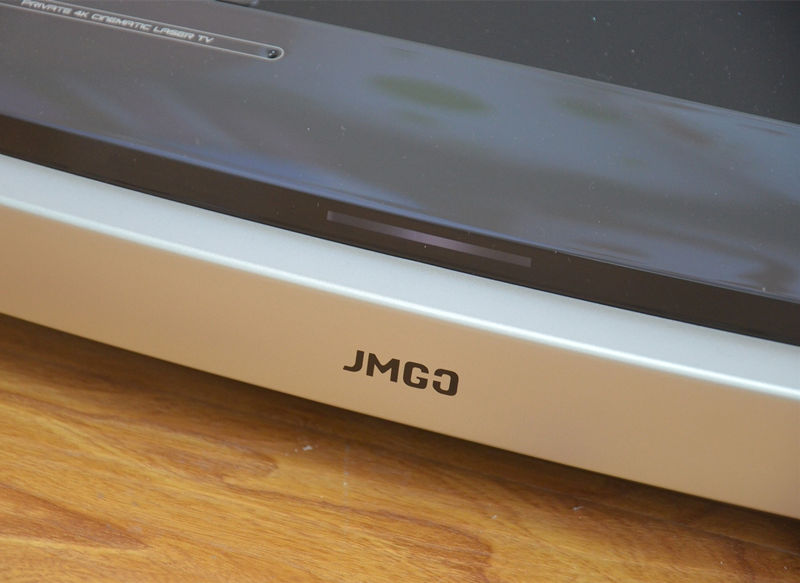 The appearance of JMGO U1 is designed by black body with silver edge. It has a full sense of technology. On the JMGO brand logo on the front of the machine, there are also perforative linear breathing lamps, which are mainly used to indicate the operation status, such as white when running and red when standby.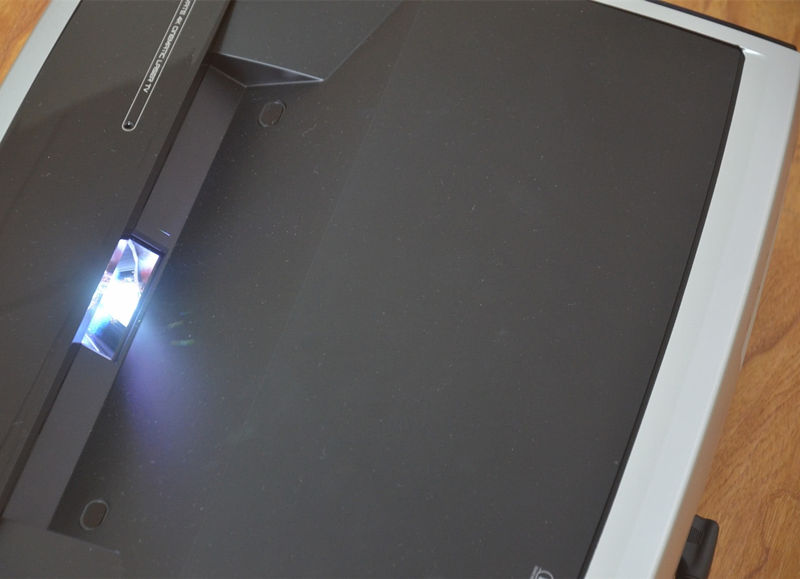 JMGO U1 lens uses nine high-precision lenses, which contain UD lenses equivalent to the optical properties of fluorite lenses. It can improve the elimination effect of secondary spectrum and has the characteristics of low refraction and low dispersion. As for the resolution of projection picture, I said before, it is 4K, and the projection lumen brightness is 2000 ANSI lumen. If you don't understand the meaning of ANSI lumen unit, you can check it online, because some brands like to use IOS lumen as the projection brightness parameter.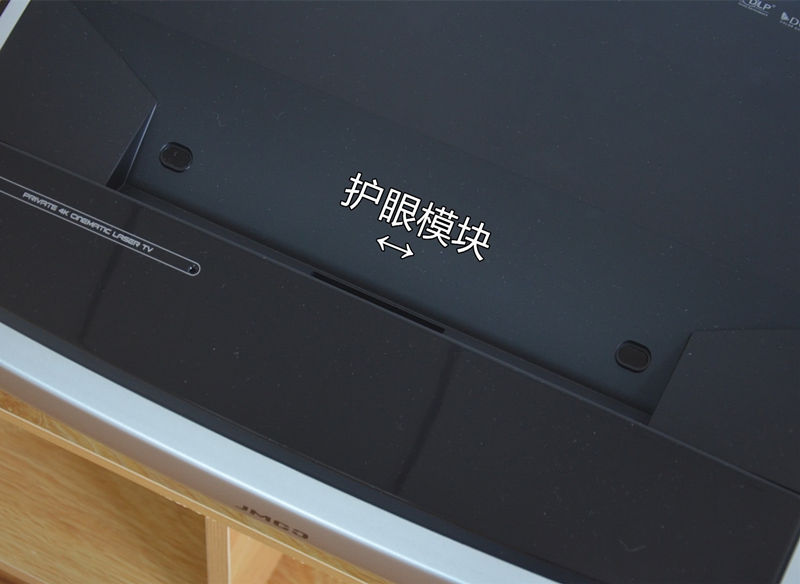 In front of the projection lens of JMGO U1, there are two eye protection modules. If an object is close to this position, it will temporarily reduce the projection screen and avoid the problem of direct eye projection by the projection light source.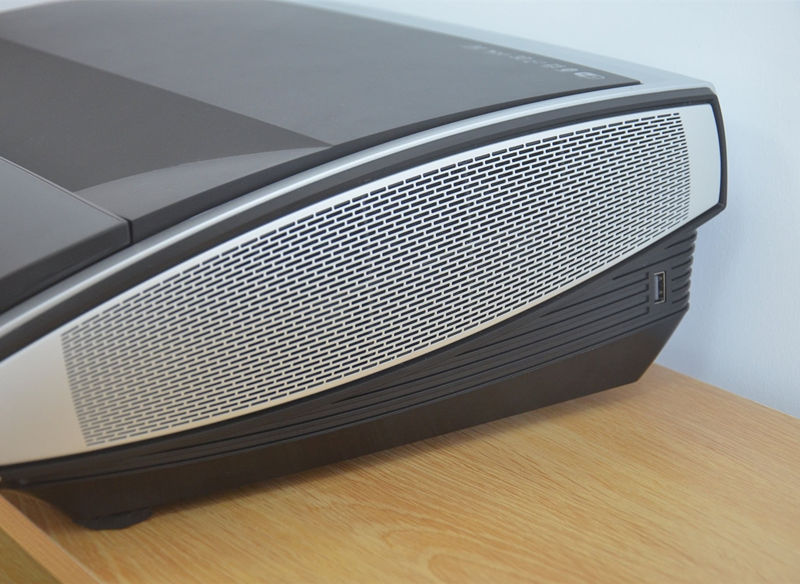 Both sides of JMGO U1 are equipped with metal mesh of "aviation aluminium alloy material". At the same time, the sound is also designed behind the metal mesh. In terms of sound design, Nut U1 uses a floating design of the cavity, 53mm loudspeaker, with a low impedance of 14 ohms, and also carries a professional-level DSP digital power amplifier chip.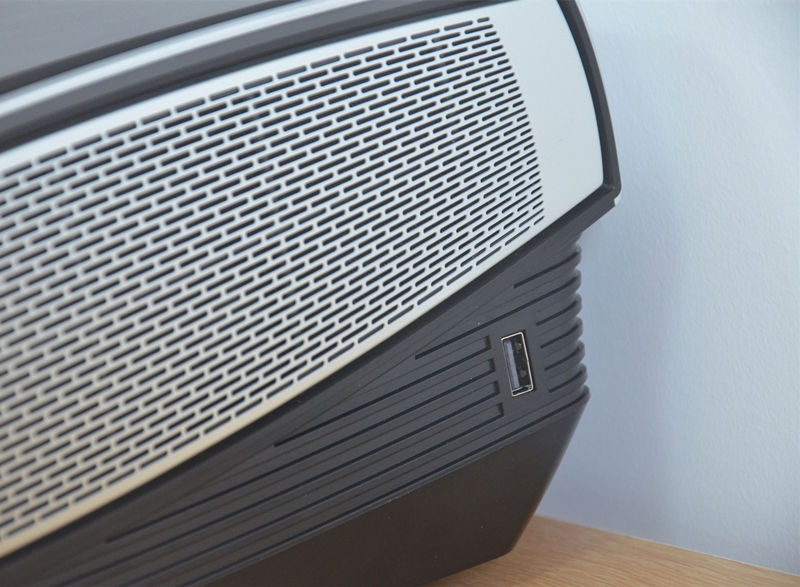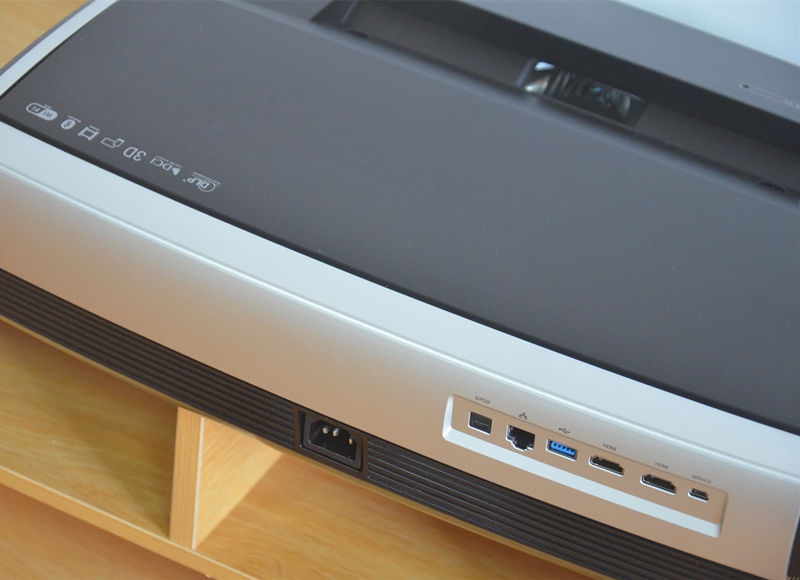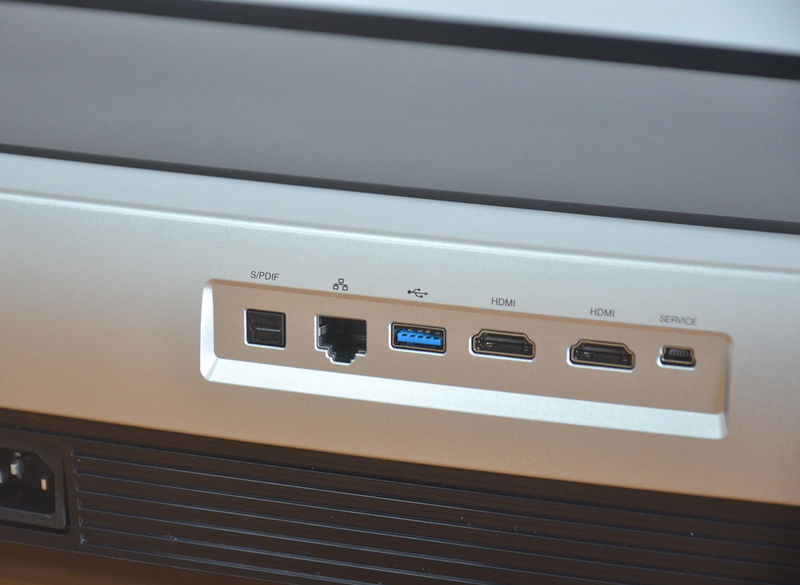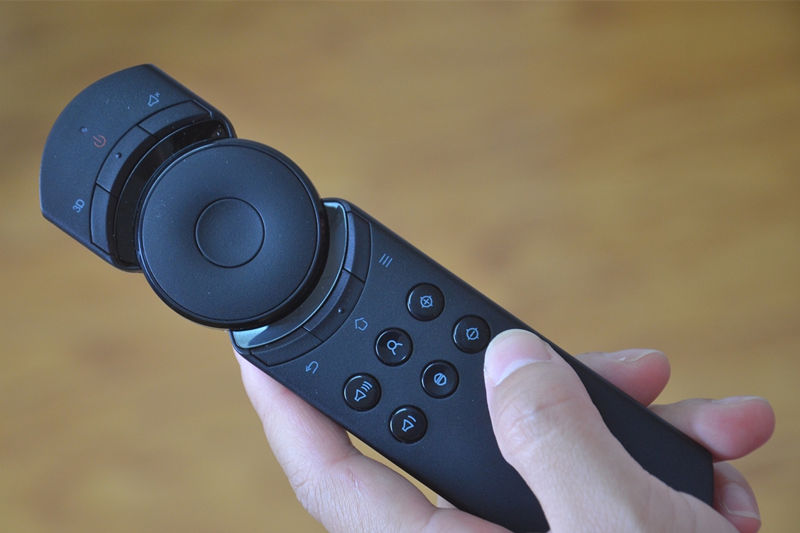 JMGO U1 also has a USB interface on the right side to facilitate users to connect peripherals such as U disk and mobile hard disk. In order to be able to use in more scenarios, U1 also designed many interfaces. There are: S/PDIF interface, network interface, USB interface, HDMI interface * 2, and SERVICE interface. In terms of accessories, JMGO U1 has only power cord and instructions besides remote control.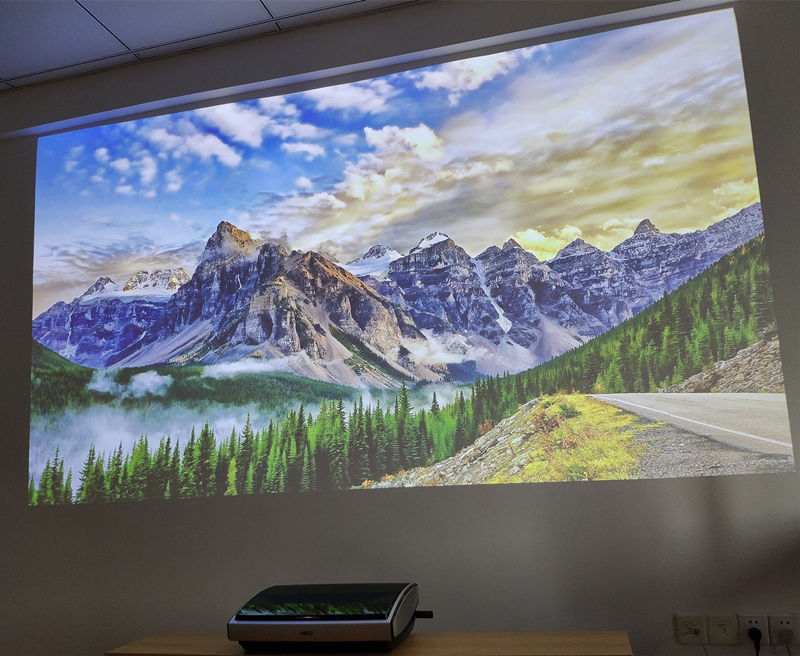 JMGO projector from the first generation of S1, S1 PRO, to SC, SA, S2, has been constantly breaking through the price and performance limits. In the process of polishing products, JMGO has independently developed optical and mechanical core equipment, breaking through the monopoly of foreign countries, and achieving the price of U1 within the acceptable range of consumers.