JMGO M6 Portable DLP Projector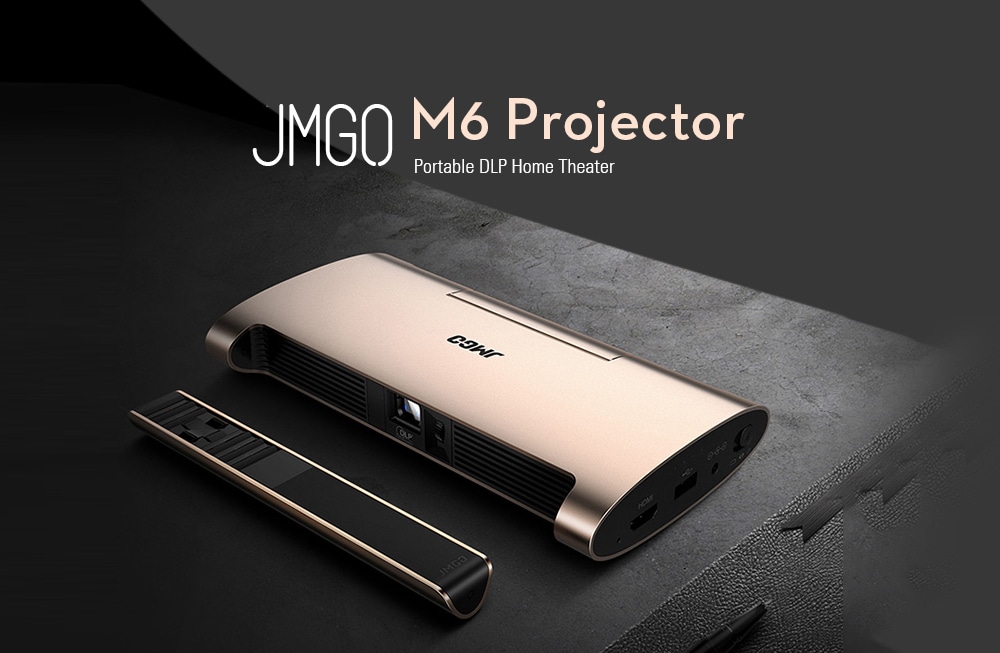 On the expanses of Chinese trading platforms on the Internet, I came across a new model from one of the leaders in the field of projector production – the company JmGO. Attention attracts a modern and in some ways even a futuristic design. In this regard, the company JmGO, in my opinion, is the leader in the Middle Kingdom! He also identified the original form factor of the projector.
JmGo M6 is a portable, LED DLP projector. In this model, the manufacturer, apparently, decided to bet on a new form factor, emphasizing the versatility of the device. What is it, PowerBank? Docking station for a smartphone? Projector? Such questions are caused by this new approach in design. And that the most interesting answer to all these questions is one – YES!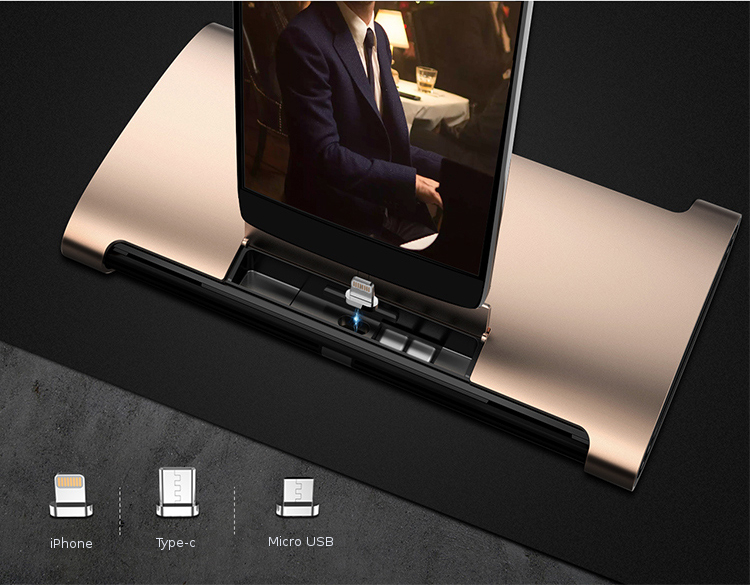 This model can in fact be used as a power bank, for emergency charging of a smartphone. The projector has a built-in 5400 mAh battery, which should provide the projector at least 120-150 minutes of battery life.
But most of all this projector is distinguished by a special seating for a smartphone, by the type of dock stations. This solution is referred to as Plug & Mirror, which means that it's even easier to transfer the image from the smartphone to the projector screen. No need for additional wires, just put the phone in a special seat. The projector is transmitted both video and sound (although, with Android devices so far only video. Hopefully in the next firmware this time will correct).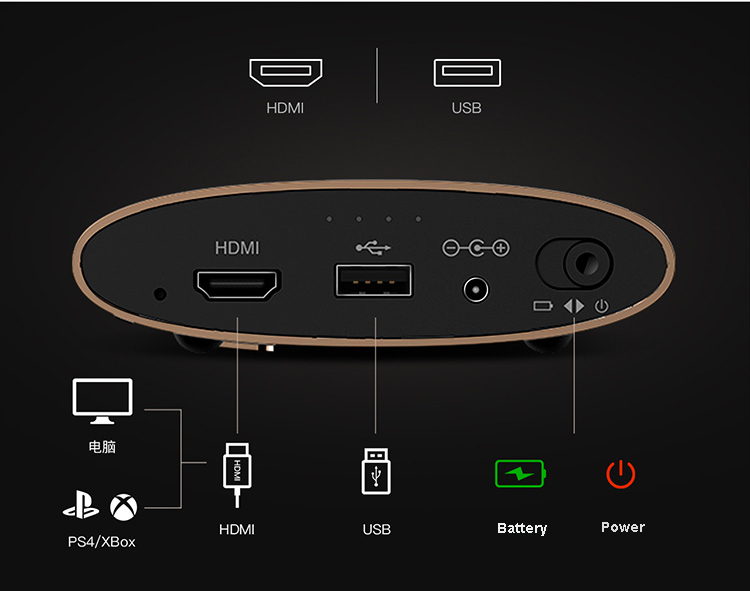 And what about the different connectors in the phones? And then the top Chinese manufacturer was pleased with its foresight, which personally surprised me even a little! Here we provided 3 interchangeable tips for 3 types of connectors – micro-USB, USB Type-C and even Lightning for Apple products!
Of course, standard external devices, such as a laptop, a PC, etc. can also be connected to the projector via an HDMI cable. But the portable projector, in my opinion, must be a self-sufficient device. It must independently cope with both multimedia files and standard office documents when it comes to, for example, mobile presentations. And here in this plan everything is in order.
The projector is managed by a fairly fresh operating system Android 7.0 (which so far, more likely, an exception, for projectors than the rule). Complementary smart projector features the presence of wireless modules Wi-Fi and Bluetooth 4.0. Of course, due to this, you can adapt the projector to almost any usage scenario. For the performance of the projector meets the 4-core processor from MTK, which is also a novelty. 1GB of RAM and 8GB of built-in, although not a reason for pride, but this is enough to handle and play video files in 4k format.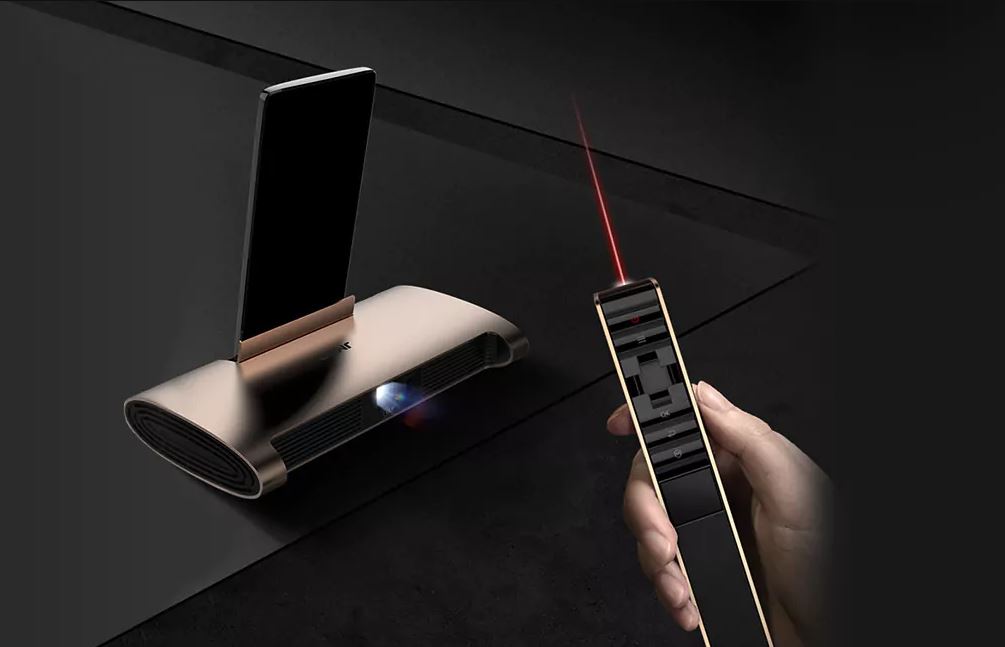 The native or optical resolution of the projector is 854 x 480p, which is quite common for such devices. According to the manufacturer, the brightness is about 200 ANSI Lm, which will ensure you a comfortable viewing in the conditions of complete blackout at a diagonal of 70″ – 100″. In more illuminated premises, it is necessary to count on a diagonal up to 50″ – 60″.
In my opinion, this time JmGO got a very interesting model, taking into account the actual software and hardware stuffing. After all, until now, most of the smart projectors from China are equipped with far from new processors and OS Android 4.4! The design of the device is definitely another plus in its piggy bank. Well, how suitable is this form factor, every potential buyer should decide for himself!