Jumper EZBook X4 Pro Notebook
When a person who understands no money for a new fast laptop, he goes and buys an old one on one popular site. But what to do for those who do not know much about technology, and money especially does not have? One possible solution is to buy a new laptop of the Chinese brand in an online store (and no, I'm not saying that it should be done by everyone). Chuwi, Teclast and Jumper were and still are the most popular Chinese brands. I will tell you about the products of the latter in this review, namely about Jumper EZBook X4 Pro.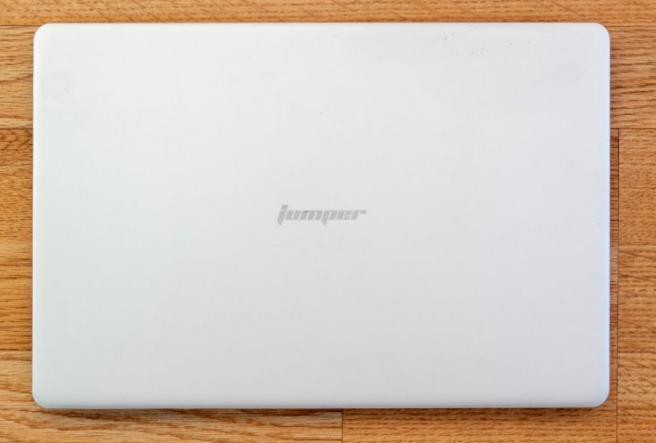 So, what's so good about it? First of all, pay attention to the fact that Chinese brands stopped saving on matches and put 4 GB of RAM in their laptops. For the 8 GB nuclear platform, in my opinion, it would be superfluous, but there is a possibility to expand to such a size. 256 Gbytes of SSD, and it is the SSD, not the eMMC. Enough for a typewriter, and if there are more requirements, you can replace them. I remember the time when 32 GB of non-extensible eMMC was placed in the remarkered "Kitebooks" under the Digma brands and even with them, "and work on it as you wish. Fortunately, there is no such thing now.
Weight for a 14" laptop is normal, 2 USB ports of the third version are also good. Also note the availability of microHDMI and card reader for microSD. Let's now look at how the laptop looks from all sides.
It's not a big deal when it's closed. Aluminum lid (rough metal to the touch), dim logo.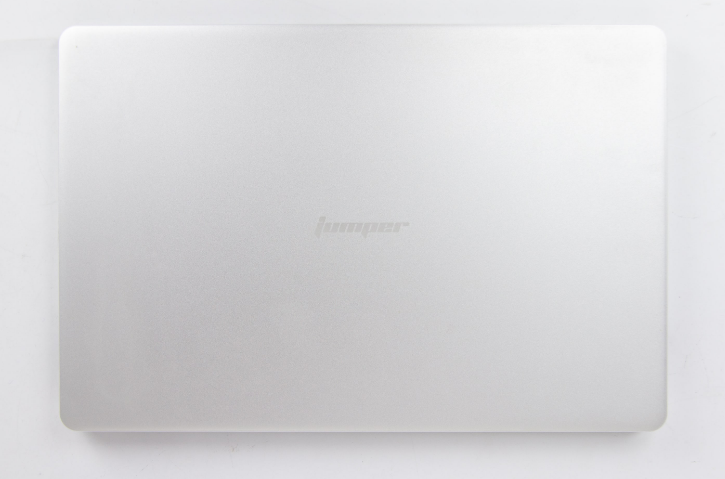 We open – and here everything is expected, the general view as any "clone of Macbook Air". About 10 years ago, this design of Jumper EZBook X4 Pro was admired, 5 years ago it was annoying, and today it's "nothing special. Look at the rather narrow frame around the screen (that's a plus) and the white keyboard (I think that's a minus – I'm not comfortable working for that).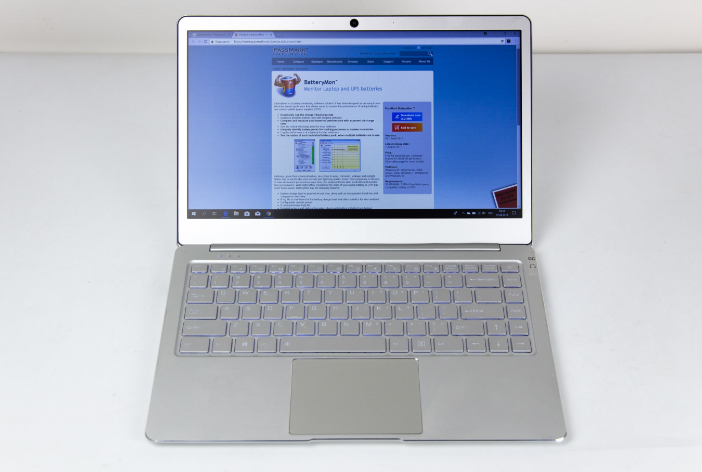 The keyboard itself is surprisingly high quality – typing on it is really convenient, I did not feel any backlash. The keys are pressed very clearly. On the top left of the keyboard there are status indicators – they are not too bright, they do not dazzle.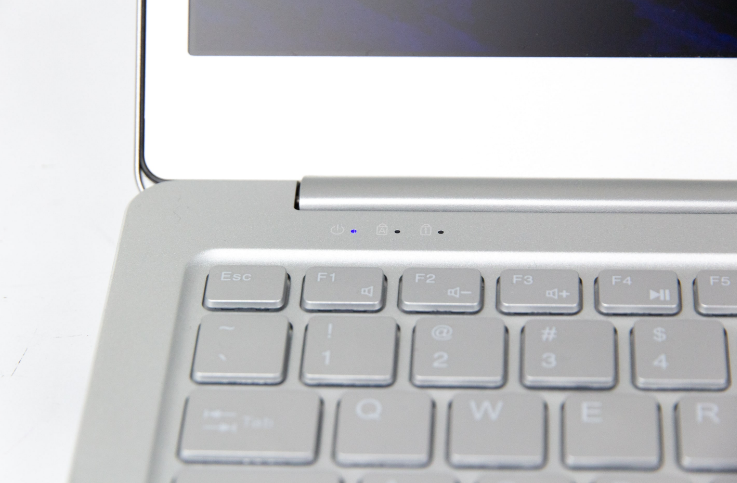 As well as the majority of Chinese laptops here "American" Enter a strip – as far as I know, the European "high" Enter meets basically on officially delivered devices. On the right there is an additional number of function keys – it is very convenient if you work a lot with the text. The power button in the keyboard row, it annoys someone, and someone even says that accidentally on it, you can lose all your work. But since I (as well as many others) have set this key to sleep/hibernation mode, I see nothing wrong with it.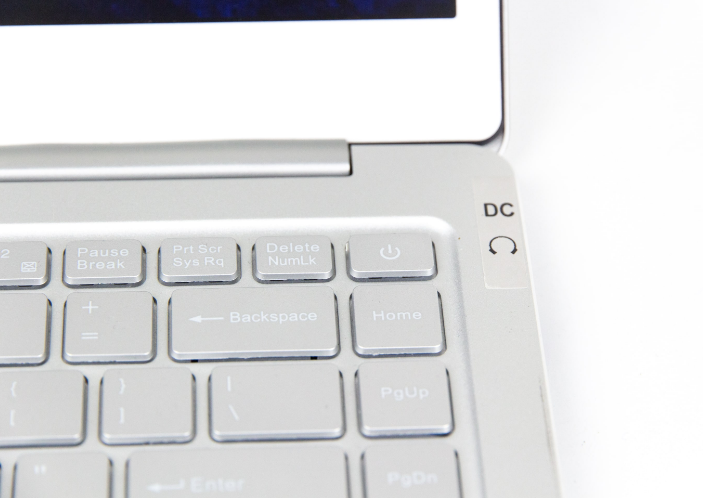 By the way, you probably noticed a funny sticker with headphones and DC letters on the top photo. The fact is that since the laptop uses a traditional "needle" power connector (alas, the USB Type-C in such inexpensive devices have not yet reached), and it is located next to the headphone jack, it is easy to get mixed up and get "in the wrong place". However, the device can't be spoiled in this way, and thank you for that.
Let's move on to the touchpad. It at the laptop surprisingly big and sympathetic. Certainly, it will not be comparable on quality with those put on apple devices, but in a number of traditional very, very good. But the click I did not like – tight.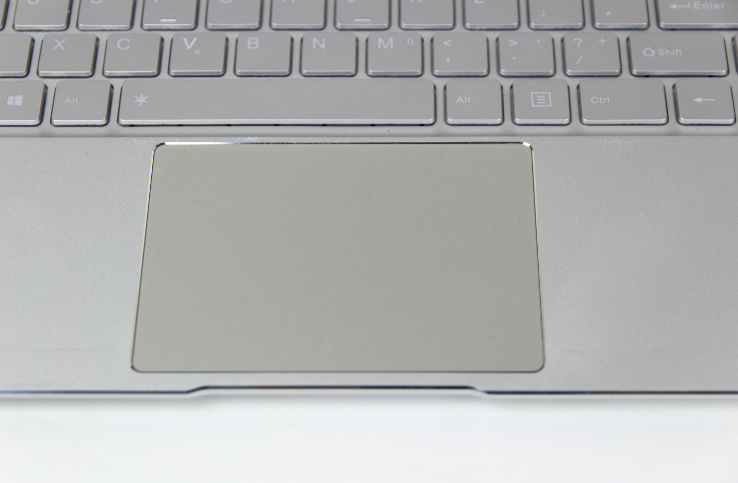 The keyboard has a backlight! Bright enough, pleasant shade. It's a pity that it's single-level, but, on the other hand, I was quite comfortable with it both in the darkness and in total darkness. The keys are traditionally used for such devices with the application, so if you make an engraving, the additional letters will also be illuminated.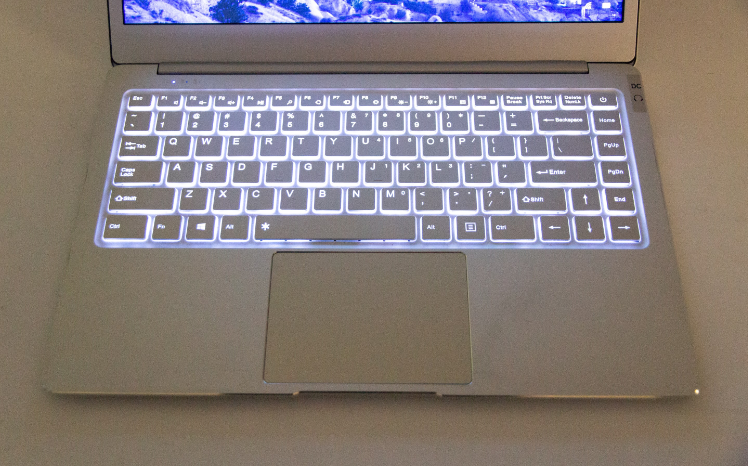 I'm not gonna tell you anything about the screen on purpose. The fact that the laptop comes in two versions – with IPS and TN matrix. Well, I had a second one on the test. And I can't imagine any scenario where you'd like to buy one of these. Quite faint colors and no viewing angles.
On the other hand, IPS screens on such devices are usually not bad and do not flicker (according to the experience of communication with laptops Jumper, Chuwi, and so on). The same thing is said by colleagues from Youtube, who were lucky enough to possess the version of EZBook X4 Pro with a normal screen.
The maximum level of notebook opening is sufficient for work in the most different conditions – both sitting, and lying down.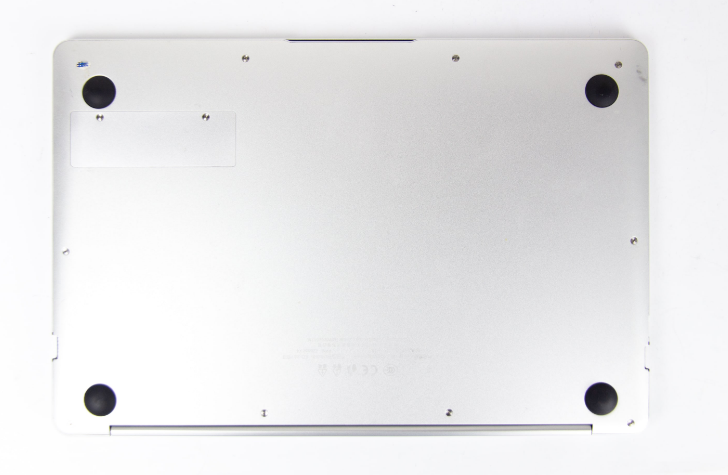 I was wondering if I could check the speed of the laptop, and that's why. Every year, Intel tells us that their atomic platform is 1.5 times faster than the last year. We don't believe it every time, but then we make sure it was true.
The device is built on a relatively new Intel platform called Gemini Lake. It was announced in December 2017, and the first mass devices appeared in June-July. The notebook uses a version of Intel Core i3-5010U – with Dual-core and streams, with a frequency 2.0 GHz and 3 MB of L3 cache. Also, the processor together with the built-in graphics core of Intel HD Graphics 5500.
Summary – Jumper EZBook X4 Pro is a worthy device on a fresh platform. The price of it already comes nearer to the top psychological border (about $650, depending on discounts/sales), but yet does not pass it.