Jumper EZbox Z8 Mini PC
In my mind, Jumper has always been known for producing laptops and tablets. It seems to be a lie that we are in 2019 and depending on which brands launch to the market miniPC's with retro configurations as is the case of the Jumper EZbox Z8.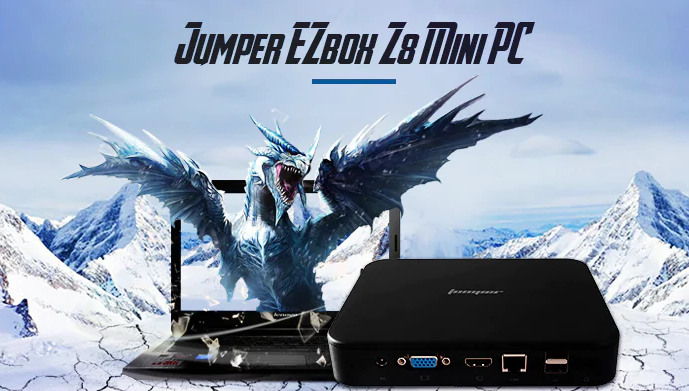 There are no special innovations in the design, the case of Jumper EZbox Z8 is made of plastic in a classic black color. Dimensions of TV box 12.00 x 12.00 x 2.50 cm. On the top of the box there is a LOGO with the characteristics of the device.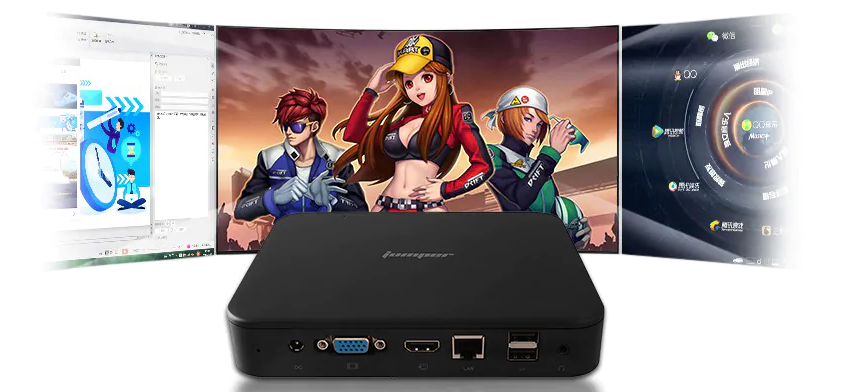 The user will be able to see a blue LED in front of the device, which signals the activity of the set-top box. On the right side of the device there is a ventilation system, 2 USB-ports 2.0 and a slot for inserting an SD memory card. The opposite side is filled with VGA port in combination with HDMI 2.0, they can be used to connect two monitors at once.

On the back of the case there is a power button (the same as the power button), USB 3.0 port, connectors: DC 12V and HDMI 2.0 power supply, port for connecting the ISP cable, headphone jack 3.5 mm. Here, the hole is also reset if a paperclip enters it. The stability of the mini-PC is provided by 4 rubber anti-slip feet.

The Jumper EZbox Z8 is equipped with the most powerful Intel Atom Quad Core X5-Z8350 processor with passive cooling system, which provides convenient operation, and comes with 2GB RAM and 32GB ROM. And it also includes 2.4/5 Ghz Dual Band Wifi, Bluetooth 4.0 and Gigabit Ethernet for network connectors. It has two USB 2.0 ports, two USB 3.0 ports, a USB Type-C, microSD card reader, 3.5mm audio jack, VGA video output and an HDMI 1.4 that allows video output with up to 4K@30fps resolutions. You can play games, open and edit documents, watch videos on YouTube and communicate in Skype.