KingWear KW99 – a good entry-level smartwatch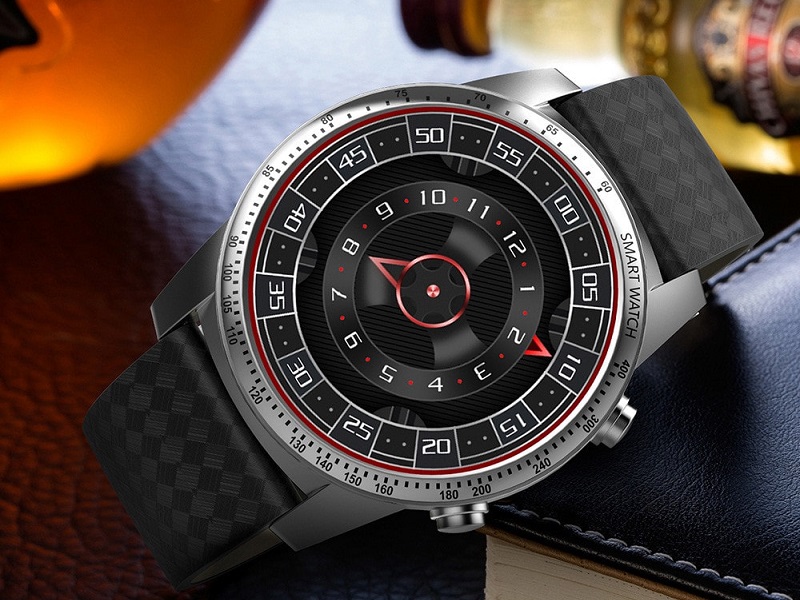 The majority of smart watches that are in stores at a competitive price and with important measurement functions designed for physical activity are aimed at the sports sector, including designs more in line with informal clothing and for young users. That is why it does not stop surprising the great elegance that KINGWEAR KW99 is able to offer.
KINGWEAR KW99 is a smart entry-level watch that at first glance looks like a much more complete option and another category, because at the end of the day it does not stop being a Wereable with a price below the line of 100 dollars. Super AMOLED screen, integrated GPS and heart rate monitor are some of its main features.
Aesthetics is the main focus on which the KINGWEAR KW99 settles, demonstrating at first glance an evolution compared to what was previously observed in the attractive KingWear KW88 Pro, all without losing the same essence in its lines for modern users. They can wear it on their wrists accompanied by the most elegant clothing.
As can be seen in the images, the watch is basically composed of an aluminum alloy with a special texture work so that it feels very good when making contact with its main surface. Its format is circular and is marketed in silver, although its belt is dyed black from eco-leather materials.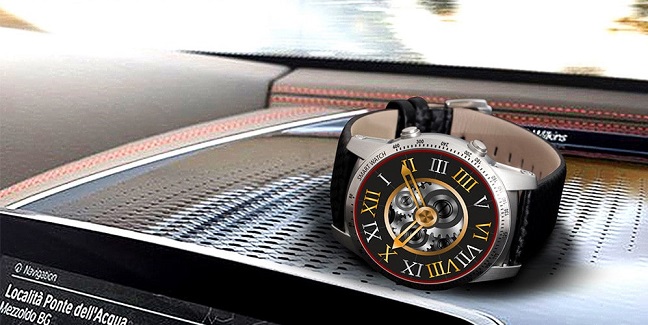 The screen is a fundamental point in the conformation of the wereable, based on a panel of type Super AMOLED with a size of 1.39 inches at a resolution of 400 x 400 pixels. Its advanced image processing technology promises an excellent visual effect so that everything looks as in reality.
Finally, with overall dimensions of 27.50 x 4.80 x 1.40 cm and a weight of 67 grams, the user has two traditional side buttons that serve for a very simple operation of their different functions available.
Turning to its technical specifications, it should be noted that the watch has an Android 5.1 Lollipop operating system inside it, which means access to a large amount of compatible content and applications, as well as a better synchronization with the Smartphone but without depending on He at all times to function by himself.
Likewise, in a section that is also related to aesthetics, each user has the freedom to switch between different interfaces that give a new visual style to their main screen, always with designs that reveal the time in a classic format with simulation of hands .
In summary of its components, there is a MediaTek MTK6580 processor consisting of four cores at a frequency of 1.3 GHz, followed by 512 MB of RAM, 8 GB of internal storage and a battery of 400 mAh. There is also connectivity that includes Wi-Fi, Bluetooth 4.0, GPS for geo-location functions and even SIM slot for connections to 2G and 3G networks (850 / 1900MHz).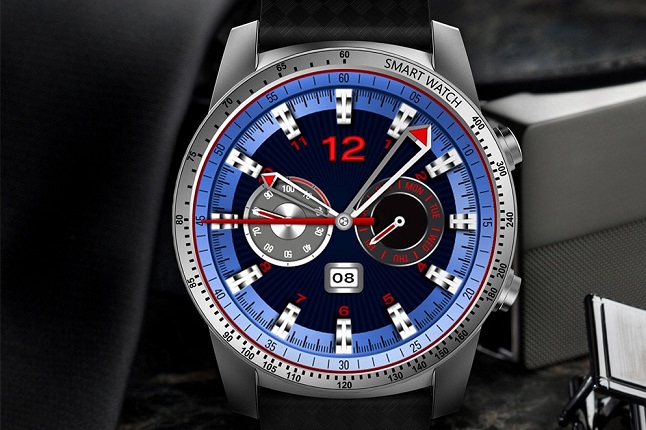 As you can expect in any wereable, the functions designed to measure the user's physical condition on a day-to-day basis are a classic. Here the counter does not take to the market and a complete heart rate sensor is added that is located on the back face to have a continuous contact with the pulsations coming from the wrist of the people.
Besides being able to analyze the heart rate in real time, at any time of the day and taking the statistics of the last measurements in the previous days, it promises better effectiveness in its performance when analyzing the intensity of the user's movement.
Then, through the pedometer it is possible to have data on the movement carried out throughout the 24 hours, taking an accounting of the steps taken, the number of kilometers traveled and even the calories burned based on the configuration of personalized parameters of each user (his weight, height and gender). Even, it is feasible to pre-adjust certain objectives to achieve each day.
In terms of emulation of classic phone activities, KINGWEAR KW99 does not lack access to web browsing, popular social networks and instant messaging, even with the possibility of sending and receiving SMS thanks to its already mentioned support for SIM. In addition, it has a built-in speaker so you can play music and listen to voice messages.