Kospet Rock 1.69 Inch Large Screen with 50 Days Standby
Arrived at Kospet Rock, a rugged, waterproof smartwatch with a special look and large display (plus up to 50 days of operation). The app that comes with it is Da Fit, which is one of the best among smaller manufacturers. And the price is quite good, currently only $32.99.
Although not ordinary, Kospet Rock has a unique look because it was clearly inspired by Amazfit Ares. Same polygon design, same buttons. Waterproof with 3ATM level, so you can swim with it.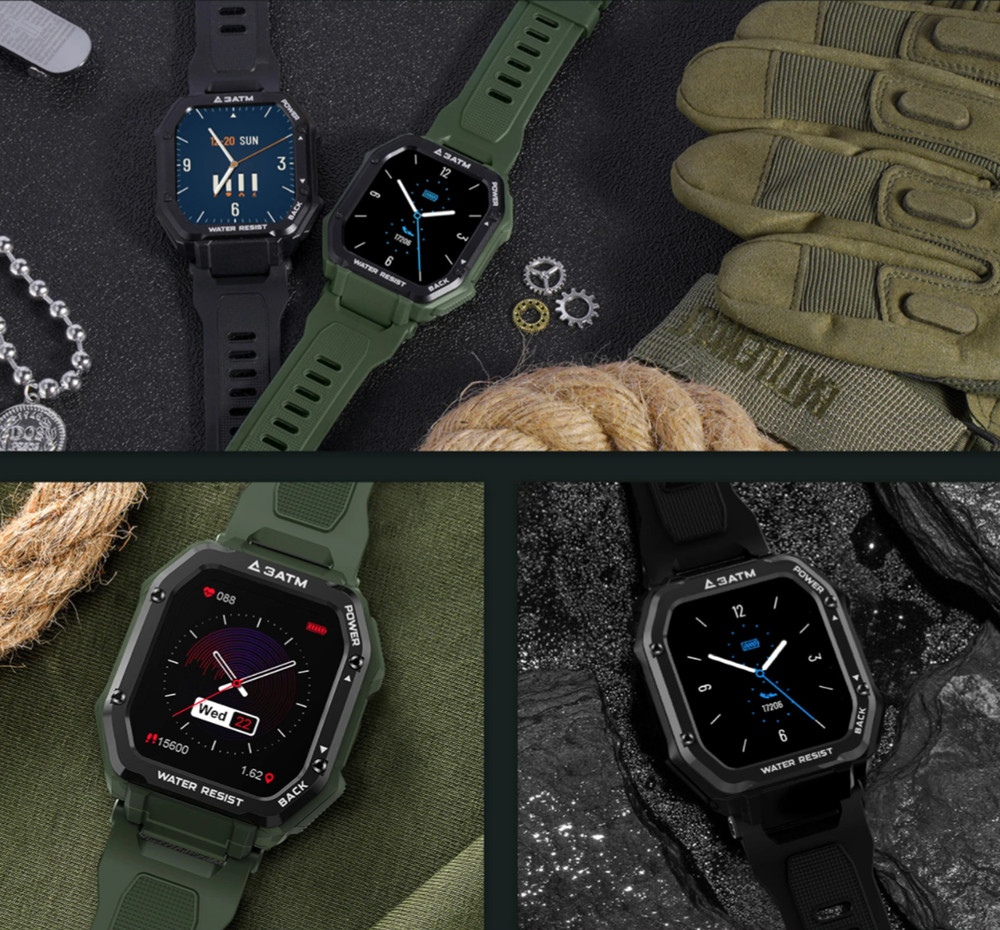 The touch screen is larger than usual, with a resolution of 1.69″ and a resolution of 240*280 pixels. The dial can be changed and the display turns on to rotate and raise the wrist if required. It supports many different sports, such as: running, walking, cycling, swimming, etc.
The battery of Kospet Rock has a capacity of 350mAh and powers the watch for up to 50 days, but with intensive use it tends to be around 14 days – which is still very good.