Kospet Vision 4G Dual Camera Smart Watch Phone
The Kospet Vision strives to deliver the best of every smart watch: a roughly large 1.6 inch display, 3GB of RAM (RAM), not just two cameras, GPS, a true operating system (Android 7.1), and four it is powered by a core processor (SoC). Of course, this is also a smart watch / phone, so it can be used for making calls, and of course on the mobile internet, as there is even 4G (with B20 support).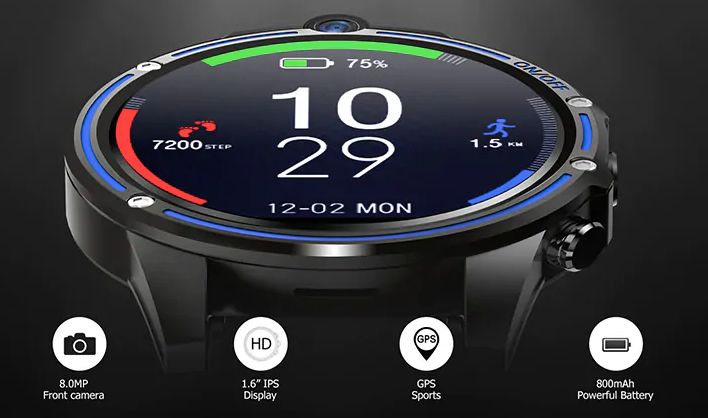 What is the Kospet Vision?
The Kospet Vision hides a complete mobile phone with a SIM card, 4G network, WiFi and two cameras, and is powered by Android 7.1.
In addition there is:
Built-in GPS
Heart Rate Monitor
Odometer
A very large 1.6″ color touch screen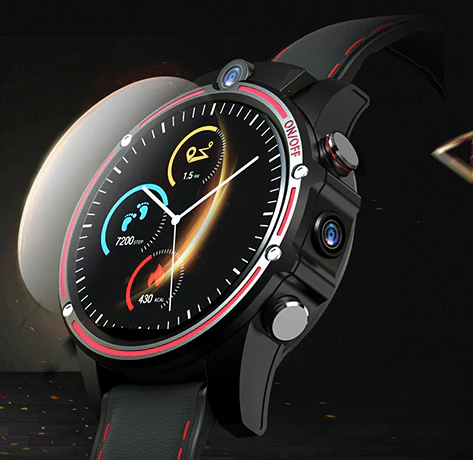 Adopt the glass from CORNING Gorilla Glass, the screen comes with a strong shield protection. Even with sharp key or blade to rub it is hard to leave scratches on the surface of screen in daily life.
Kospet Vision utilizes 8.0MP front camera to improve the performance of filming and taking photo. You can video chat with family or friends anytime, anywhere through third-party video calling software such as WhatsApp.
It applies with integrated metal body. Design for outdoor sports, the strong appearance show man's tough image from every corner. Classic black, red and blue contrast colors seem to offer more energy.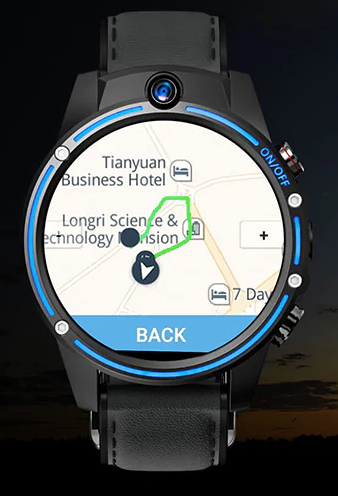 The Kospet Vision carries with MT6739 Quad-core processor, 3GB RAM and 32GB ROM. With it, you are able to install a large number of third-party apps or store tons of files.
It is equipped with 800mAh lithium polymer battery. The battery life will last 1 to 1.5 days under 4G standby mode and connected to the mobile phone synchronization information.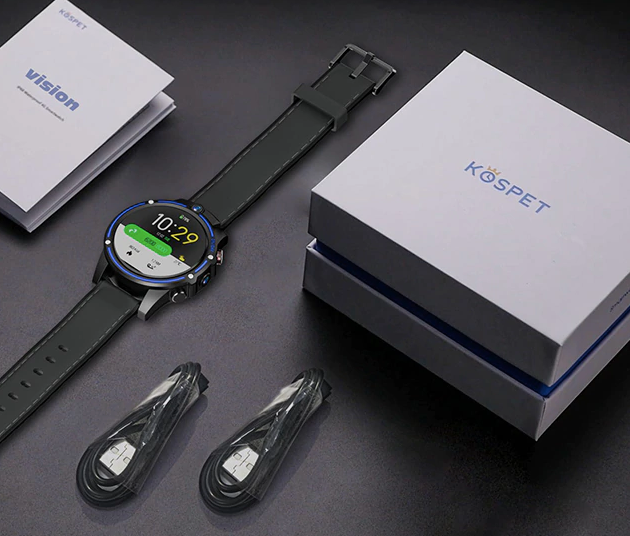 Due to the type of charging cable not in widespread use; and considering about Kospet users may requiring to purchase one more cable, The Kospet Vision will offer one more cable for free. You can put a cable at home and a cable at the company to keep your watch powered.