KUGOO S1 Pro Folding Electric Scooter
Electric scooters are gradually gaining more and more enthusiasts all over the world. They are a great response to the increasing traffic jams in cities. I also decided to buy such a vehicle. The choice fell on Kugoo S1 Pro. Check if it was a good choice.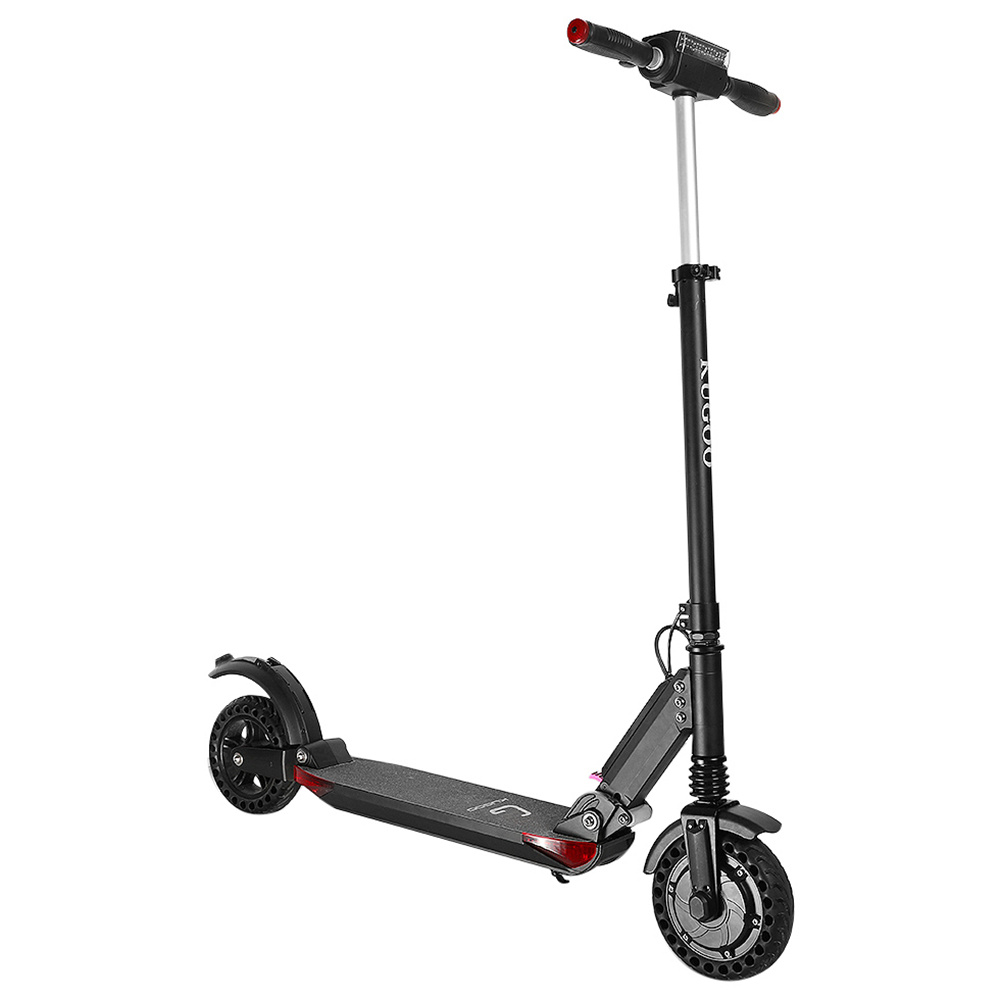 Kugoo is so far a Mid known manufacturer of electric scooters. S1 Pro model, however, offers parameters comparable to the most popular models on the market. At the same time it is much cheaper. Moreover, unlike many Chinese electric scooters (practically all popular models are Chinese), the Kugoo S1 Pro can be bought without the need to order it from China.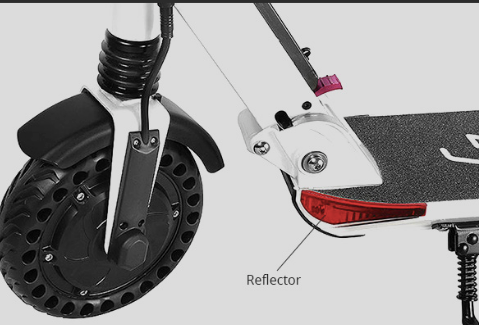 First of all, I would like to mention that the Kugoo S1 Pro is my first scooter, so I don't have much experience with this type of vehicle. On the other hand, I suspect that my impressions may coincide with those of most people buying their first electric vehicle.
What surprised me at the beginning was the weight. The Kugoo S1 Pro weighs 11 kg and it is definitely not something we can walk with freely. An adult guy can easily lift it up and carry it up stairs, but a small woman or child may already have a problem. It turns out, however, that 11 kg is not much if we consider competitive models.
The manufacturer boasts that it can be done in one second. It's not that easy, because it requires a few moves, but it can be done in about 5-10 seconds. Unfolding is probably even simpler.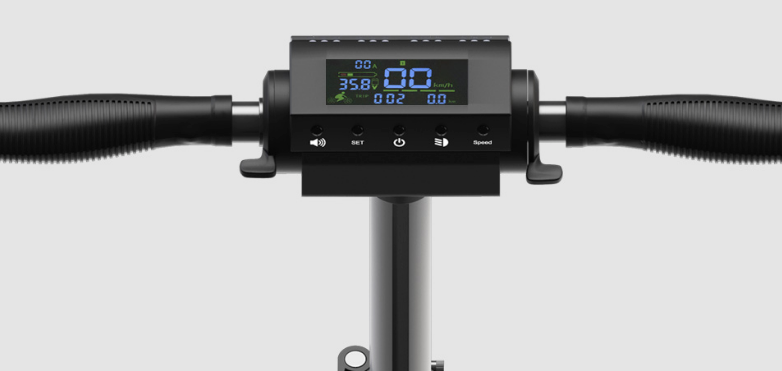 The S1 Pro needs to be fully charged after unpacking and before using for the first time. A small charger is used for this purpose, to which we connect the appropriate cable (the manufacturer attaches the Polish version and the English version of the plug).
It takes approx. 3 hours to fully charge the battery. When charged, the light on the charger will change from red to green. After charging, you can start driving. The switch, together with 4 other buttons is located on the housing of a small display on the steering wheel. On the right side of the steering wheel handle there is also a gas lever and on the left side there is a brake lever.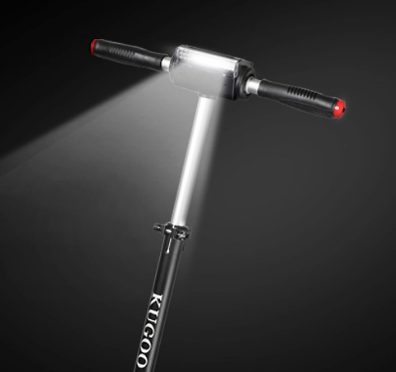 The steering is quite simple. When you turn on the scooter, just tilt the gas lever and let's go. By default, the machine is driven in first gear, which limits the speed to 15 km/h. With one of the buttons you can change gears: you have a second gear: up to 25 km/h and a third gear: up to 30 km/h. Other buttons on the console are: horn, light and SET button to control the display.
The current driving parameters are shown on the colour display, which gives us, among other things, the current speed, distance travelled and battery status. It is worth mentioning that in addition to the brake in the steering wheel we have a physical brake on the rear wheel.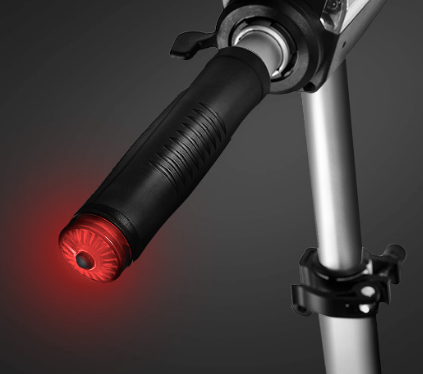 It's enough to step on it to brake it. It is worth noting, however, that this is an emergency brake, and frequent use of it may cause damage to the wheel.
As I had never ridden an electric scooter before, I was a little worried whether I would like this means of transport. First of all, I was worried about whether I would be able to handle the steering, and secondly, I was worried about whether it would be comfortable to ride something like this and whether I would be satisfied with it. My concerns were unfounded. Driving and controlling the device turned out to be child's play, and driving is a great fun.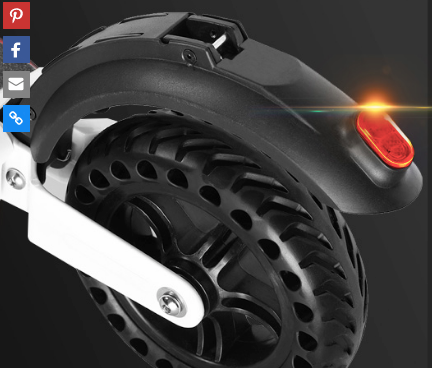 First of all, it should be emphasized that the Kugoo S1 Pro has very well set maximum speed levels. The first gear with a speed of up to 15 km/h is ideal for learning to drive and for driving on the road with more obstacles and corners. The second gear (up to 20 km/h) allows you to speed up quite well and feel the wind in your hair. Third gear is a real madness (at least for me). On this beige I managed to develop a speed of 27 km/h, which is a little less than the manufacturer declares, but in difficult wind conditions. Besides, I weigh almost 90 kg, so the scooter engine had a hard task.
Despite a lot of weight, a scooter can do quite well – driving me on its deck even uphill (overcomes hills with an angle of up to 15 degrees of inclination). Despite intensive driving in various conditions and driving a few kilometers, the display shows that there is still a lot of energy left. So it seems that the vehicle actually allows to drive the declared 30 km on one charge. With a battery life of 500 to 1000 recharges, this means that a scooter can drive from 15,000 to as much as 30,000 kilometres! I'm unlikely to make it that far, but as I progress I'll update my review to let you know how the battery works. So far, it is working properly.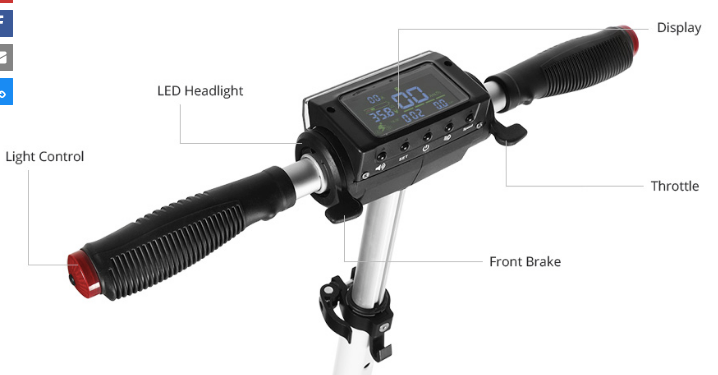 The Kugoo S1 Pro has 8.5-inch diameter wheels that we don't have to pump. Some competitors' models have inflatable wheels to provide better cushioning for their scooters. I was afraid that the hard wheels would be uncomfortable to drive. But it's not that bad. The Kugoo S1 Pro rides quite well on both flat surfaces and paving stones. The wheels are able to drive on thresholds up to 3 cm high. The use of hard wheels also eliminates the risk of punctures.
So far, I'm very happy with the Kugoo S1 Pro. It turned out that it is a fantastic device that gives a lot of fun from driving. It has a simple and solid construction. The engine can handle heavy guy pulling calmly, so I think it is suitable for most people. The speeds it achieves are completely sufficient. A faster ride would be dangerous in my opinion.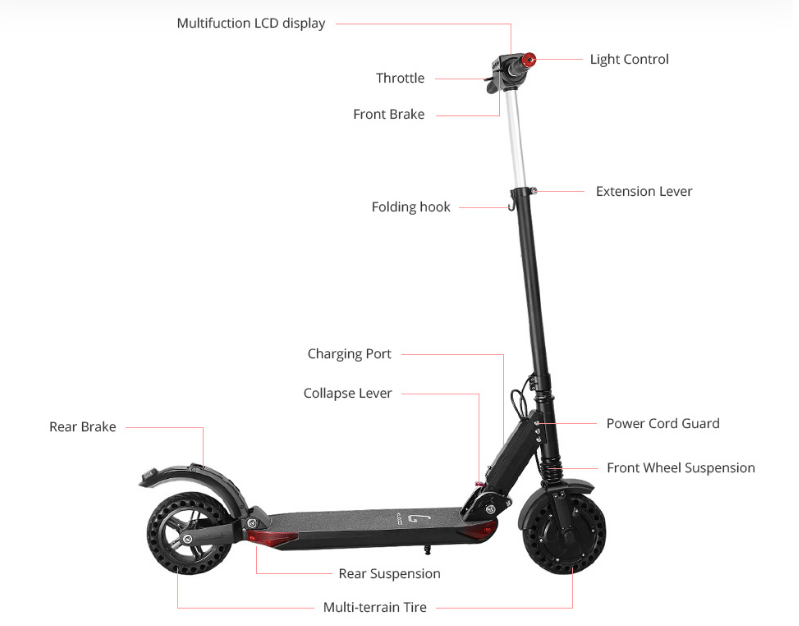 A big surprise for me was the durability of the battery. I hope that it will serve me for a long time and will enable not only recreational riding, but also, for example, further trips or commuting to work. I think that Kugoo S1 Pro is a great alternative for more expensive and popular scooters.