LANGFEITE L6 48V 500W 20.8Ah Folding Electric Scooter
The LANGFEITE L6 is a completely new model from the LANGFEITE factory. New battery (20.8Ah), completely new design and the most important new engine that will allow the scooter to accelerate up to 40 km/h.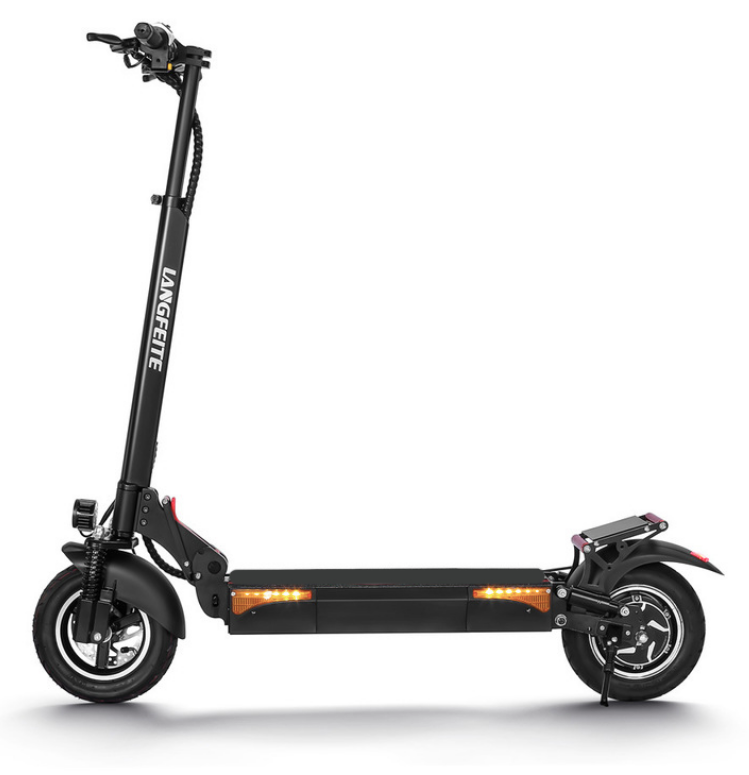 The manufacturer has taken into account all the wishes of users regarding the transportability of the device, and therefore the model weighs only 19 kg and easily withstands a person weighing up to 150 kg. Thus in the folded kind the scooter takes a minimum of a place, therefore it is very mobile and it can be carried in a boot of the car or carried in hands.
The new design of the model, combined with impeccable technical properties, gives it the right to become the most coveted gift for all fans of electric transport. The factory produces a model in two basic colors for the user's choice. The 20.8 mAh battery and a powerful 500 W motor allow the scooter to reach a speed of up to 40 km/h, driving up to 60 km, and the time of full battery charging was reduced to 3 hours.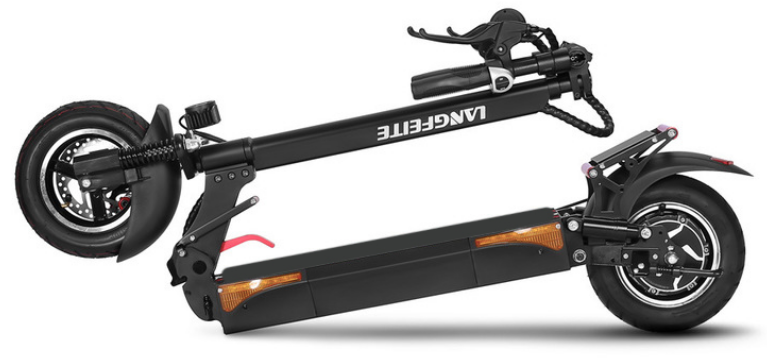 The high-strength suspension will give you a smooth ride, softening off-road travel and providing you with extra comfort, while the drum brakes will make it even safer. The sealed housing protects the battery from moisture and dust, extending the service life of the device.
It is also necessary to note a rather high ground clearance and improved cushioning and suspension. This allows you to easily overcome road bumps, paving stones, dirt roads or even lawns. At night, you will not have to squint at the road, because the scooter is equipped with an excellent system of illumination, aimed slightly in the ground, so as not to blind the oncoming traffic.
The LANGFEITE L6 is one of the most balanced and comfortable models to incorporate the best features of its predecessors!