LANGFEITE L9 26Ah 52V 1000W Dual Motor Folding Electric Scooter
Electric scooters are usually simple, practical, cost-effective tools that take you from point A to point B, for example, going to school or work, saving you the hassle and expense of public transport and driving. However, the LANGFEITE L9 is completely different, it is a terribly robust, rugged vehicle that travels through the ditch and will benefit most on weekends.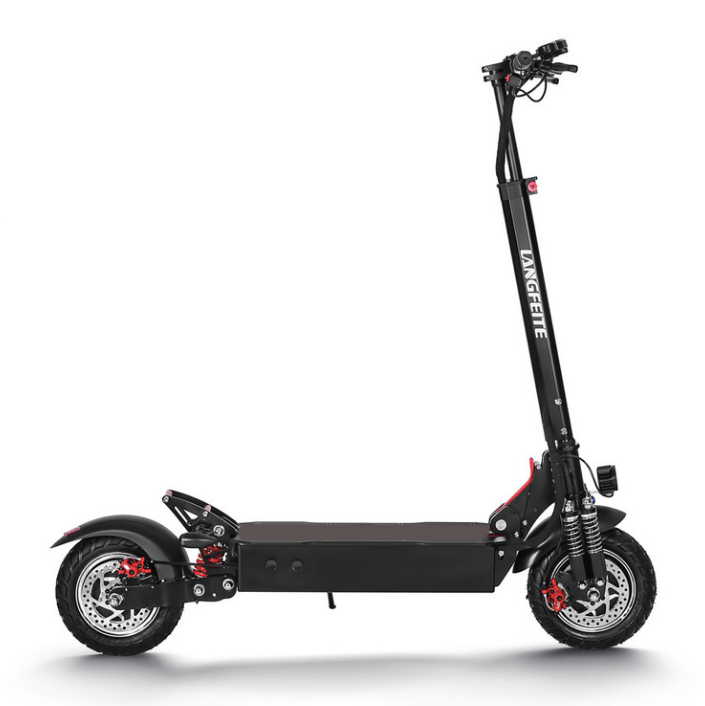 Let's start with the fact that LANGFEITE is no longer a completely unknown brand in the electric vehicle market, their L3 scooter has gone with us and has performed surprisingly well for its price. Since then, the LANGFEITE T8 has come out, which has got a larger akit, a nicer display and some smaller wrinkle stitching. Now, however, it is not these but the manufacturer's beast, the L9.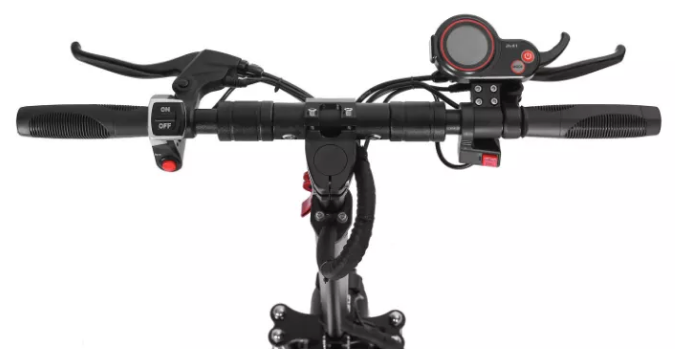 Externally, the LANGFEITE L9 differs from its counterparts with a much more robust build, larger wheels and more serious suspension. It has a load capacity of 150 kg, which is also above average, but this is not the true strength.
Most of these scooters are powered by a 250W motor that is usually used in the front wheel. This usually achieves a top speed of 25-30 km/h, and smaller inclines are not a problem. The L9, on the other hand, has two 1000W motors, which means it gets into each wheel. So the top speed is 60 km/h, which is an awful lot, but what's even cruder is that with a 52V / 26Ah battery you can do up to 70 km on a single charge according to the factory specifications (obviously it depends a lot on how you use it).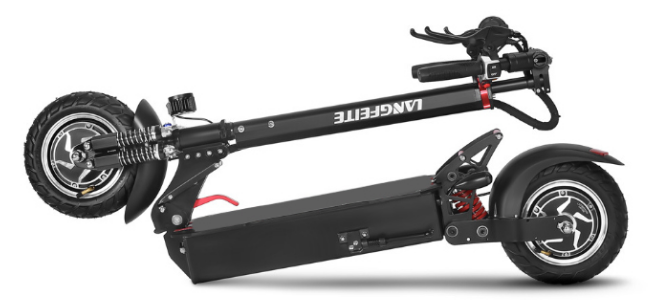 In addition, we get double disc brakes, extra strong LED lighting and a multifunction LCD display. The scooter is foldable for easy transport and weighs 29 kg, which is much heavier than its counterparts, but it is understandable.
Now let's see how much it costs! LANGFEITE L9 is currently priced at $1,498.00 from the CN stock. Very important: this is a dangerous vehicle, use it at your own risk, with utmost care and caution, with a helmet and other protection! It is probably not really possible to put it on the road officially, mostly for dirt roads or terrain!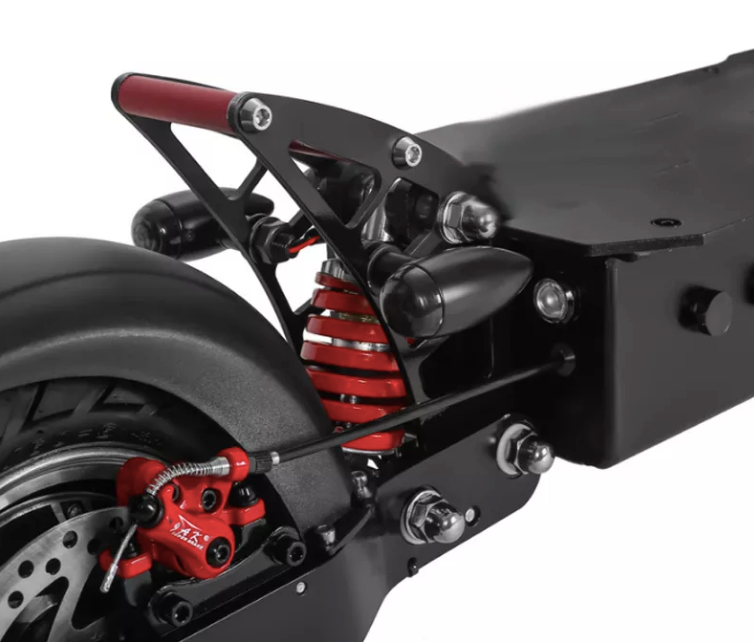 If you are looking for an electric scooter for simpler, normal use then the LANGFEITE L3 or L6 might be perfect, and they are much cheaper: