LAOTIE ES10P 2000W Dual Motor 28.8Ah 21700 Battery 52V 10 Inches Folding Electric Scooter
Electric scooters are currently becoming a very popular means of transport. If you also want to enjoy a fast ride on a more powerful electric scooter, be sure to see the Laotie ES10P. This scooter has a power of up to 2000W, a maximum speed of 70 km/h and a range of 80 km. It offers a truly adrenaline-fueled driving experience.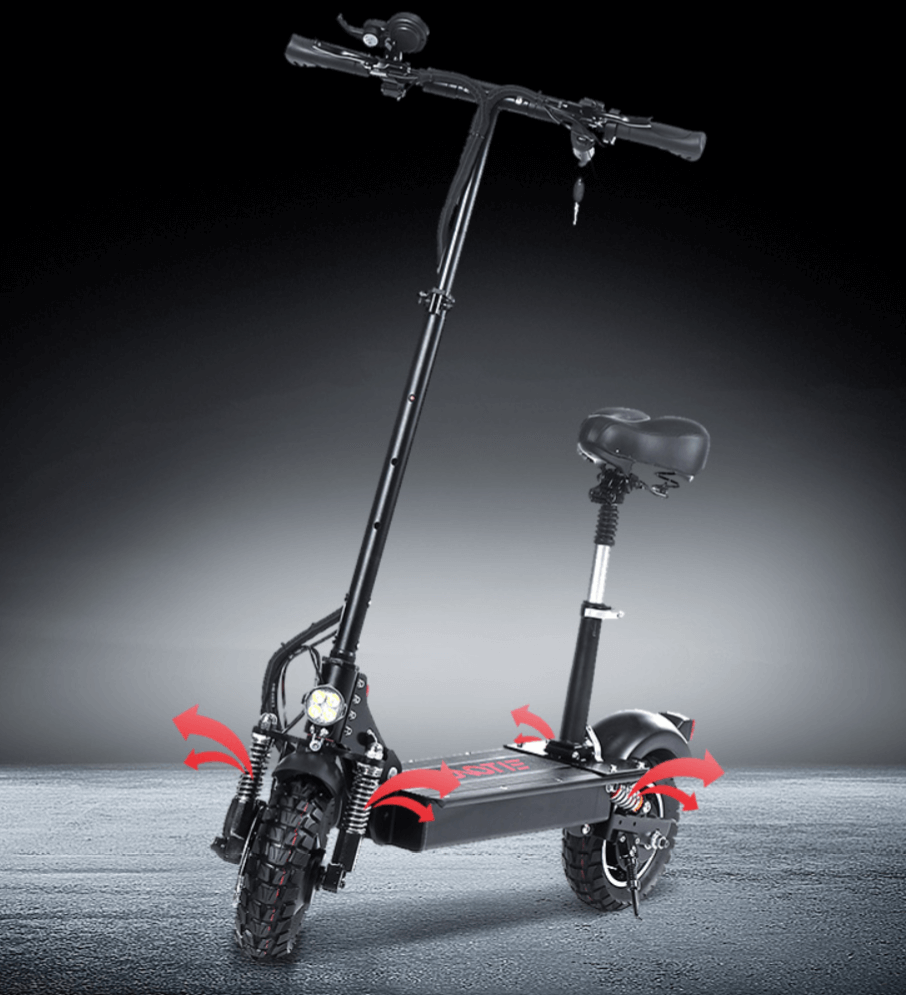 It is equipped with two engines with power of 1000W, so when using both the engine develops maximum power up to 2000W. With this scooter you will reach a maximum speed of 70 km/h, which is a really brutal speed for a scooter. You won't have problems with this performance or the hills. You can also handle a 35° climb with it. At such speeds, however, do not forget about safety.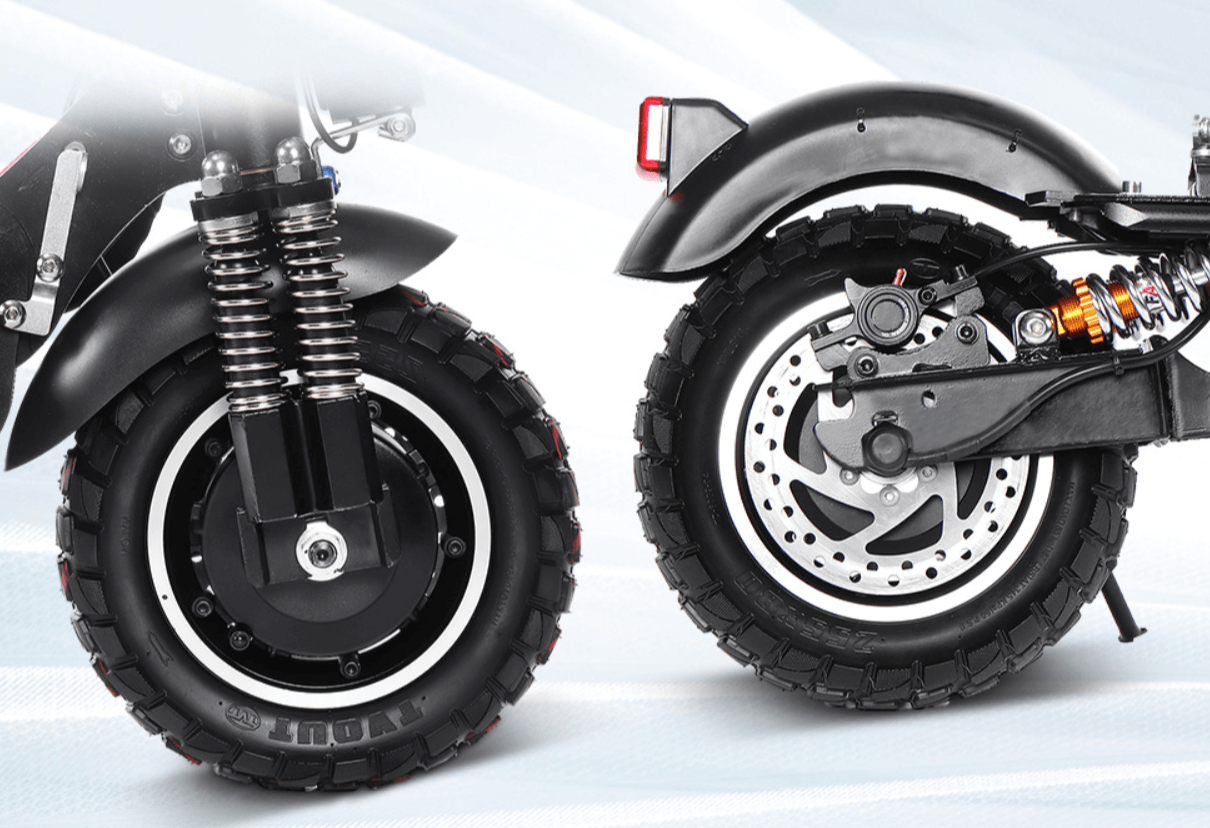 The scooter is made of quality iron and aluminum. The maximum load is 120 kg, so it is also suitable for stronger figures. There is also a folding mechanism, thanks to which you can take the scooter in the trunk of the car.
The scooter has spring suspension at the front and rear. It can absorb shocks caused by unevenness and the ride will be comfortable. 10″ inflatable tires, which are suitable for any surface, also contribute to this. The scooter is thus suitable for any, even heavier terrain.
As for the brake system, you will find an electronic EABS brake here, but also a hydraulic disc brake at the rear. The hydraulic brake will provide you with fast reactions and good braking properties.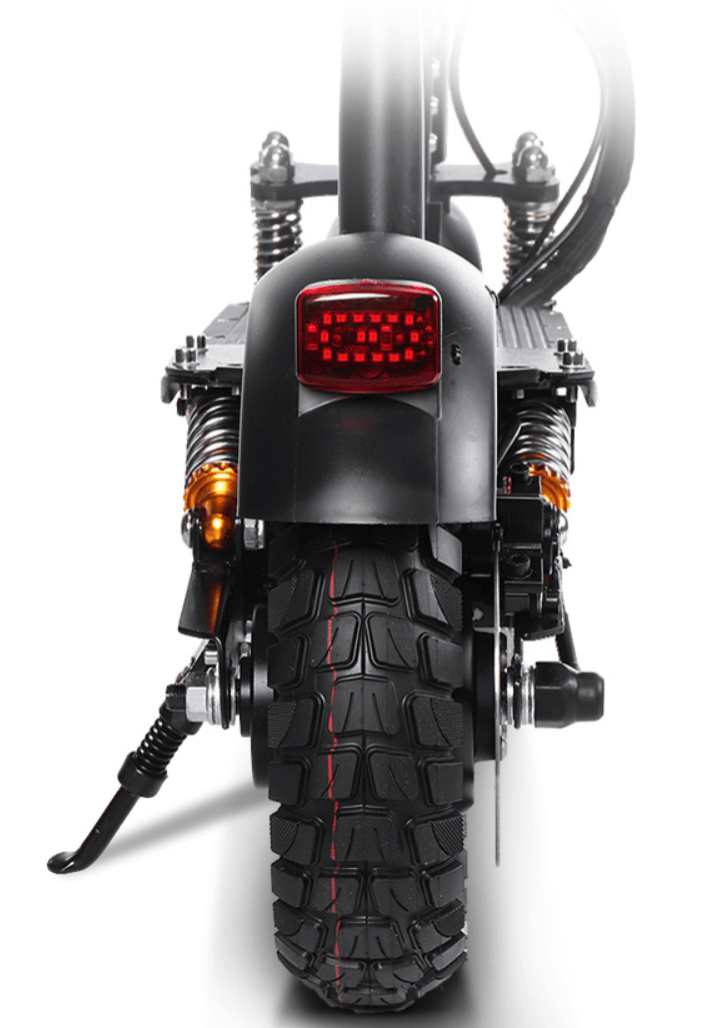 The Laotie ES10P received a 52V 23.4 Ah battery, which should suffice for an 80 km drive. You charge it in about 5-8 hours.
The handlebars have a display with a USB port, which displays information about speed, battery capacity and distance traveled.
The scooter is also equipped with a front, strong LED light and a horn. There is also rear brake light.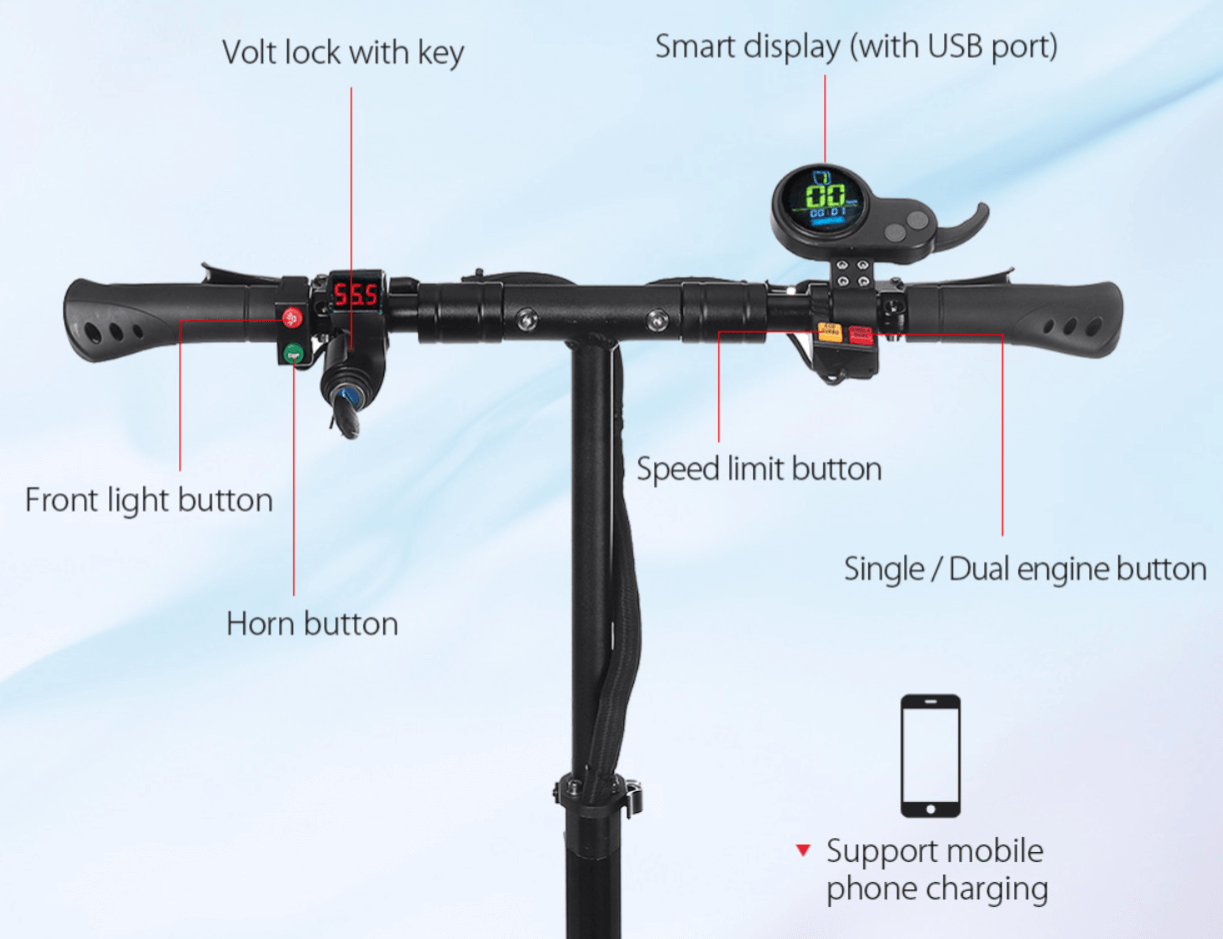 The Laotie ES10P electric scooter is available from our partner Banggood. The very good news is that the scooter is in a Czech warehouse, so it will be delivered to you within a few working days. Scooters from China are delivered by train, which is very slow. Availability in the Czech warehouse is such a big advantage. The scooter will be delivered to you by courier and you will not pay any additional fees.