LAOTIE H6 Pro 500W 10 Inches Folding Electric Scooter
The LAOTIE H6 Pro is a new electric scooter among the best available on the market so far, because it contains all the necessary features in this type of vehicles, with a very good quality/price ratio and in compliance with the regulations on micro-mobility.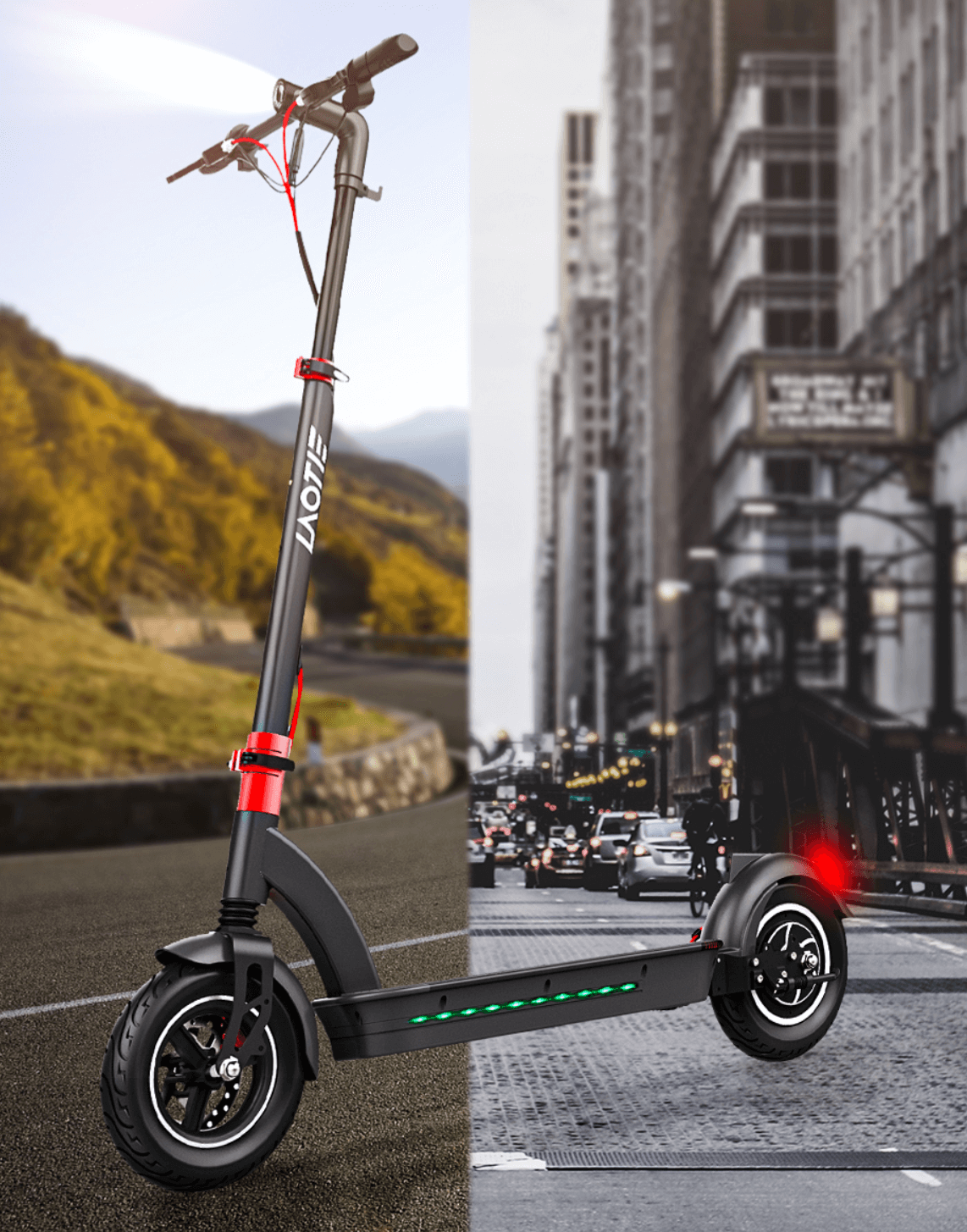 The electric scooter is equipped with a motor on the rear wheel with a power of 500W and a lithium-ion battery of 48V, 17.5Ah that allows to reach slopes up to 15%. The autonomy is about 50/60Km, while the maximum speed reaches up to 40 km/h (in sport mode) with 2 intermediate steps of 6 km/h (energy saving mode) and 20 km/h (standard mode), the speeds are adjustable by a double click on the switch button. There is also cruise control which allows to keep the speed constant and can be activated/deactivated by button.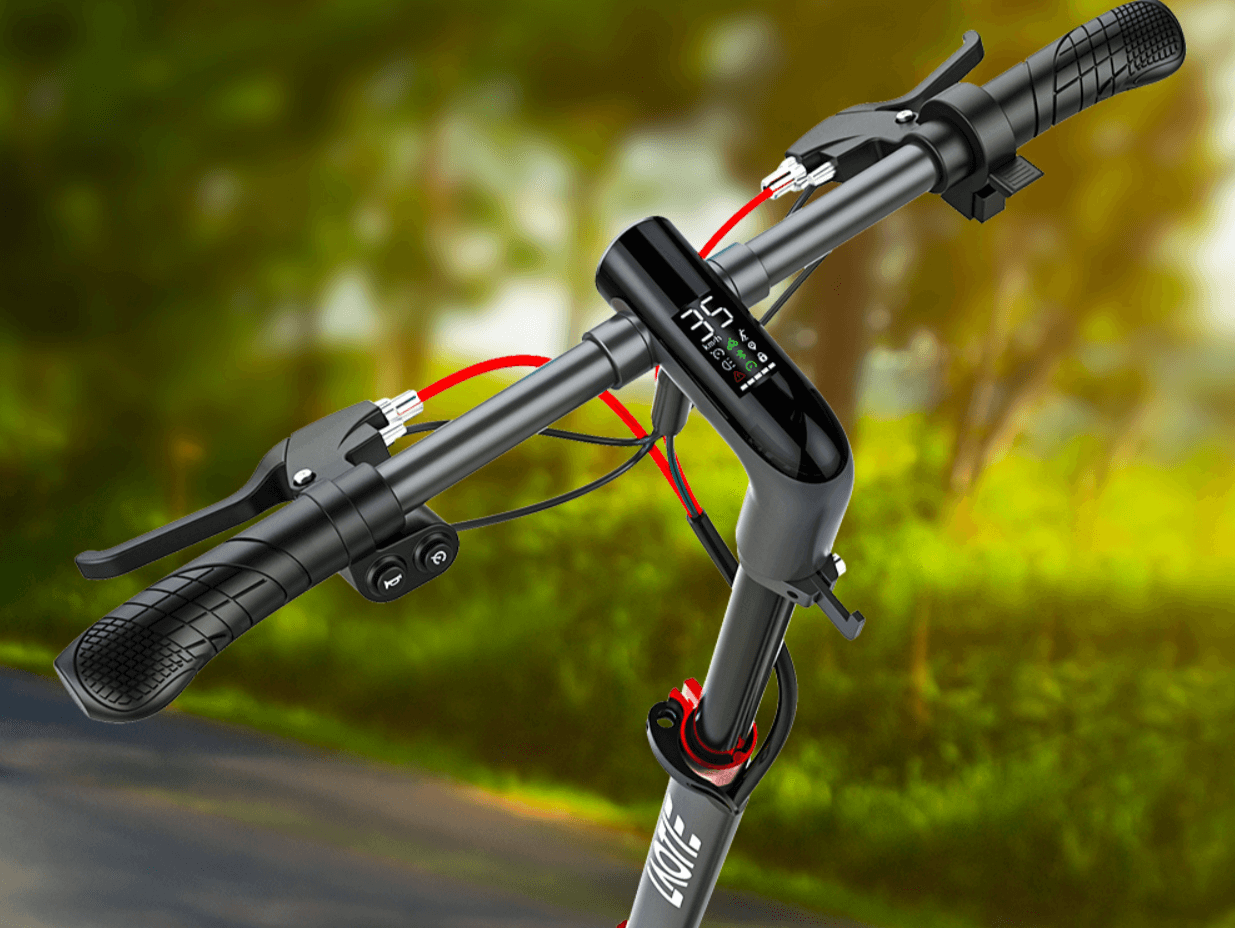 In the middle of the handlebar there is a beautiful integrated LCD display for the control of all functions, through the secret menu you can also set the starting method, if directly with the accelerator or by pushing (according to the regulations is right the second option).
The LAOTIE H6 Pro is equipped with a shock absorber both in the front and in the rear and this is a plus for scooters in this price range.
The wheels are 10″ Tubeless inflatable and compared to many other scooters are wider, this allows for better stability. The maximum weight tolerated is 120 kg. The braking system has two E-ABS disc brakes.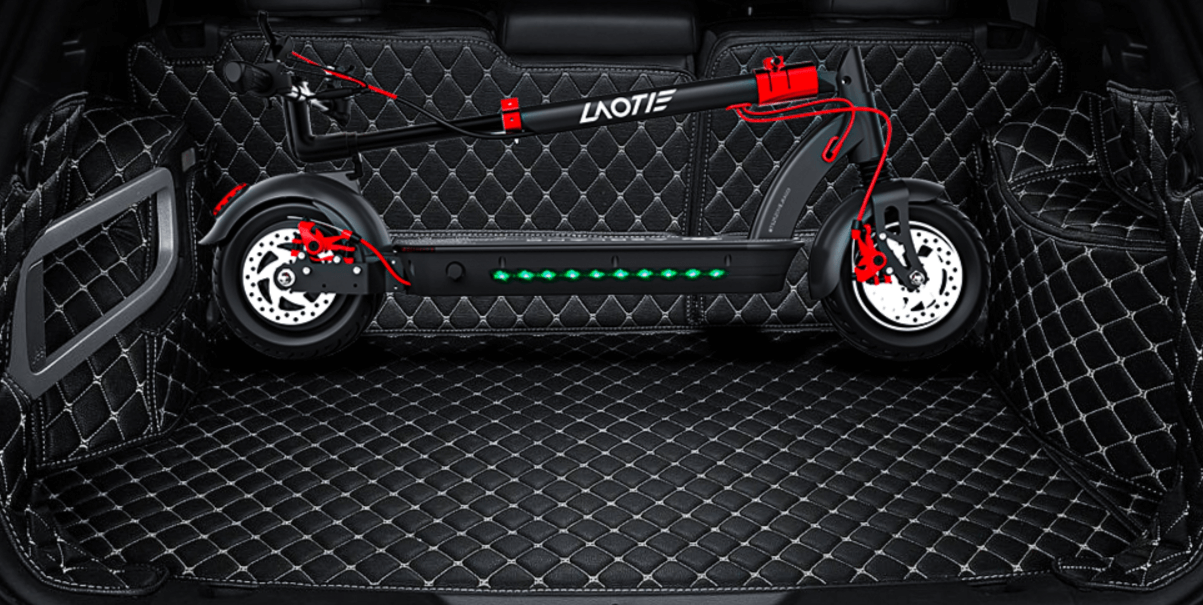 The frame is made of aeronautical grade aluminum alloy, it is equipped with a wide support platform and the part that connects the platform to the handlebar (unlike other scooters) is monobloc, while the release of the handlebar rod is positioned above, all this allows to have a more solid structure.
The handlebar is adjustable in height and folds on itself by pulling on the sides of the knobs and then down, while the general rod folds as usual by hooking it to the rear fender.
The LAOTIE H6 Pro has a rear mudguard that is very solid and in addition to allowing a secure foot support, it has a special feature, that you can install a small luggage rack for carrying objects. It is also possible to mount a saddle on the footrest for greater comfort, but since it is not required by current regulations it can only be used in suburban or private areas.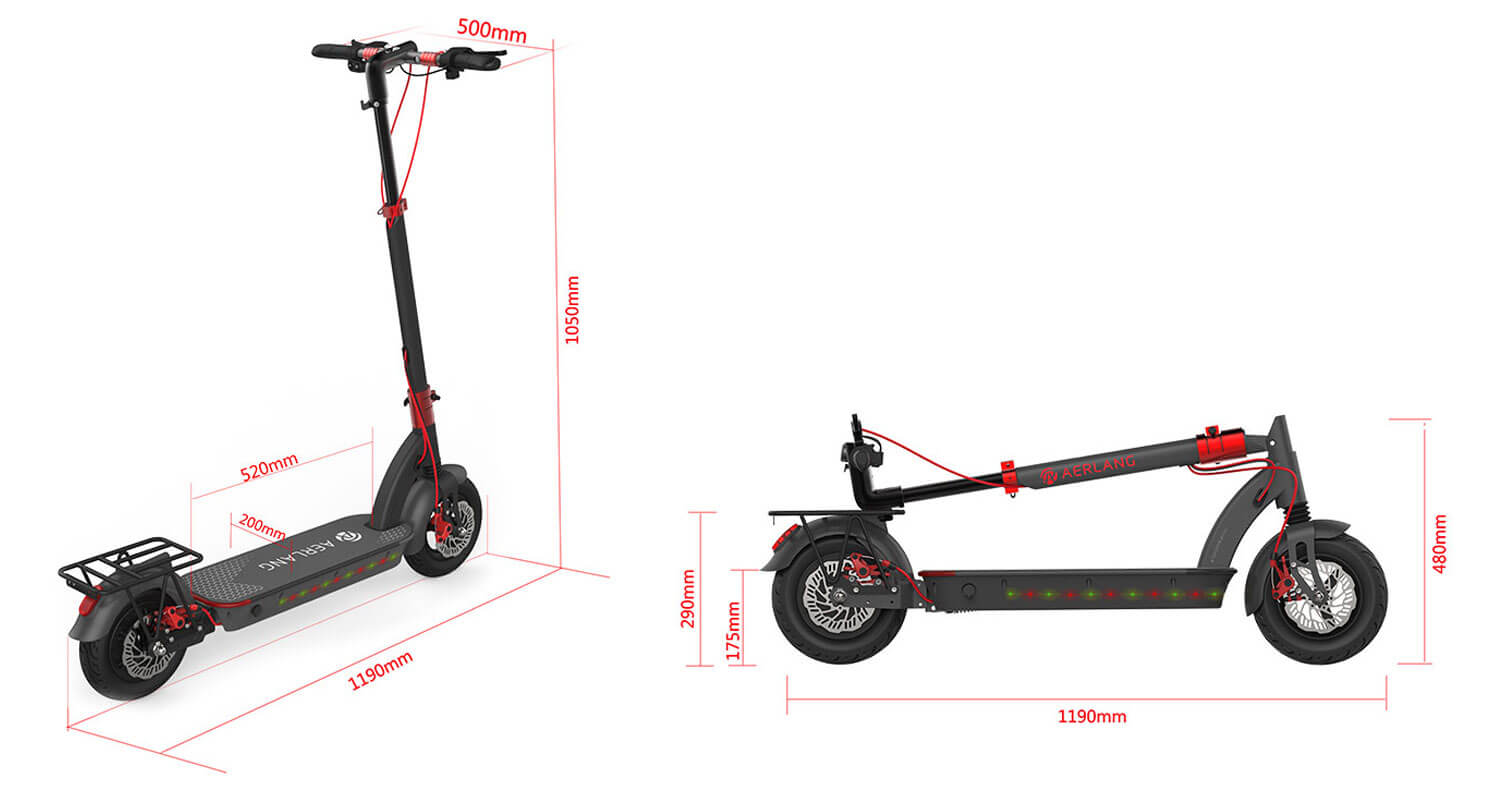 On the sides of the platform are installed adjustable flashing light strips, which allow you to be seen from the side in case of poor visibility, also comes complete with front and rear lights and a horn.
The general dimensions are: 1175*200*1275 mm (normal) and 1175*200*480 mm (folded), the weight of the scooter instead is 20 kg. It has an IP54 certification resistant to water splashes or light rain.