LaserPecker 2 Pro Super Fast Handheld Diode Laser Engraver
LaserPecker 2 Pro is a portable entry commercial laser engraving machine, the choice of wavelength 450nm NICHIA original imported light source, the official publicity life of up to 10,000+ hours, which is much more durable than the traditional CO2 laser solution.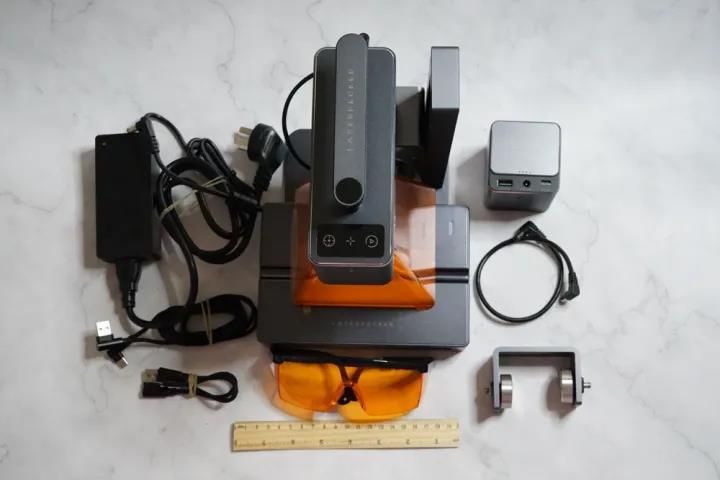 Compared with LaserPecker 1, the laser output power of the second generation has been increased to 5W, which means that you can engrave the pattern you want on more objects' surface, including stainless steel. And its focal length is also shortened to 110MM compared to the 200MM of the generation, because of the higher resolution and more power, so LaserPecker 2 Pro requires more precision for the focal length.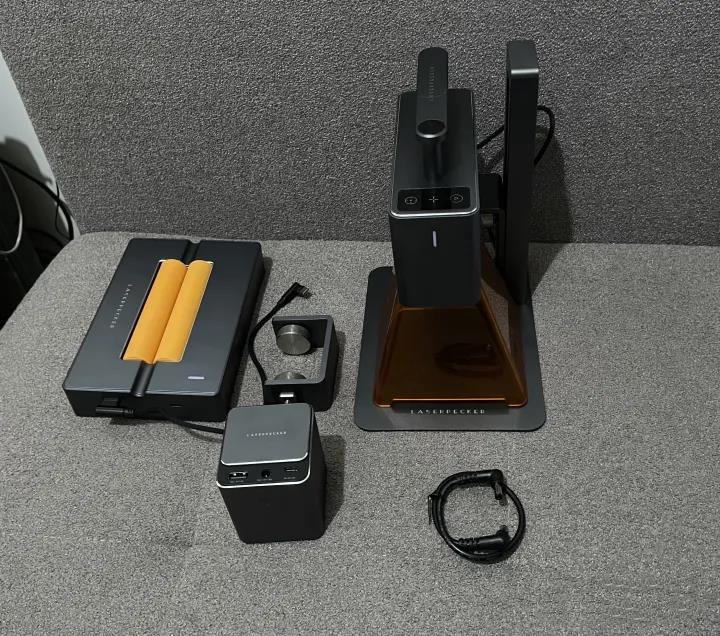 The orange one under the main unit is a shield which has several functions. The fan on the back helps to remove the smoke generated from the engraving so that the smoke does not affect the laser engraving accuracy. The height of this shield is exactly 110MM, which means you can use the shield to fit to any engraveable surface without measuring the focal length and engrave directly.
The back of LaserPecker 2 Pro is a 12V power supply interface, a Type-c interface connected to the PC, so that you can directly control the host computer for engraving through the computer side, so that you can maximize your DIY. next to the Type-c interface is a USB interface connected to the fan, electric stand and the third axis, the interface is much richer than the 1st generation.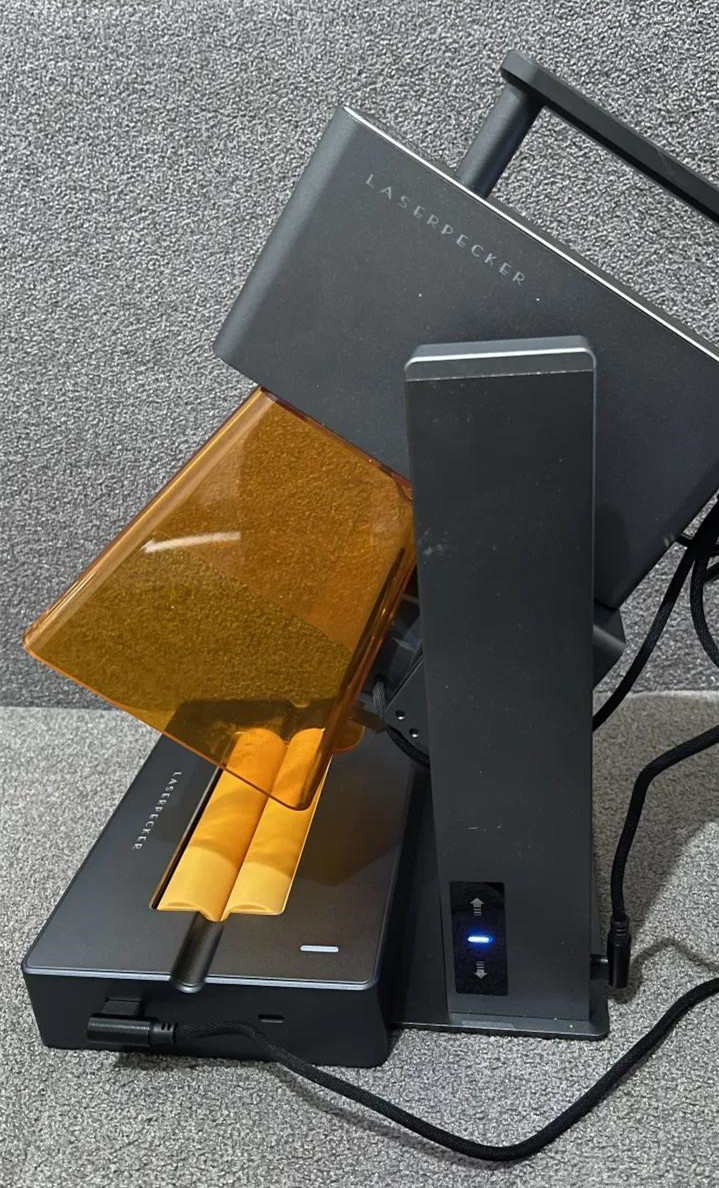 The third axis has two auxiliary rollers on the back, which can act as a stand when you are engraving long objects, or as auxiliary rollers when you are using the third axis as a trolley to move the engraving. When using the third axis, you can even engrave long drawings of 100mm x 2000mm. When using the trolley mode, you can use the official mobile power supply and the third axis to perfectly match, so that the power cord will not affect the engraving.