LaserPecker 3 Super Fast Handheld Laser Engraver
The LaserPecker 3 is a new ultra-fast, compact laser engraving and cutting machine that has much in common with a model we recently discussed, the LaserPecker 2 Pro. However, the LaserPecker 3 differs in that it is an infrared pulse laser, which gives it exceptional performance when engraving on metals and plastics, making it a superior choice for working exclusively with these materials.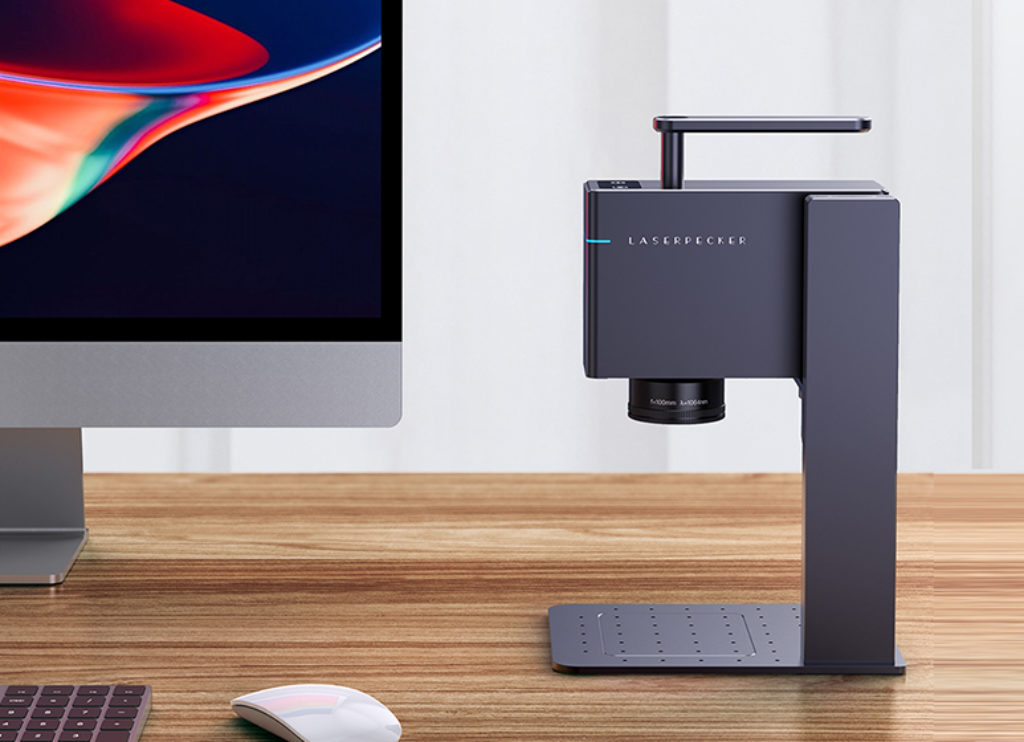 We can also say that it is a highly portable device compared to conventional fiber optic marking machines. On top of that, it inherits the handheld engraving mode to engrave on objects or real estate that by their nature cannot be placed on the work area.
Like the LaserPecker 2 Pro, this machine stands out for being compact, measuring just 162.5*60*122 mm and weighing just over 2 kilograms. Considering that conventional fiber optic marking machines are as large as a photocopier, this gives it a great advantage in terms of portability and usability, as there is nothing to stop us from putting it in our bag and taking it with us wherever we need it.
Undeniably the structure has a very elegant matte gray finish that gives a premium touch to the whole thing, so thumbs up for taking the trouble to make it look good.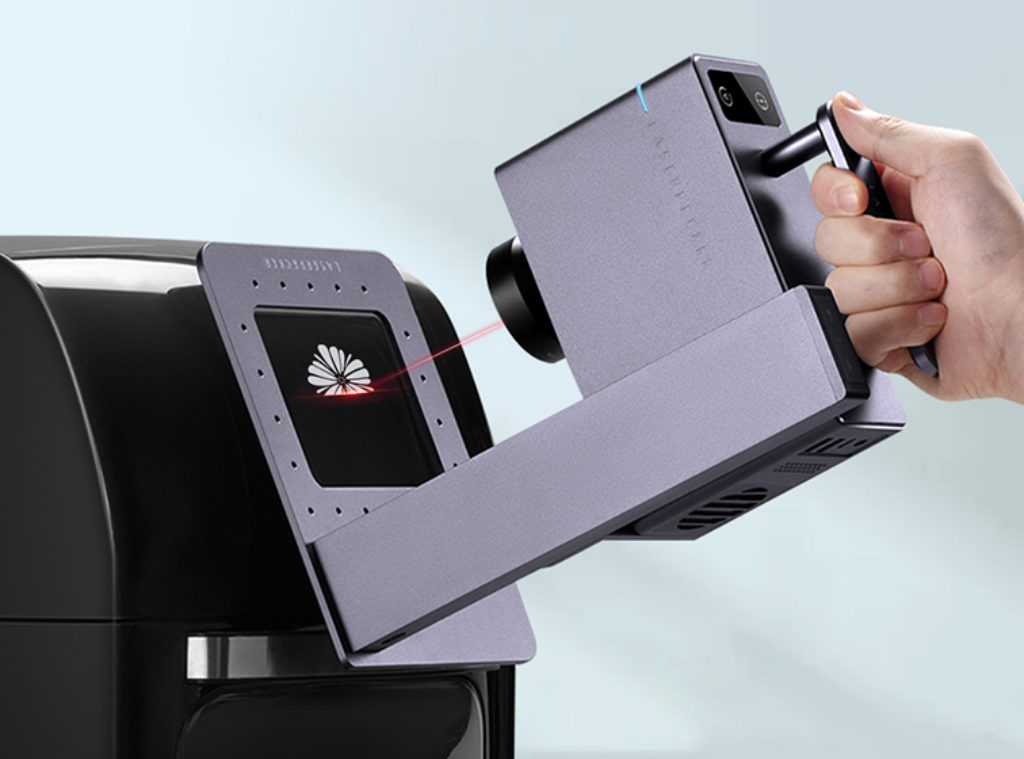 A very important feature of their offer is the adjustable elevation bracket on which the laser is mounted. This allows precise adjustment of the lens distance and is not indispensable, as we can detach the laser unit and use it as a handheld device, which opens up a whole world of possibilities.
To facilitate this handheld use, the LaserPecker 3 has a handle near the control panel, which contains only two buttons. Additionally, there is a button on the handle for repeat engraving, which can be useful when doing batch jobs.
That portability can be taken to the next level by using the accessories available for the machine, specifically the 6,400mAh-capacity portable power supply, which promises about 4 hours of continuous recording. The bad news is that said power supply is sold separately, so we can't award it extra points.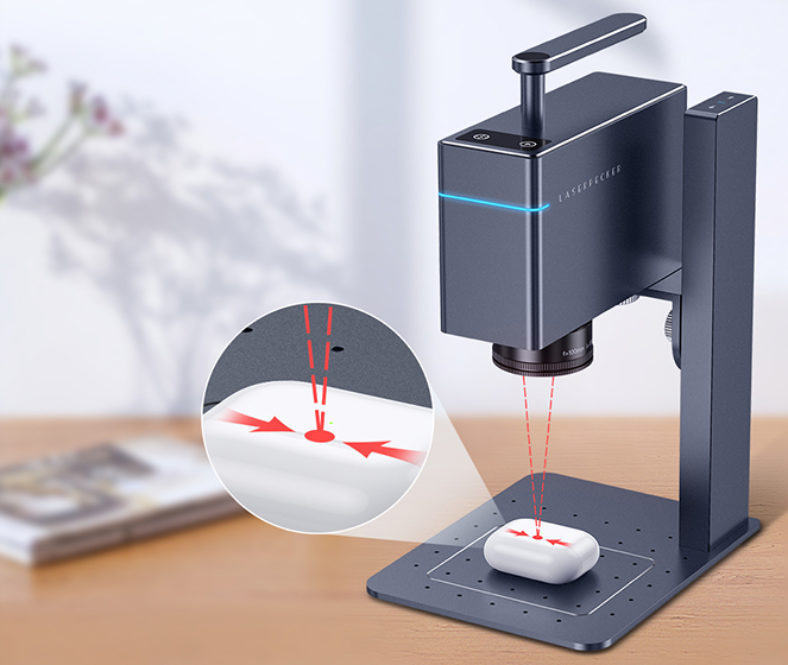 Interestingly with this model the present previous generation UV shield is not included, but that's a minor annoyance.
However, this comes at a considerable sacrifice, and that is that, due to the nature of the laser module used in the LaserPecker 3, it is impossible to engrave effectively on wood, paper, leather and bamboo surfaces. It should be noted that there are some exceptions, such as lacquered wood and artificial leather, materials on which the finish is respectable. On another note, the manufacturer promises a high precision engraving of 0.01 mm with field mirror focusing technology and speed up to 600mm/s, which is no mean feat for a device of this size.
To put the cherry on top of the cake, the laser offers high engraving resolution (up to 4K), so it has what it takes to make photographic recordings provided with a good level of detail.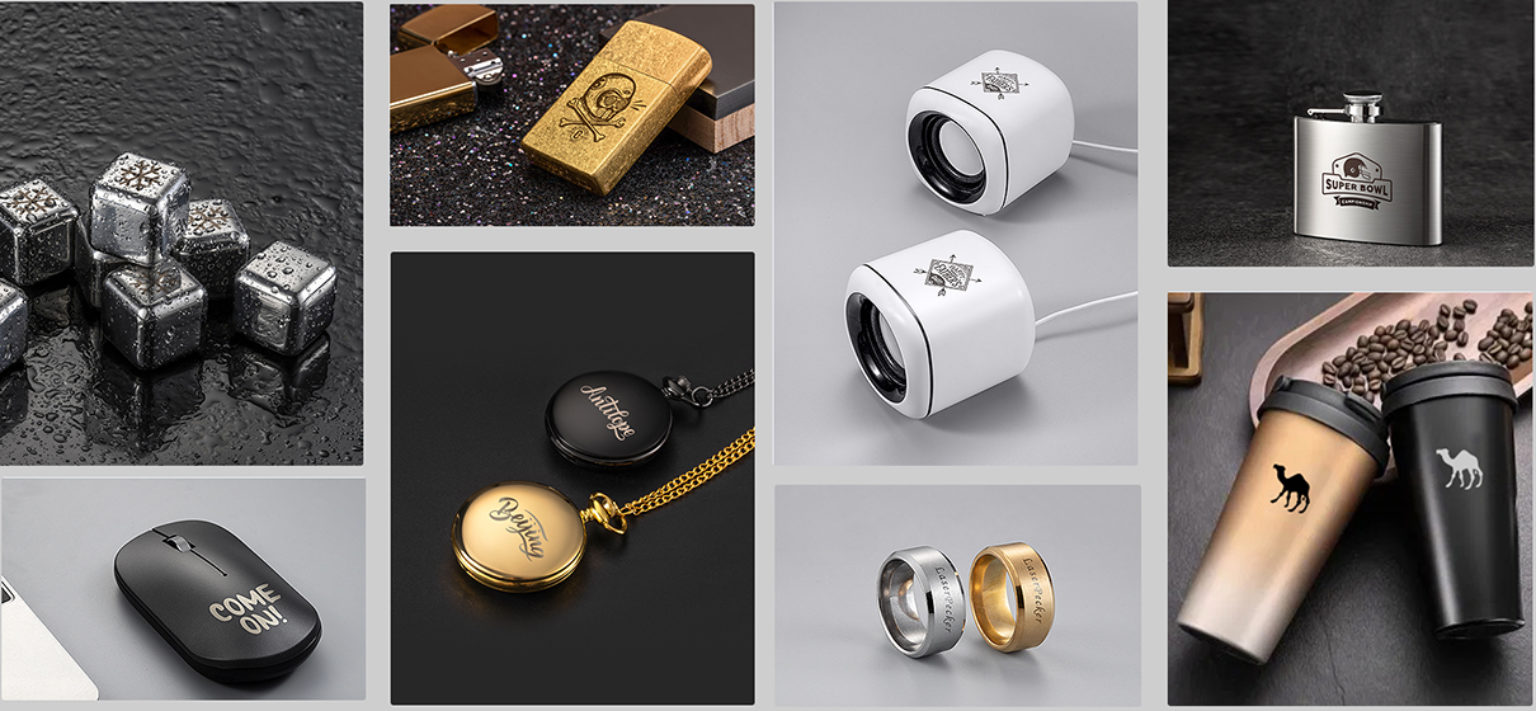 With all that said, this is a laser engraver that is primarily recommended for working with metals and plastics. Therefore, if your intention is to carve on wood and you don't need the mobility that this model provides, there are better options on the market for a much more affordable price.
On the other hand, the standard engraving area is 100*100 mm, nothing to brag about, but considering its portable nature it is understandable. Again, there is an accessory to extend the engraving area, up to 100*2000 mm, as well as a roller for sculpting on cylindrical objects in 360° degrees is available, but as expected, both are sold separately or with the advanced combo, which implies an additional investment in an already expensive product.
One aspect that is more commendable would be the adjustable stand, which allows objects to be attached to the base of the unit, helping to achieve the best possible accuracy.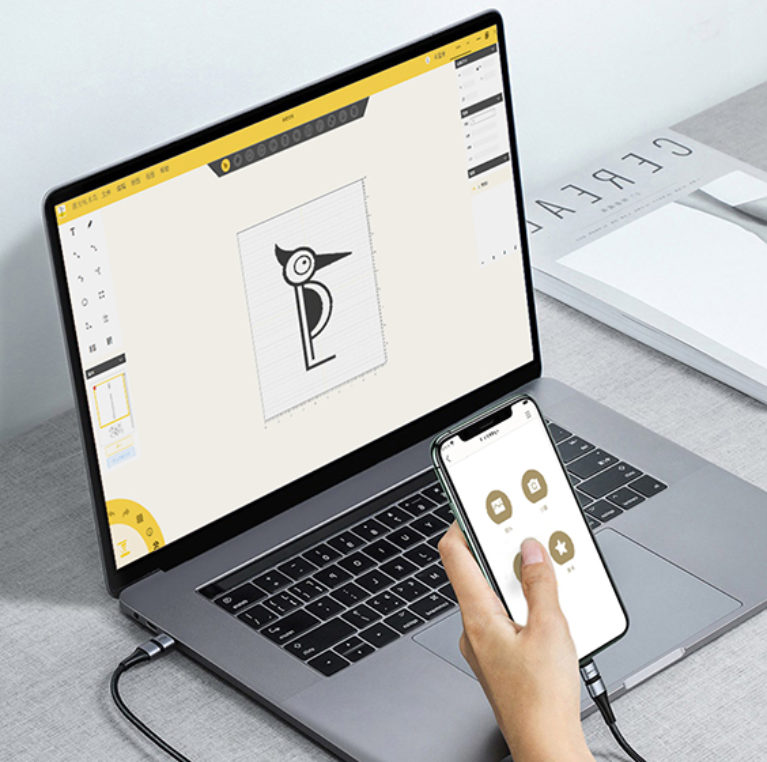 Finally, there is a very useful preview mode, which serves to give us a fairly accurate idea of the position of the engraving. It is also quite fast, exhibiting a sampling rate of 3570mm/s.
To connect our equipment with the LaserPecker 3 we have two options, by USB cable or by Bluetooth. If we opt for the latter, option we can take advantage of the Laserpecker app for Android and iOS, which has everything we need to start engraving and allows us to change the laser module settings.