LaserPecker LX1 Max Foldable Gantry Laser Engraving Machine
The LaserPecker LX1 Max is a compact and portable laser engraving machine with a foldable gantry frame design. It has a maximum engraving area of 800*400 mm and comes with a 20W 450nm Blue Laser Interchangeable Modules Expandable module 1064nm Infrared Laser + Artist Module. The LX1 is also available with four tool modules to extend its functionality and creativity; a 20w 450nm Blue Light Laser, a 10w 450nm Blue Light Laser, a 1064nm Infrared Laser, and the Artist Module. The laser diode is advertised to have an output power of up to 20W.
The LaserPecker LX1's simple "lift-and-turn" frame requires no assembly, enabling work to begin quickly and making for convenient storage. It also has its own extension kit – just replace a fixed shaft to achieve a working area of 800*400 mm. The LX1 Max can be controlled via Bluetooth using a smartphone app. You don't need a PC to control this engraver.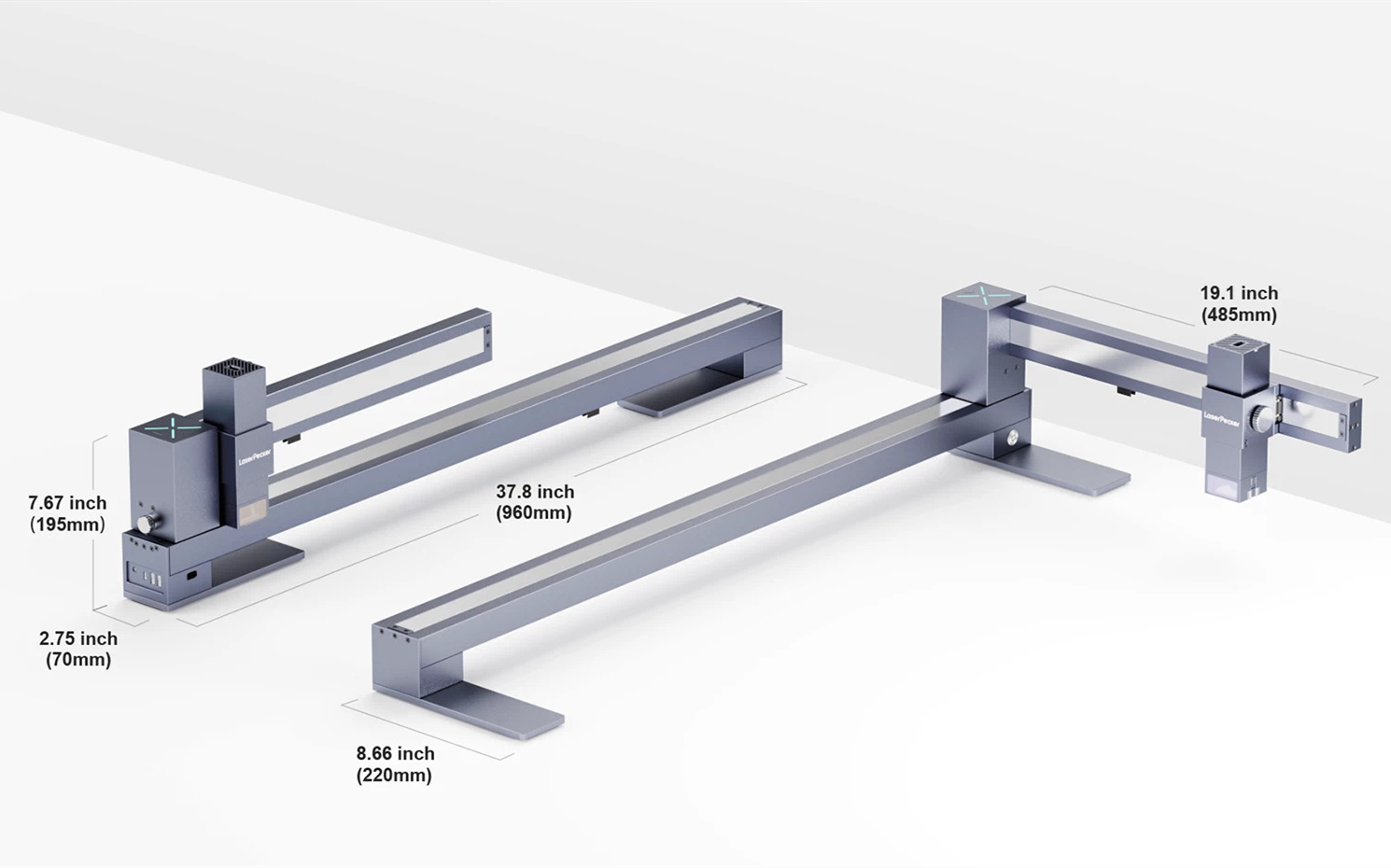 There are no reviews or information on the delivery date of the product as it is still in pre-sale stage. Delivery of the LX1 will begin in April 2023. At the pre-sale stage, LX1 can be shipped globally except Japan, Korea, and Taiwan.