LEMFO LEM12 PRO Smart Watch Phone With Android 10.0 OS And MT6762 CPU
Without a doubt, the LEMFO LEM12 Pro is the most powerful phone watch I've seen so far, as it's powered by an MT6762 12nm processor as well as 4GB of RAM and 64GB of ROM! Such specs inevitably make it look like it's a smartphone.
With electronics, a high-quality screen can be a pleasure to use. Beautiful colors and clear pixels and sensitive touch determine everything.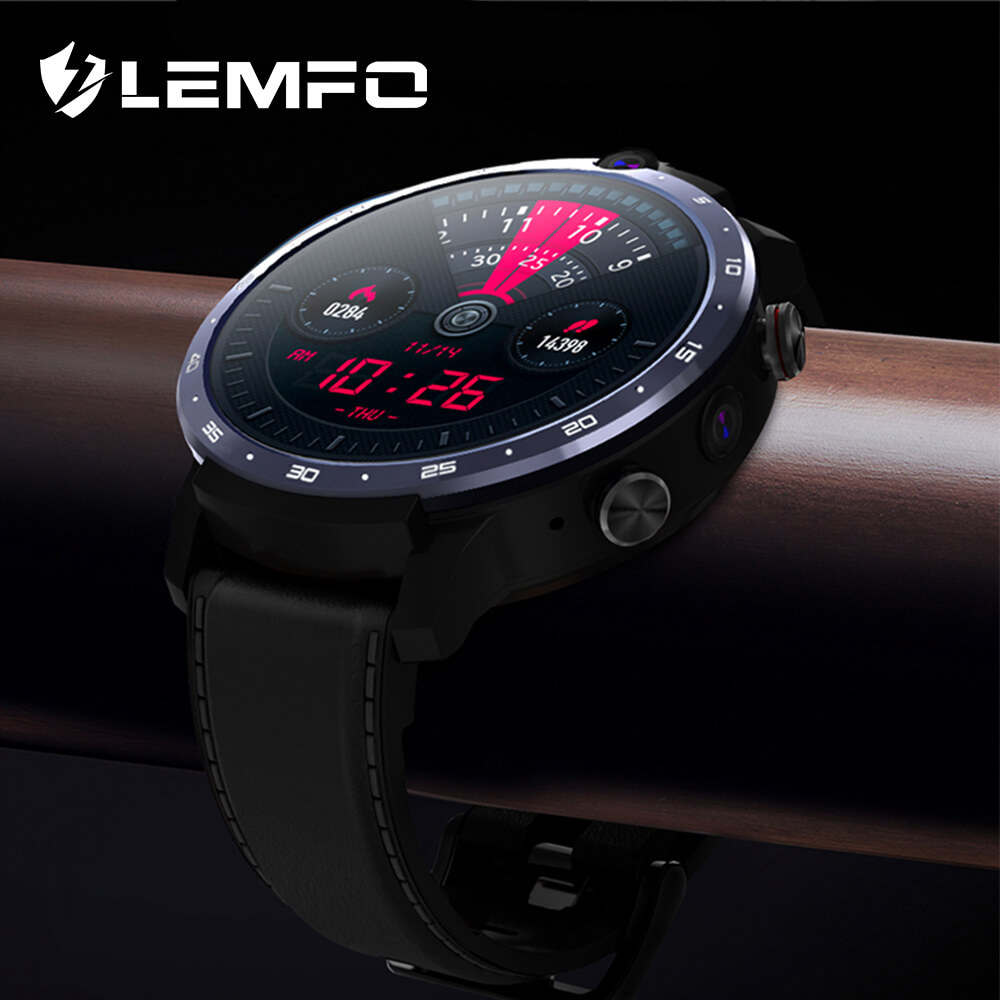 It will not be a problem to consult the display of this LEM12 Pro, a multi-touch IPS LCD that is capable of providing good visual performance and rich detail. The maximum resolution of 400×400 pixels is remarkable and offers crisp, low-grainy images. The display is housed in a circular case with specially protected glass, which makes the device very robust and versatile.
Companies such as Qualcomm must adapt to the size of the devices, which in a limited space must contain indispensable components. Another fundamental requirement is that of the resources used by the processor, which must be reduced to a minimum to guarantee the smartwatch enough autonomy.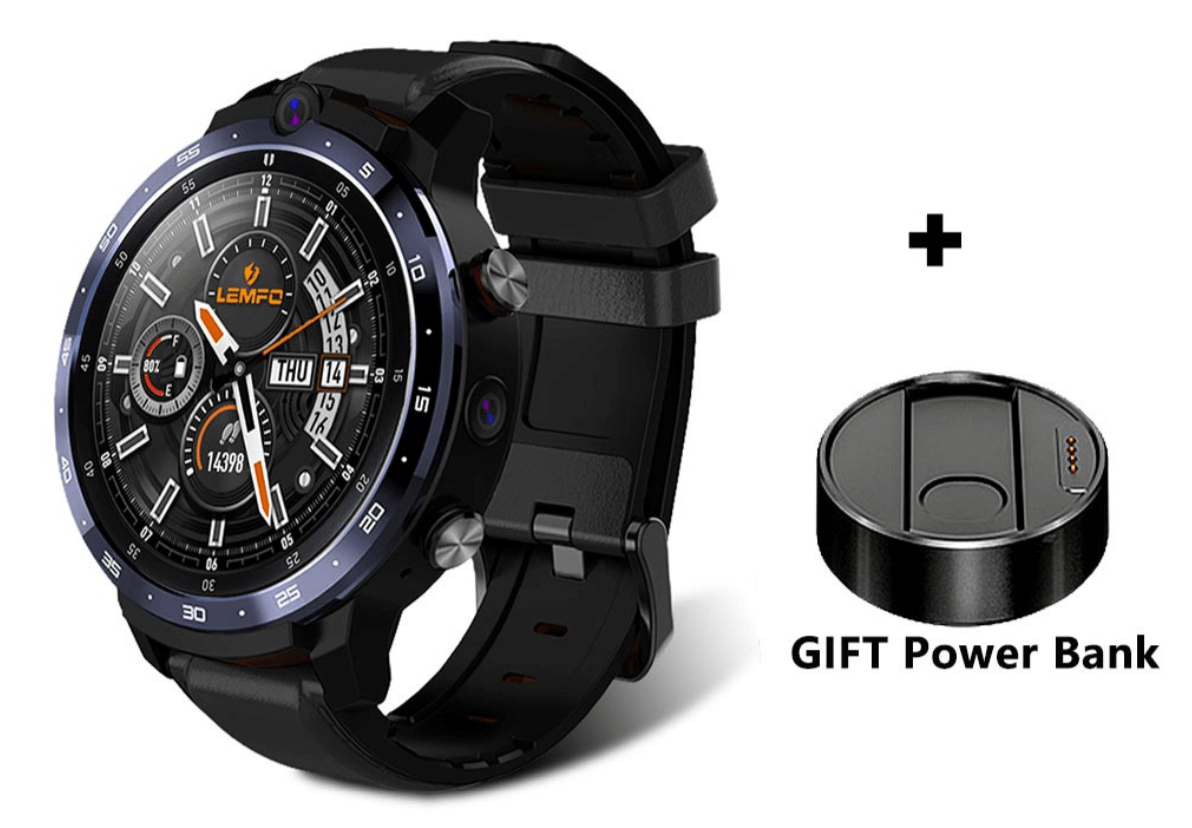 The hardware component that is available on the house LEM12 LEMFO Pro includes the MTK6762 octa-core processor, with 4 GB RAM to support operations. You can also save files, songs or documents on the device through the 64 GB of ROM, very useful to use the device even without a smartphone.
The degree of waterproofness of this smartwatch is IP67. Another very important feature to consider when buying the best smartwatch for your needs is its degree of water resistance. This is marked by the abbreviation IP (International Protection), followed by two numbers. These indicate the level of water resistance of the smartwatch. The most popular abbreviations on the market are IP67 and IP68. In the first case, the smartwatch is protected from water and dust, but it can be submerged to a depth of up to 1 meter for 30 minutes. IP68 indicates a higher degree of protection (only compared to liquids): in this case, the watch can be submerged up to 3 meters for one hour. In addition, some smartwatches are resistant to greater depths. To understand how far you can go, the manufacturer will specify so-called atmospheres (ATM).
LEMFO has chosen a 900 mAh battery for this LEM12 Pro, a capacity that will only recharge your smartwatch after many hours of intensive use. This smartwatch comes with a magnetic charging base. When purchasing the smartwatch, you should also consider the autonomy of the smartwatch. The average life of devices on the market is between 24 and 48 hours, although this depends on how you use the device. The average charging time is about three hours.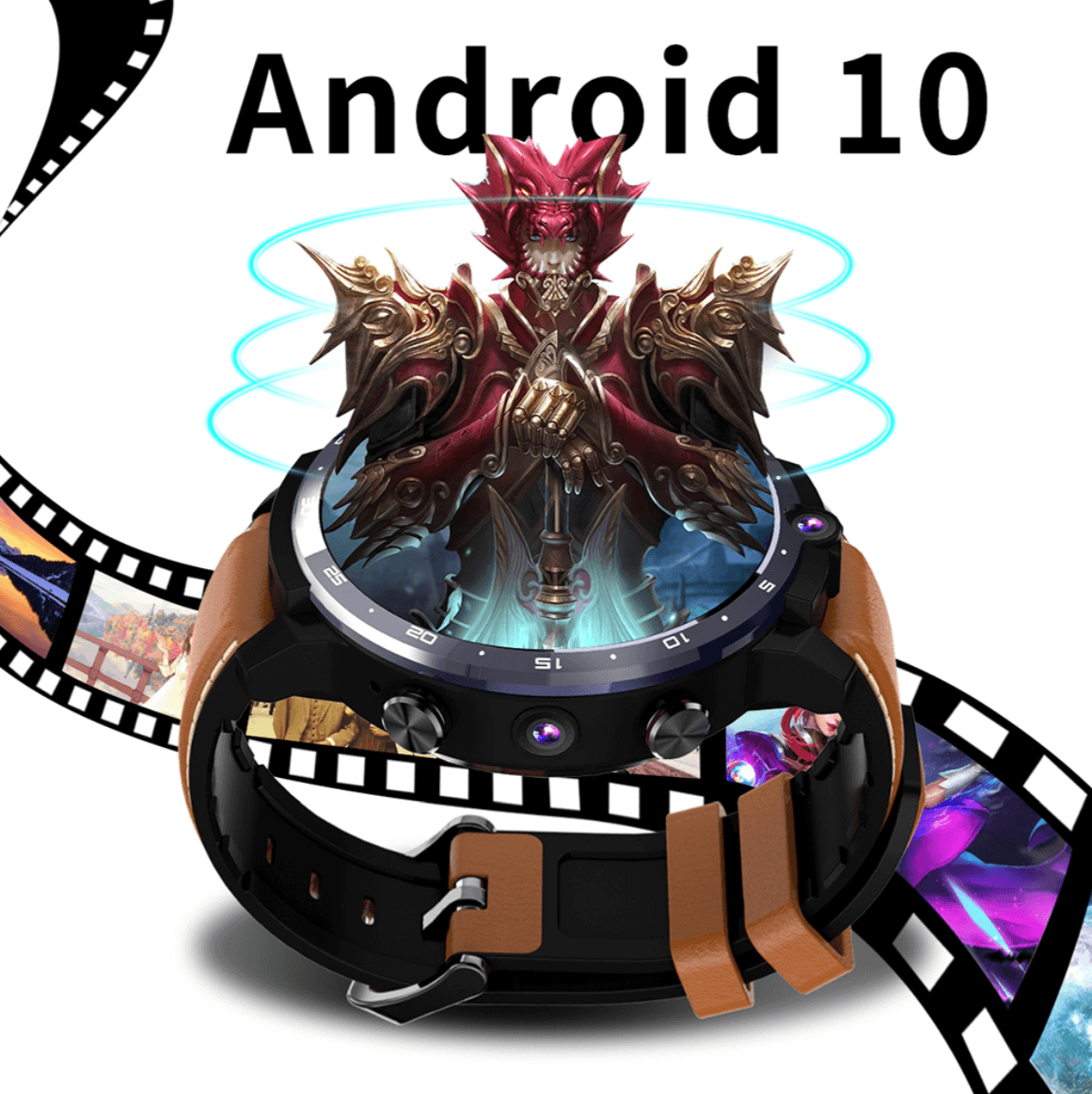 No problem from the point of view of physical performance with this LEM12 Pro, equipped with the main sensors that allow you to monitor training sessions in a reliable and timely manner. On board this smartwatch we find the integrated heart rate monitor to monitor the heart rate.
This smartwatch is also equipped with an accelerometer that uses acceleration variations to determine whether or not you are moving, in which direction you are moving and other information regarding the position and movement of the mobile device or the wearer and using it. Connecting to your smartphone is fast and effective thanks to Bluetooth 4.0, the best technology for fast data exchange. The LEMFO LEM12 Pro is compatible with Android and iOS smartphones.