LEMFO LEM7 4G Smartwatch Phone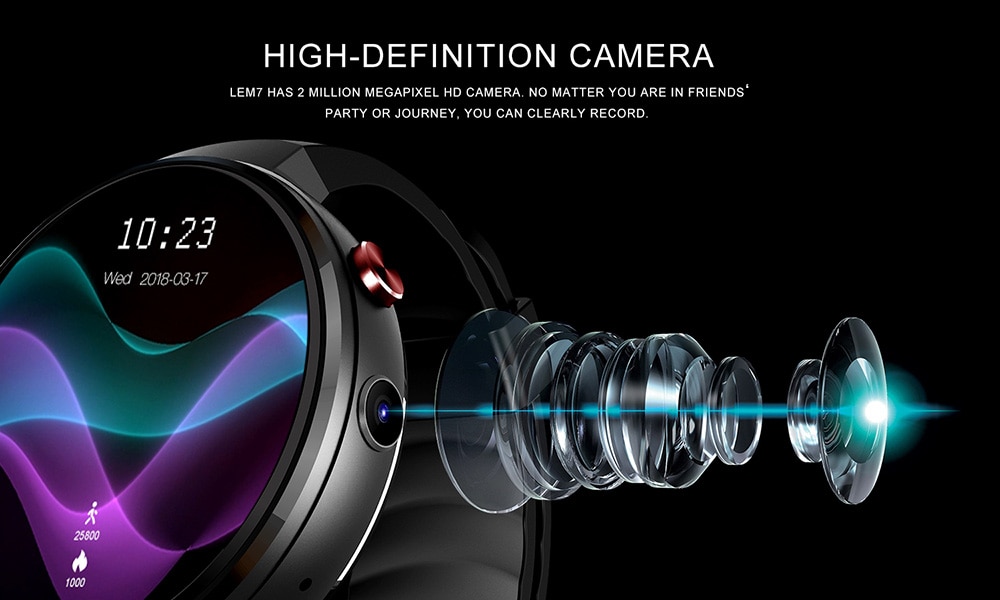 Technology evolves and seeks innovation in smart devices as a daily need to simplify everyday tasks, thanks to which we enter the market of smart portable devices to maximize the effectiveness of day to day, today the diversity of brands and devices It is gigantic but among all highlights the Chinese company LEMFO. Founded in 2008 as part of this demanding Smartwatches and Smartbands market, now launches a new multifunctional watch model, we are talking about the LEMFO LEM7, which has an elegant design and a number of functions that will make our work, experiences faster and simple.
We remember that this same company last year brought us its previous version, the LEMFO LEM6s. In addition to an attractive design you can synchronize with different operating systems which we will discuss later in the section.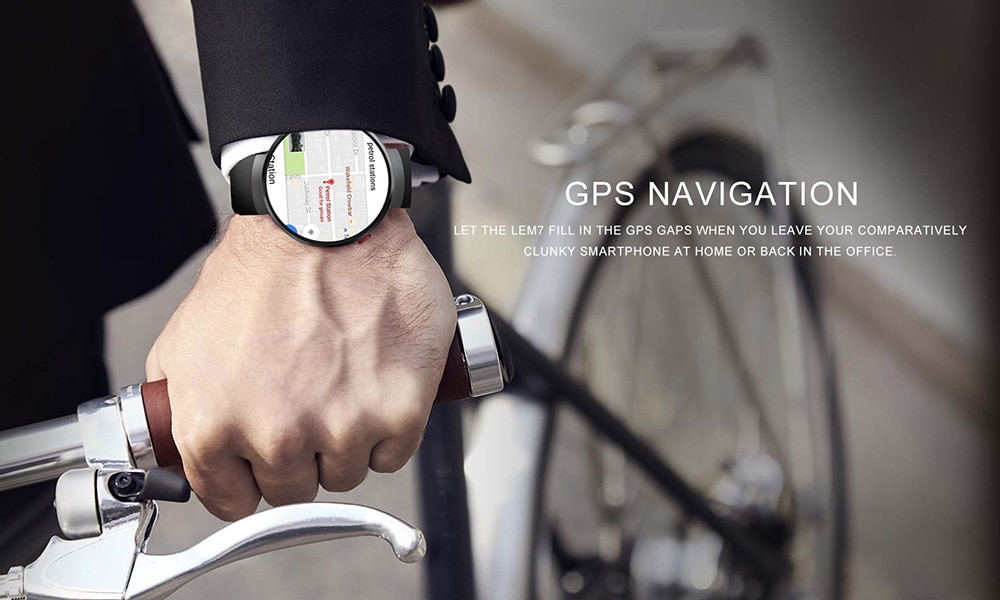 Design and construction
The LEMFO LEM7, as we can see in the first instance, comes in a sober and simple design that makes this China brand stand out, with a standard appearance, round with a clean finish. It is available in black and gray being very traditional colors for this class of devices, its dimensions are 22 x 4.8 x 1.5 cm, which makes it extremely compact and versatile to use. As for its manufacture the body is composed of a titanium alloy providing high resistance to heat and corrosion, the strap is made of silicone, which provides greater flexibility and strength, providing an ergonomic and comfortable fit, without place you doubt an ideal combination for this type of products. To finish, on the right side we can find a camera that is disguised, and next to it we find the on and off button.
Screen
The LEMFO LEM7 has a 1.99 inch AMOLED touch screen with a resolution of 400 × 400. A standard screen for this class of Smartwatches incorporates AMOLED technology which is a strength that offers us a thinner and lighter crystal without reducing resistance or quality in its resolution, it also consumes less energy and has a better contrast than screens of another class such as LCD / TFT. In addition to this, the external appearance of the watch can be changed since it has a great variety of patterns to choose from by the user, thus giving that extra personal touch.
Hardware and connectivity
The LEMFO LEM7 has a MediaTek processor, being more precise the MT6737 that comes with 8 cores. The technical section is comparable with a mid-range device and that is enough to say when we are talking about a Smartwatch. The device has a 1GB RAM that matches a 16GB ROM, highlighting that 3GB is only used for the operating system and the applications that it brings by default, the other 13GB can be used freely.
In the connectivity section, it is equipped with several useful tools that will make it independent of a mobile device since it has a built-in GPS for greater precision in navigation and Bluetooth version 4.0. But the most outstanding fact is the compatibility with a micro SIM card, which has a 4G GSM network support at frequencies 850/900/1800 / 1900MHz.
LEMFO decided to incorporate OTA into this device so that it can be constantly updating the ROM wirelessly, providing improvements in its base characteristics if it is necessary to be connected with cables.
Functions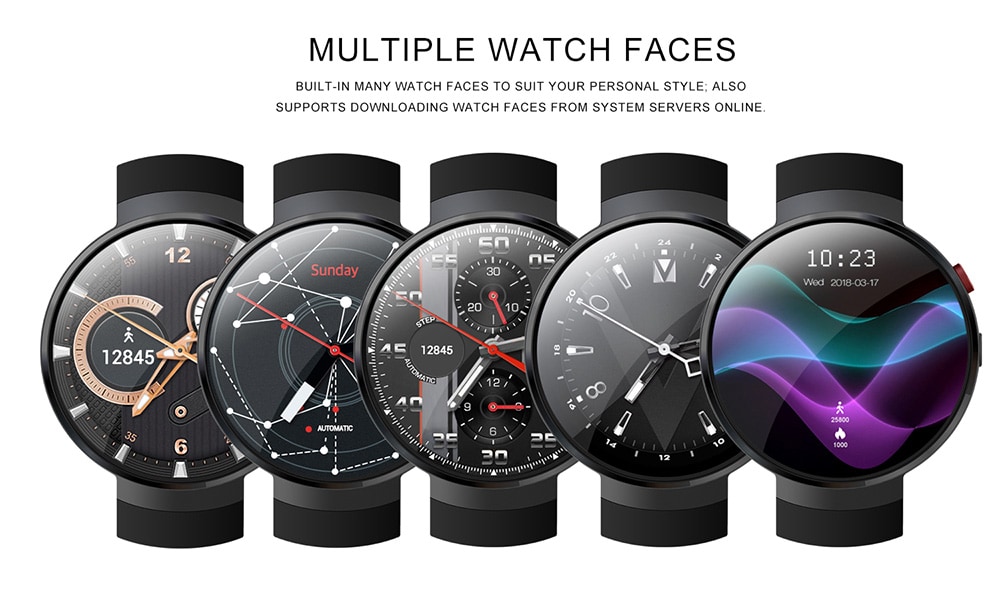 The smart watch works with the Android 7.0 operating system Thanks to the synchronization with a terminal or using it independently, you can call, receive and send SMS and even install Android applications through the Google Play store. Which is a great advantage since you do not have to synchronize your terminal to perform some of the functions already mentioned, however the compatibility is not only limited to the Android operating system, because this Smartwatch can also be synchronized without any problem with the IOS operating system.
The LEMFO LEM7 has a wide range of functions including simultaneous translation in Mandarin quite similar to an assistant, achieves a clear and precise sound quality, achieving a more efficient communication. Adding to this provides the experience of listening to music while you exercise, as well as the ability to keep track of your values ​​such as heart rate and calories burned. Other functions that we can not fail to mention are its voice search and the ability to provide accurate information in real time about weather conditions.
Camera and battery
The Chinese company incorporates in the LEM7 a 2MP camera that, although it does not have the best resolution to take photos or videos, fulfills the primary functions correctly. It is mostly a function for the time to make video calls or perhaps to take pictures of improvised. On the other hand, it has a non-withdrawable 580 mAh battery giving it a total of 24 hours of continuous use, plus a charging port that lasts only 3 hours to charge it 100%.
This modern Smartwatch undoubtedly does not fall behind the other models and brands of this competitive market, the LEMFO LEM7 is a smart watch that with all its functions and materials makes it ideal for the daily use of any user covering the most basic needs while remaining comfortable and sober, perfect for entrepreneurs.