LEMFO LEMD TWS Wireless Earphone Wristband Blood Pressure Oxygen Monitor Call Message Remind Smart Watch
Chinese manufacturer LEMFO has released another unique device that combines a smart watch and Bluetooth headphones which named LEMFO LEMD TWS. Positioned on the right side of the case and externally they do not differ from the standard buttons, but with a light press on these "buttons" are removed Bluetooth headphones.
The 316L stainless steel housing in combination with carbon fiber was equipped with a 1.3 inch TFT round touch screen with a resolution of 360*360 pixels. They have several buttons for direct control of the watch functions. The watch is protected from water and dust by IP67 international standard.
The performance of LEMFO LEMD TWS is ensured by the Realtek RTK8762 processor paired with a JieLi headphone chip. The sensors are accelerometer and pulsometer, which also acts as a tonometer. Compatible gadget with smartphones on Android 4.4, iOS 8.2 using Bluetooth 5.0.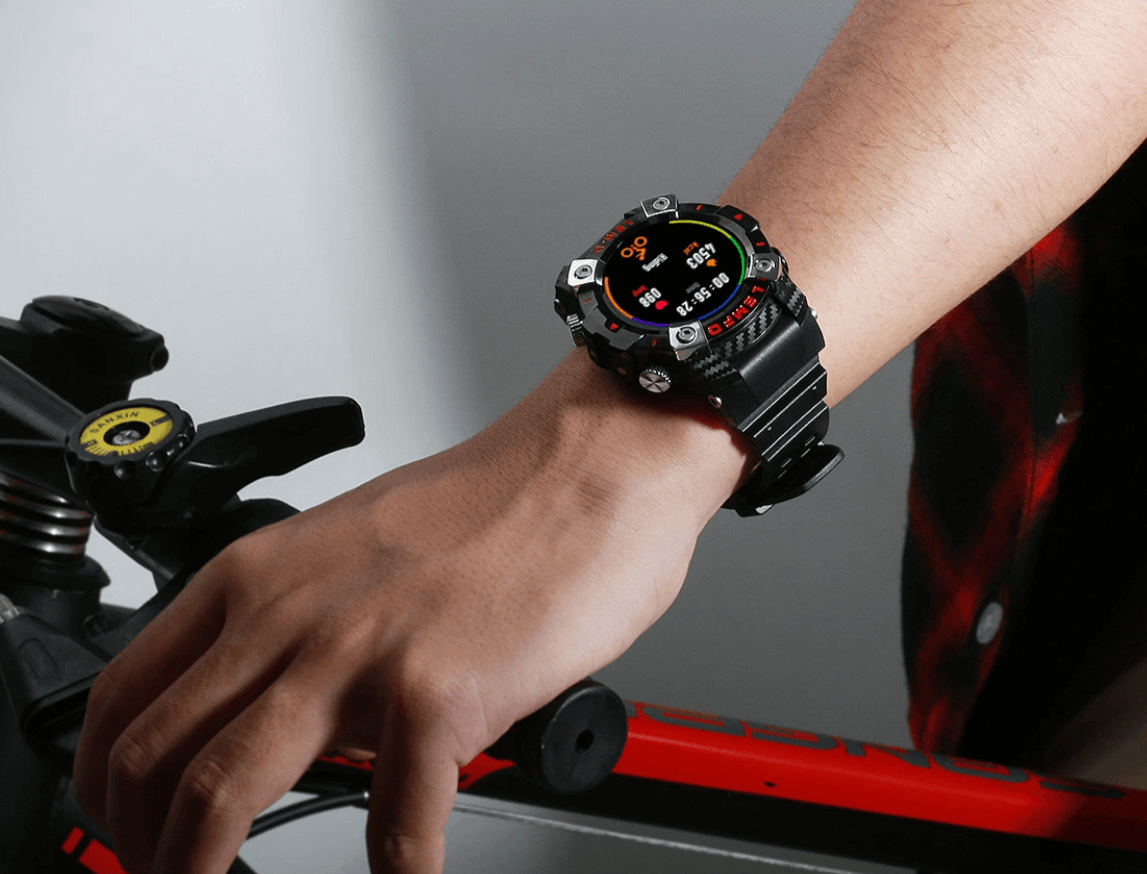 In real time, the LEMD smart clock reads information from the heart rate sensor and calculates the heart rate, the distance travelled per day and the number of calories spent. The watch measures blood pressure, assesses the quality and duration of sleep, receives smartphone notifications, reminds you of immobility, shows the weather forecast and serves as an alarm clock. It is also possible to remotely control the phone's camera. This is a real find for people who train.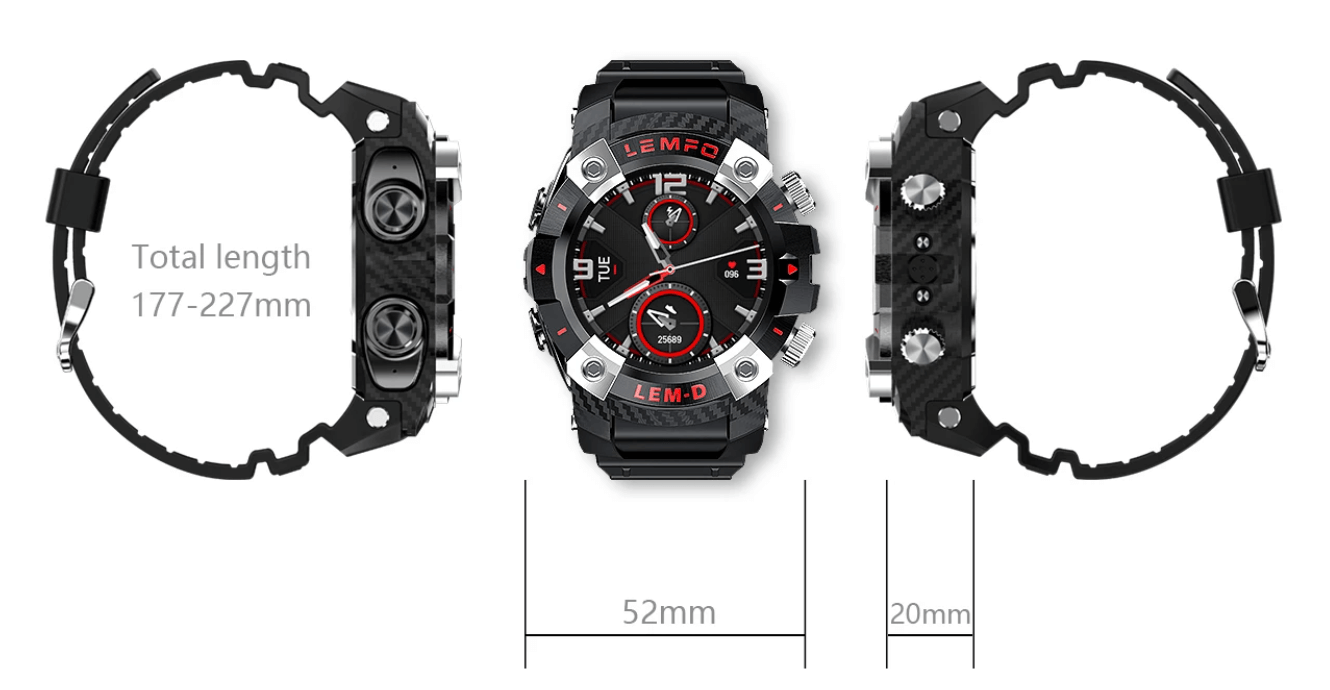 They will be pleased with a variety of sports modes and simultaneously listen to music in stereo sound. There are such modes as walking, running, climbing, cycling, elliptical training, basketball and even yoga. The 350mAh battery is charged with a special magnetic cable in just 3 hours and will last for 5-7 days in normal mode and up to 9 days in standby mode.