LEMFO T91 TWS Wireless Bluetooth Headset Smart Watch
LEMFO continues the line of non-traditional smartwatches with a very special piece that has a 1.4 inch horizontal display, plus two wireless earphones in the watch case. So you always have the headphones on hand, whether you're on a call or listening to music. Anyway, you know everything as usual about smartwatches and the price of LEMFO T91 is a pleasant $44.99.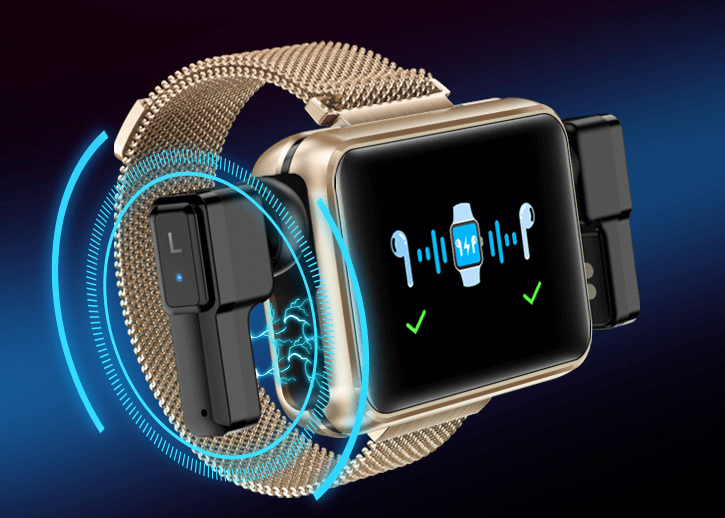 The display is not particularly large, but it is quite unusual (even if not unique) to form a horizontal rectangle instead of a standing rectangle / almost a square. In the present case, however, this is the case and it has the advantage that it is only 35mm high, so it fits well and is comfortable on a very thin wrist. And not so very thick.
The size of the touch screen LEMFO T91 is the usual 1.4 inch, but it is in a horizontal position, which means that the height of the clock is far behind the usual. Another advantage is that the application is more convenient to read notifications and messages.
With a real operating system such as e.g. Android or Wear OS does not have, but custom software (firmware) firmware is responsible for its operation. It also comes with a mobile app for Android and iOS to use more efficiently. Some functions can be used without any extra tools, such as pedometer, heart rate monitor, etc. The collected data can then be synchronized with the mobile phone or tablet later.
It is powered by a 280mAh battery and of course the headphones can be charged with it.