Lenovo E1 Smart Watch
Lenovo is a well-known in the Chinese market as a manufacturer of Laptop and Smartphone, but recently they have started to produce more and more smart watches and fitness bracelets. One of the newest models is the Lenovo E1 fitness watch.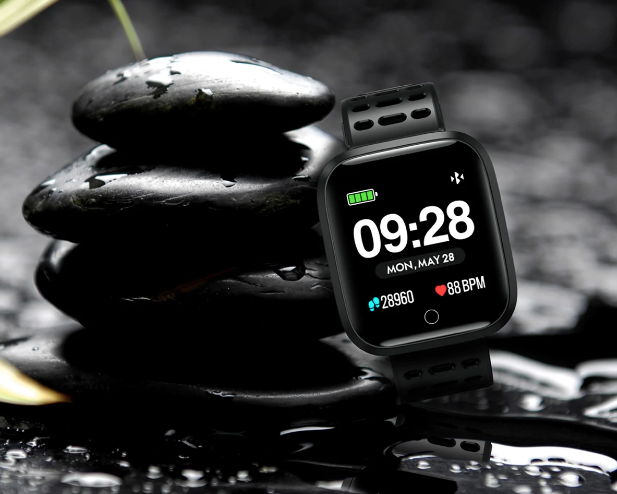 They have a rectangular case and a silicone strap, or a Milanese metal bracelet. The screen uses a 1.3-inch LCD panel with a resolution of 120*120 pixels, protected from shocks and scratches by 2.5D-glass.
Under the hood, the NRF52832 processor, which combines good performance and supports a variety of sensors and functions Battery capacity of 180 mAh is charged to 100% in about 2 hours, and one of it will be enough for 7-10 days of use. Water and dust protection is rated IP67, so you can keep your watch on the move and keep track of its key performance.

In addition to counting steps, calories and distances, Lenovo E1 Smart Watch is also able to measure heart rate, monitor sleep and various sports modes, blood pressure and blood oxygen levels. There is also a standard set of smart features: activity reminders, call and message notifications, camera and music control, stopwatch, alarm clock, etc.