Lenovo Tablet 10 Business 2-in-1 Convertible
The tablet computer industry is gradually moving in the right direction. Five years ago, everyone perceived the iPad as an option for watching movies or serials, for games and reading books, but no one looked toward this device as a workstation. Then came the tablet on Windows and the situation changed a little, but not very much – literally for a couple of years everyone was talking about tablets as an option for working with graphics, and then again forgot about it. There were reasons for that. Now the network announced a new tablet computer called Lenovo Tablet 10 and now you can say that the developers have come up with a cool option for working with various kinds of casual tasks. I can not say that this is directly the best device in the world, but if you have long wanted to work on a tablet, then this is an ideal option for your money.
The platform is based on the Intel Gemini Lake platform. In the basic configuration, the Celeron N4000 processor is installed, it runs on two cores, the top model is Celeron N4100, there are already four cores. Actually, I do not see any reason to put here so productive iron, the basic version will be enough. This is a cool processor, which is enough for most of the potential tasks that you set for yourself – you can work with texts, photos, you can even mount video, if not kink with effects. For the graphics is responsible for the integrated controller Intel UHD Graphics 600, it copes with the tasks. Support the performance of this tablet will be RAM for 4GB or 8GB of LPDDR4-2133 format. Again, to put here the maximum amount of RAM does not see the point.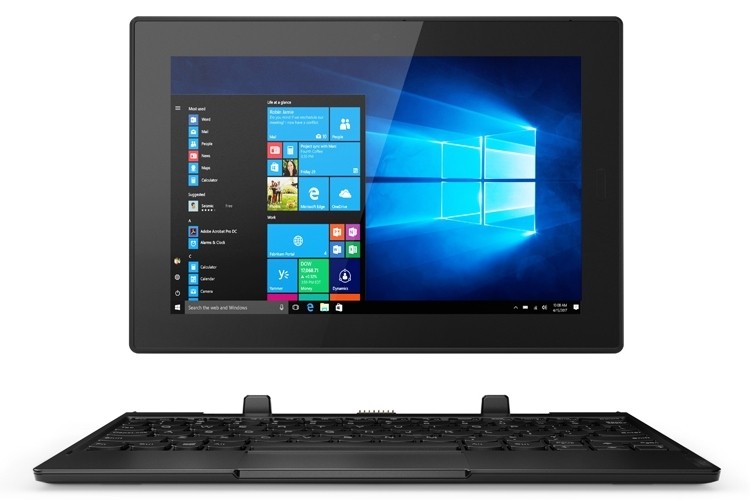 In terms of appearance, nothing surprising this device will not show you. On the front panel nothing interesting at all, just a black frame without logos, inserts or any decorative solutions. On the back side, as you guessed it, there's nothing new – a logo, a camera, yes, and that's it. The developers decided that you can not look in the direction of a unique design and just create a simple, yet practical solution for every day. I think this even has its advantages – you do not have anything superfluous to scratch or distract during operation.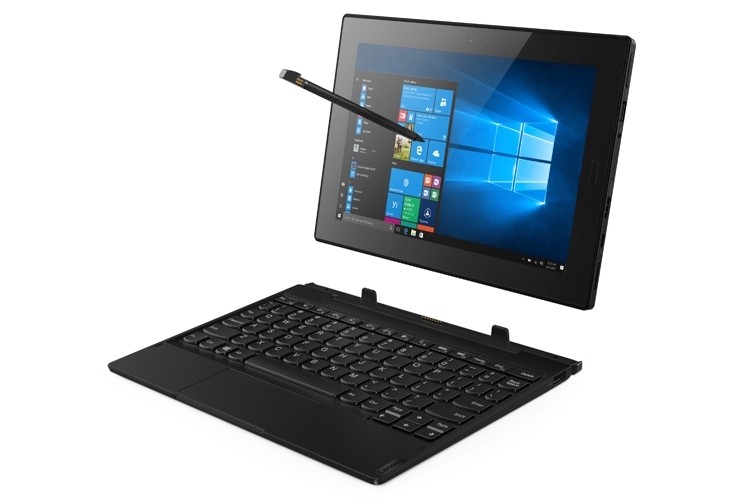 The main feature of this tablet is the ability to connect the keyboard and work with the device as a laptop. For many it will be an important moment, because you want sometimes not to poke a finger into the screen, but into a normal keyboard. And this model perfectly copes with this – you connect the keyboard and type texts, communicate in the network, you can put the tablet on the table and it is convenient to work with any type of content. There is an opportunity to enter information with a pen, so it's more convenient to draw notes and everything in that spirit. In general, there are a lot of options and it's cool.
At the moment, the cost of this planet is not disclosed. Although, in principle, previously the manufacturer did not show expensive options, and the filling is such that you can expect a quite adequate price tag. The only question is whether you can work on this device – the keyboard is quite interesting and it seems convenient, but if you work more with documents, can it be better to take a laptop? This age-old question constantly torments users, but only you can answer it yourself and only then decide which gadget you need. This novelty will definitely be an interesting purchase.