LONGER RAY5 10W Laser Engraver
This is the third 10W laser engraver I've written about in a week. So far this year, many Chinese manufacturers have come out with such 10W diode laser modules. LONGER is known for producing 3D printers, and last year they introduced a 5W laser engraver, the RAY5, which has had some success in the market. This week, I learned that they have upgraded their original laser head with a 10W laser, which is great to see.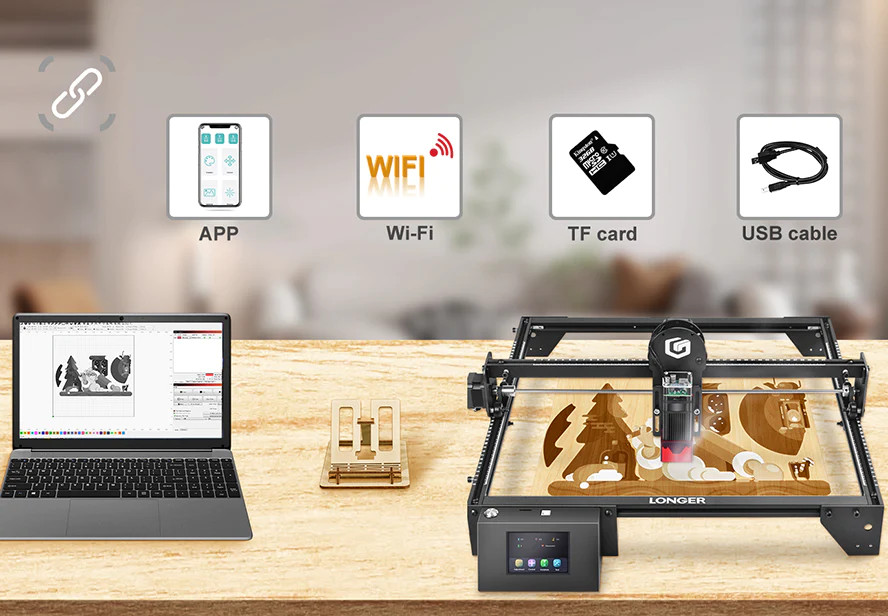 50mm long focal length
LONGER RAY5 10W is equipped with a 50mm focal length laser head, so it has a very strong cutting ability. Officially, the new machine is able to cut 20mm wood and 30mm acrylic. Personally, I think that when cutting very thick materials, it is inevitable to do several operations, so a great air assist is especially important.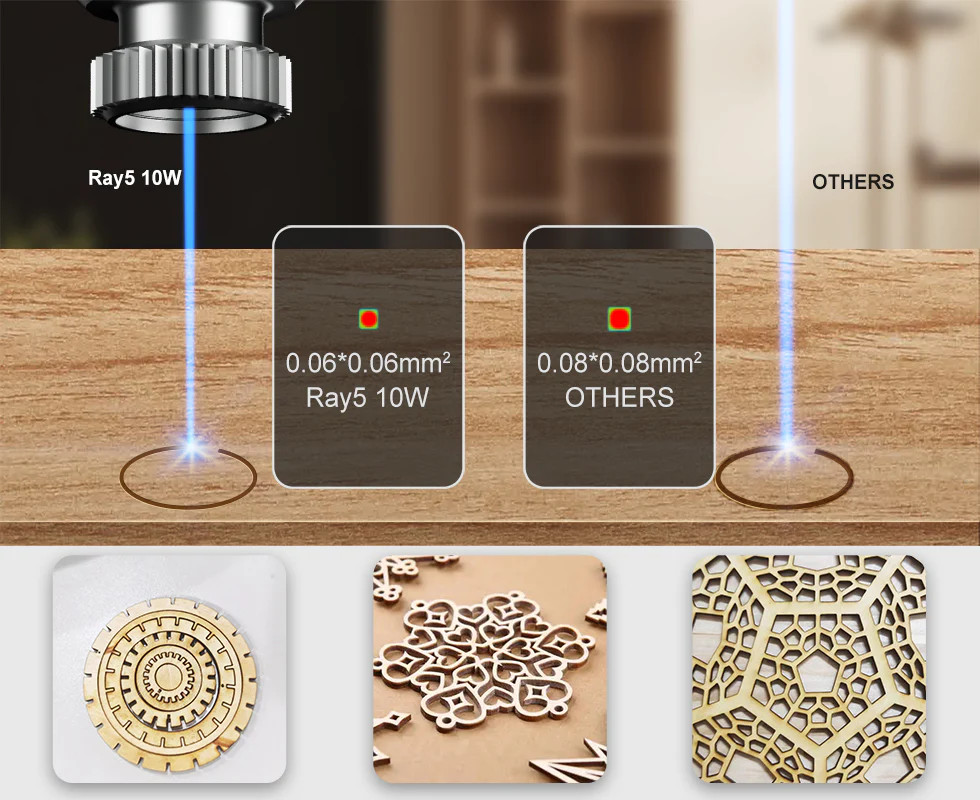 To my surprise, the LONGER RAY5 10W has an ultra-fine 0.06*0.06mm compressed spot, which is like having a sharper scalpel, so carving and cutting will be even finer. In addition, RAY5 10W is built with ESP32 chipset, running at 240MHz, and can reach 10000mm/min engraving speed in operation. The sturdy body design also enhances the anti-shake function of the machine to a certain extent.
Flame detector
Although diode lasers are not as high energy as other types of lasers, however, safety issues cannot be ignored. the LONGER RAY5 10W is equipped with a flame detector that stops working as soon as a flame is monitored and a beeping alarm is sounded to alert people. In addition, a gyroscope is also integrated on the motherboard, which will also stop working when the machine is displaced.
Work offline With 3.5 inch touch screen
You can transfer engraving files via WIFI, USB, TF card. We can see a 3.5-inch color touch screen mounted on the X-axis. According to the survey, there are still quite a few users who prefer to copy files to TF card and then work offline.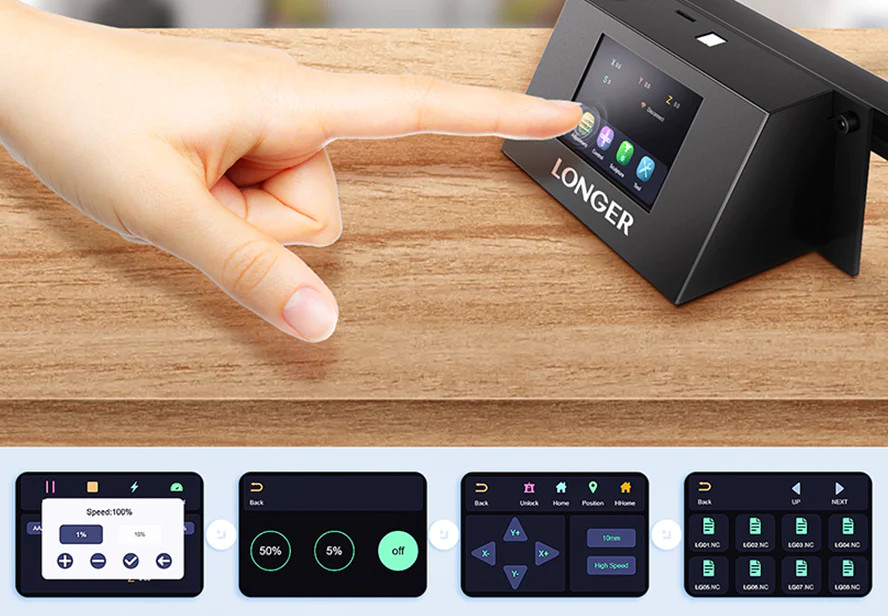 The software supported by LONGER RAY5 10W is LaserGRBL and LightBurn, the former is free software and the latter is paid software.
Summary
In my opinion, the LONGER RAY5 10W is probably the cheapest 10W diode laser engraver you can buy on the market today. It is currently priced at just $649.99 USD on the official website. Surprisingly, during the period from March 10th to March 17th, you can enjoy the same price of Black Friday, and you can get it for only $409.99, hurry up!