Loskii V1 Electric Toothbrush
This is the second Loskii electric toothbrush that has come to my attention lately.
If there are more, rip me a new one, but my perception lately is not what it used to be.
So after the Loskii S4, here comes another toothbrush to claim a place in your bathroom sink.
The Loskii T1 stands out in two areas. First, it has a nice color screen and second, it features the third generation Sonic Vibration.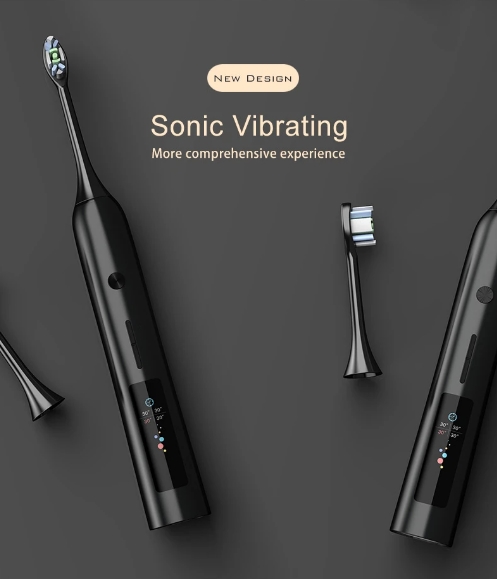 Starting with the looks though, we have to say that despite there's not much you can do there, the Loskii manages to impress.
Its new toothbrush "shouts" from afar for its quality, while the black color is attractive and all this at a price range you'd expect.
In the package you'll find two heads (Dupont) and not one as usual, which is good because no replacements have been released yet.
The toothbrush is IPX67 certified and doesn't make much noise during use, with decibels being less than 55.
It has three different modes (cleaning-whitening-massaging) and four cleaning frequencies (82/87.105/110).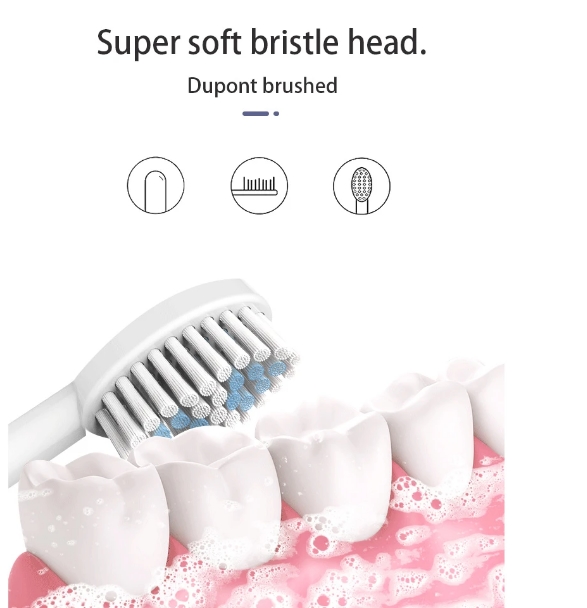 Such adaptability to one's needs I don't recall seeing in an electric toothbrush before.
Something else I haven't seen is the ability to stop automatically in 90 – 120 – 180 seconds. You choose the duration you want and it takes care of the rest.
All of this and the choices you've made (and the battery percentage) will be conveniently and easily visible on the Loskii T1's crisp and clear LCD screen!
And here we have a feature you find in the more expensive offerings.
Plus, Sonic Vibrating gives us a new, different and more efficient brushing experience.
Unlike the vibrating technology of the first generations, the third generation offers up and down movement at the same time for a better cleaning.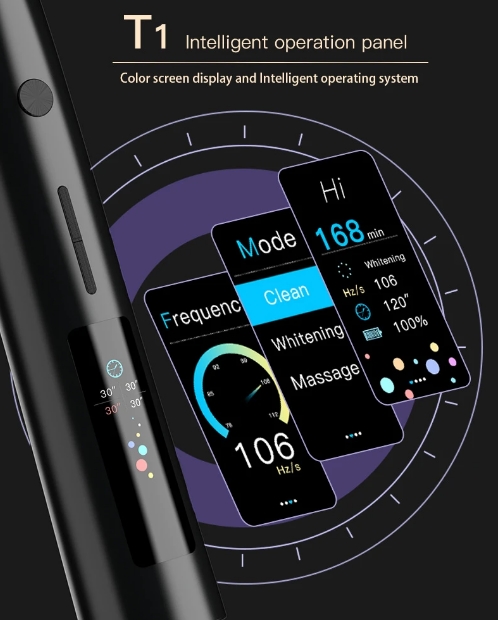 Key features include a quadrant change reminder every 30 seconds, an ergonomic design and a memory function to remember your settings so you don't have to rummage around every time you open it.
Finally, on the battery part, it has a capacity of 1200mAh and charges within 2-3 hours (!!!) for a 50-60 days autonomy!
If you are interested, please click on our purchase link to buy it!