Lutedrive L10 - Coupon
Banggood Code: BGL10CND  Price: $795.99  Time: 2020-10-09 CN
Lutedrive L10 2000W Dual Motor 23.4Ah 10 Inches Folding Electric Scooter
The Lutedrive L10 is equipped with a 2000W motor and has a maximum speed of 70KM/H. The scooter is bought to be ridden, so power is the most basic element in evaluating the quality of an electric scooter.
In terms of braking, the L10 adopts the front disc and rear drum braking system, which is the most scientific braking system at present, using drum brakes in low-speed driving process is more stable, and the wear and tear on the vehicle is relatively low. The braking speed of the disc brakes is faster, and the front disc brakes can be used to stop the vehicle faster in case of emergency at high speed.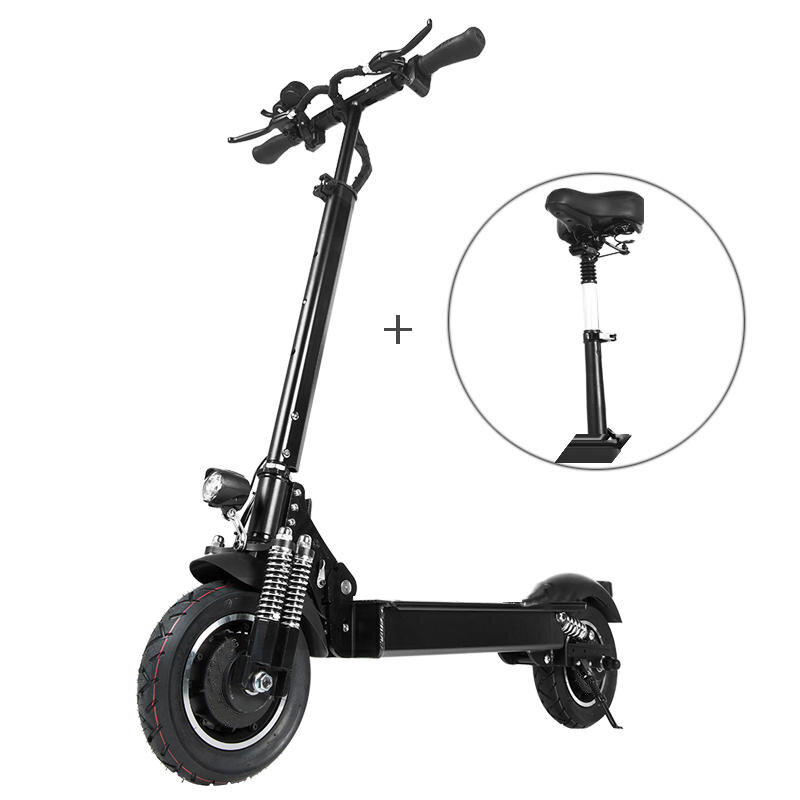 The Lutedrive L10 e-scooter features a high quality twin shock system for a comfortable ride. Both the front and rear wheels have built-in shock springs, which provide good shock absorption on most surfaces, even on potholes. At the same time, the hard frosted pedals provide you with stronger friction and ensure a stable standing position when riding.
In addition, it also has high power and high safety 18650 power lithium battery cell, with 23.4Ah large capacity, equipped with BMS battery management system, providing a maximum of 80KM mileage, carrying a maximum load of 200kg. 2000W strong power, maximum riding speed up to 70km|h, and can easily carry people up the slope, the maximum slope angle of up to 35 degrees.