Mafam M1 Smart Wristband with Bluetooth Headset
Apparently it could seem a common smartband similar to the Xiaomi Mi Band 3, but looking at it better and putting it on your wrist, you immediately realize that Mafam M1 is very different. It's not the technical specifications or the design that make it special, but its concept: the screen opens magically, revealing a charging case for true-wireless earphones. This is the first time we've come across such a device, but we have to admit that – after a first moment of amazement – we already love it.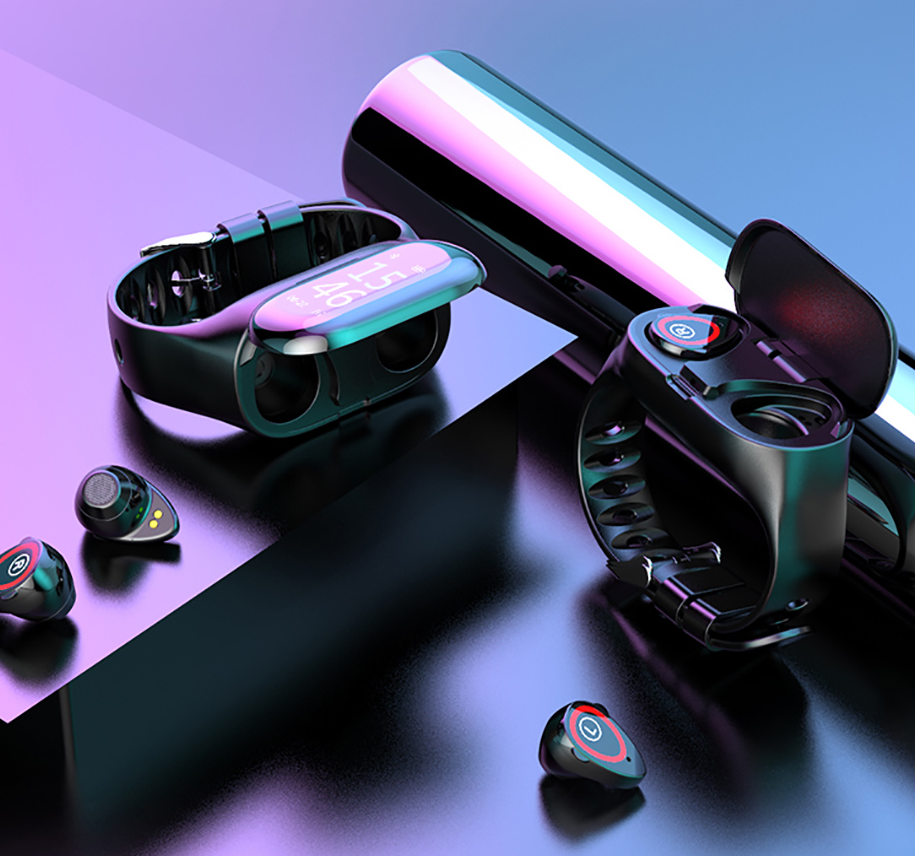 Basically it's like having two products in one: a fitness tracker on your wrist to monitor our physical activity, check the time and receive notifications, but also a pair of Bluetooth earbuds with charging case integrated in the case of the bracelet. And each with full functionality and features. The advantages are not few, especially for those who are used to training every day with their favorite playlist or for those who often forget the case of their headsets when going to work.
The Mafam M1 is a classic fitness tracker with a 110 mAh battery (7 to 15 days standby time) and a 0.96 inch TFT display that opens like a flap, revealing the two earphones hidden inside. At 48 x 25 x 12.4 mm (46 grams), the smartband includes all the sensors needed to monitor our health, even a heart rate monitor that will monitor our heart rate and blood pressure during our sports activities. Obviously, thanks to the Bluetooth 5.0 module, it can be paired with any smartphone with Android (from release 4.4 onwards) or iOS (from release 8.0 onwards) and the IP67 certification will allow you to use the bracelet in water.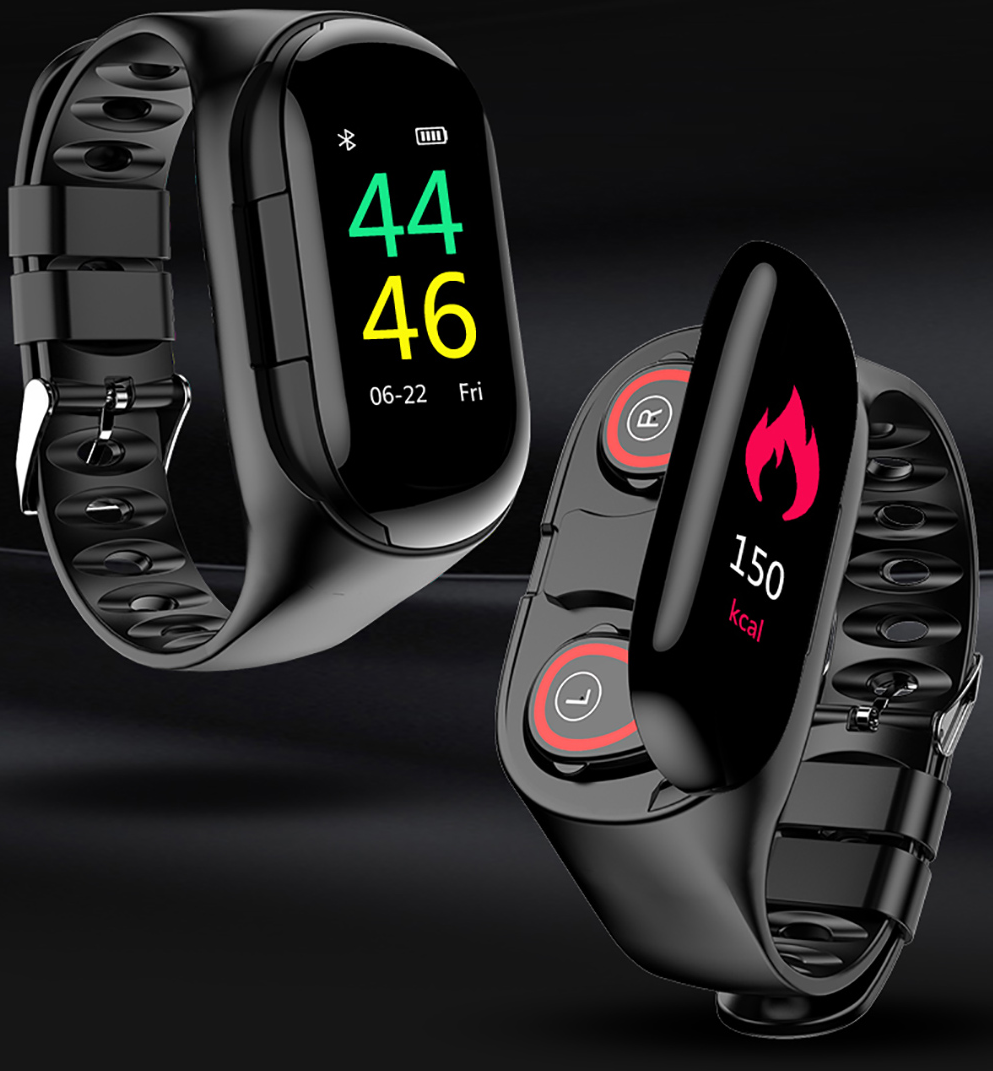 Like other similar products, Mafam M1 can also collect data about our daily training (distances covered, calories burned, number of steps etc.) but also notifications from your smartphone (SMS, e-mail, calendar appointments, missed calls, updates from social networks). Everything will be stored and available on your smartphone, through the dedicated app.
In this period, The Mafam M1 is on offer on Coolicool at the price of $70.99 in four colors: black, silver, red and gold.