Mankeel MK011 Electric Bike
Spring is in full bloom, are you ready to go and can't wait to go outdoors?
Well, you need a reliable partner to escort you on your outdoor journey.
I am talking about the Mankeel MK011, an electric bike from Mankeel.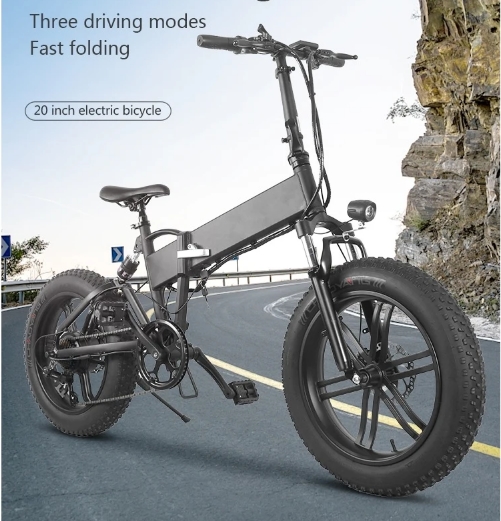 Compared to the MK010, the main changes to the MK011 are the tires, the weight and the power of the motor.
The Mankeel MK011 is equipped with a 500w brushless motor, which is a big improvement over the 350w power of the previous MK010.
However, the tires are a bit smaller. 20-inch tires are on the Mankeel MK011, while its predecessor was equipped with large 26-inch tires.
This makes the Mankeel MK011 easier to fold, does not take up space, easy to store, and can easily take into the office, elevator, and the trunk of the car.
In terms of total body weight, the Mankeel MK011 weighs about 30 kg, which is not very heavy, but the Mankeel MK010 is a bit lighter, weighing only 20 kg.
Comfort and safety are important factors when we consider whether to finally buy an e-bike.
The Mankeel MK011 is equipped with a front and rear shock absorption system that allows for a comfortable ride even on rough mountain trails while protecting the bike.
The mechanical disc brake system is very sensitive and stable and reliable. Also, the brake is designed with heat dissipation holes, which is easy to dissipate heat in high speed riding mode.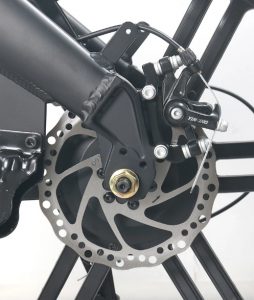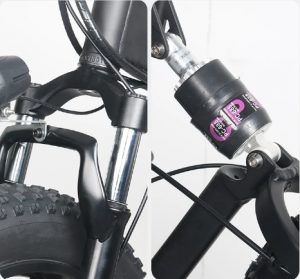 It supports 7-speed shifting, very easy to adjust to the power-saving mode, not easy to drop the chain, and it is very convenient to change different riding modes and speeds.
The tires of the product are anti-slip and waterproof design, which greatly improves the safety in rainy and snowy weather and ensures a good riding experience.
As a new era bike, how can it be missing the display. Its LCD display shows data clearly and can be easily operated during the ride.
In terms of range, the Mankeel MK011 is equipped with a 36V/10.4Ah battery and can ride up to 80km in pure electric mode, which is a full 20km more than its predecessor, the Mankeel MK010, allowing you to go off-road with ease.
Finally, the Mankeel MK011 is in stock at the European warehouse and can be delivered to various European countries in just 2-7 working days.
If you are interested, please click on our purchase link to experience it.