Mecool K6 DVB S2 – T2 – C TV Box
The new TV Box Mecool K6 is powered by the popular Huawei HiSilicon processor, running the new Android 7.0 operating system, and we should not forget to use voice to search and enter commands, as mentioned in the Software chapter. As far as memory is concerned, 2 GB RAM and 16 GB ROM are available.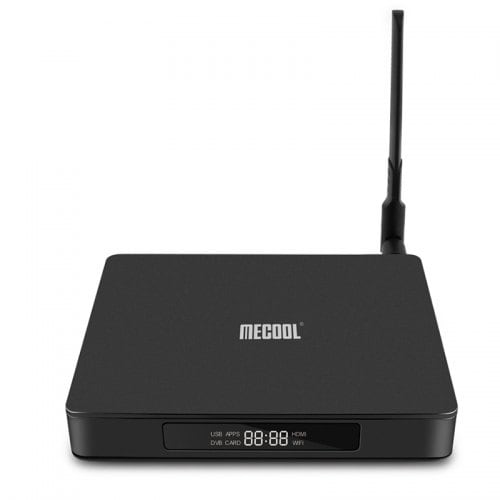 The Mecool K6 DVB S2-T2-C is enclosed in a small, compact plastic case, with the dimensions you could read in the specifications above. On the front panel we can see Dolby Audio, microphone and power button. In addition, there is an IR diode for remote control.
The Mecool K6 is equipped with the popular Huawei HiSilicon chipset, four Cortex-A53 cores up to 1.5 GHz. The graphics are then ARM Mali-450 MP2, which further complements 2 GB of RAM and 16 GB of ROM.Ethernet 10/100.
The speed of WiFi transmission is enough to display any online content, which will be welcomed by those who install the popular KODI with their favorite CZ / SK add-ons. However, if you prefer higher quality online content, the recommendation is of course wired internet connection, when I got up to about 95 Mbps.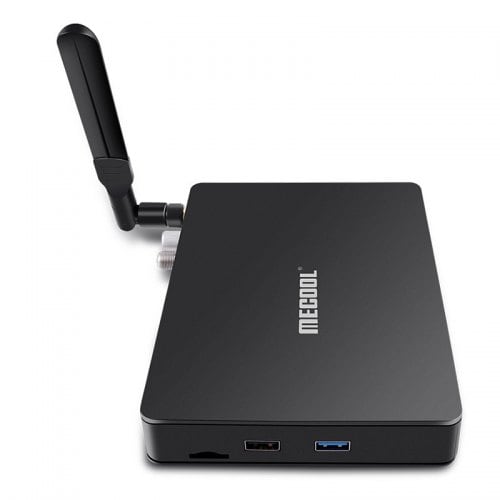 Also the temperature of the box was normal, there was no feeling that the box would overheat. In terms of performance, the Mali-450MP2 graphics processor built into the SoC Huawei HiSilicon allows you to play almost any format video file. It also supports up to 4k video at 60 frames per second, encoded with h.265 codec. HDR and 10-bit support is also available.
The application menu is available, as we have already written, on the desktop in the form of large tiles and the necessary minimum programs are installed from the start. A multimedia center for video, audio and photo playback, Google Play, YouTube, and a few others are the ones you can find here. Of course, everything else you miss, like Kodi, can be installed with the presence of Google Play.
Of course, a lot of the programs you're used to are incompatible with Android TV, so it seems that you might forget your Chrome browser. Of course, there is always a way, just a little more complicated. I'll describe it here. First you need to install ES File Explorer on tv box. Then download the apk apps on the PC (in my case it was Chrome and Antutu) and upload these apk packages to Google Drive. Then open ES File Explorer on the TV Box and connect to Google Drive via the Network tab. Voila, the installation files are available and you can install them cheerfully.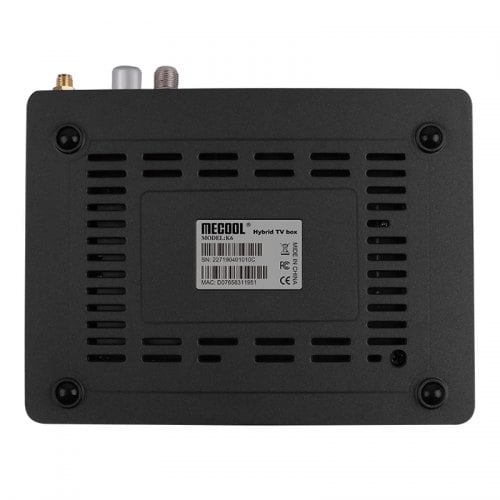 It is also worth mentioning the possibility of voice control, for example, say "What is the weather?". It was more complicated to have such a "Start of Kodi", but the fourth if, but it is possible that I just chuckle. Anyway, the toy is interesting, the question is how long you have fun.
CONCLUSION – The Mecool K6 DVB S2 – T2 – C TV Box is a budget TV box that came into my hand with the version of Android 7.0 and so can be expected some problems with non-tuning of some applications Updates should arrive for debugging, the question is how many manufacturers will release this model.