MECOOL KA2 NOW 4K HDR TV Box
Nowadays video calling, video conferencing, Zoom, etc. is very much in vogue and MECOOL has recognized the need and created the MECOOL KA2 NOW TV BOX, a standard Android TV okub with a built-in camera. The remote control also has separate Google Assistant, Google Duo and TikTok buttons, so a call or recording is just a press of a button. What's more, it can also be used as a Google Home and comes with Chromecast. The price is currently 109.99 USD.
It is a flat black box with a camera and a remote control. The camera has a physical cover so that when not in use, it can simply be turned inside out. You can put it on the base, but you can also mount it on a tripod with a standard 1/4″ screw thread.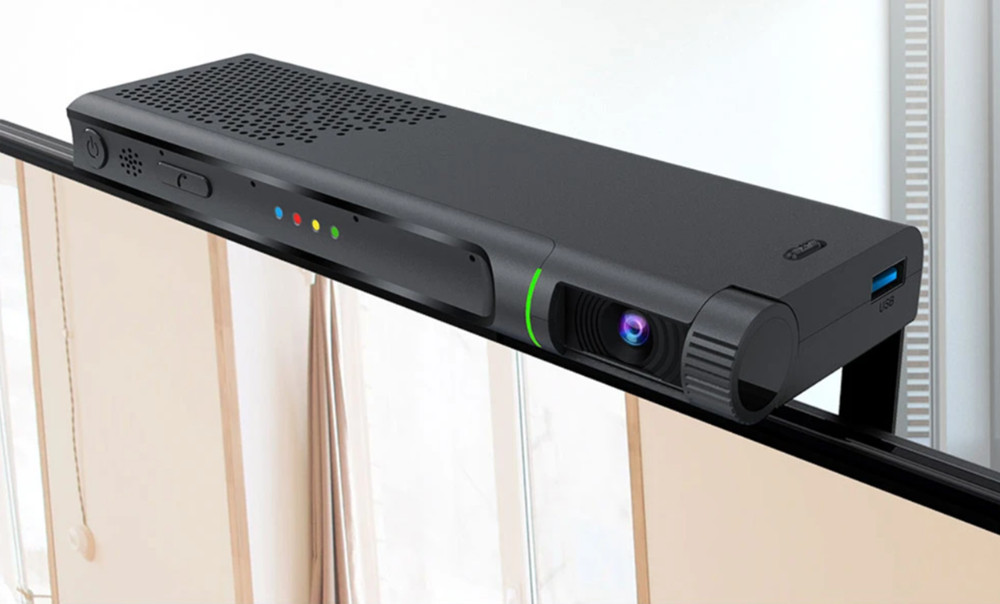 It has a built-in camera that can be used for video calls or even TikTok. The remote control also has a separate Google Assistant, Google Duo and TikTok button. Of course, it also has a microphone and can be used remotely, according to the manufacturer.
For privacy, the camera can be turned in when not in use and the microphone can be turned off with a physical button.
Use the remote to issue commands to Google Assistant. Google Home is included so you can connect it to your smart devices.
Mirroring a display to a TV or display via wifi is nothing new, for example any Android phone and smart TVs, media players, etc. Mirroring literally means mirroring, so what you see on your phone, you see on your TV or display.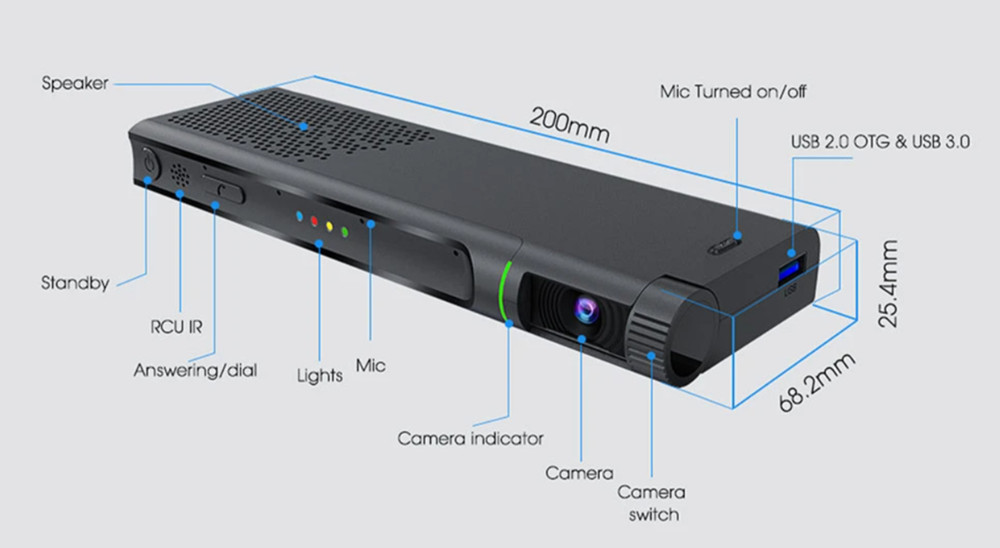 In contrast, Chromecast, while similar, is different because it streams content to your TV in the background. In other words, it doesn't stream the content you're watching, but content from a player or app, and the phone/other device remains usable.
Such an app could be any video player (e.g. VLC) or an app for a subscription streaming service (if supported).
This will also allow you to use apps that are not otherwise running, not supported on your TV, but have a Chromecast option.
It runs Android TV, which is essentially Android, only the interface is optimised for use on the TV, with a remote control, and is heavily subordinated to TV watching. That is, it pushes content from YouTube, Netflix, etc. right to your face as soon as you turn it on, and of course there's Kodi.