MEIZU LIVE Quad Unit Drivers Wired Dynamic Earphone
The Chinese manufacturer has launched a low-price high-end in-ear with the Meizu Live Quad Driver In-Ears. Moment .. low price at ~ 200 €? – I agree! Meizu wants to compete with in-ear headphones for 450 € – 900 €.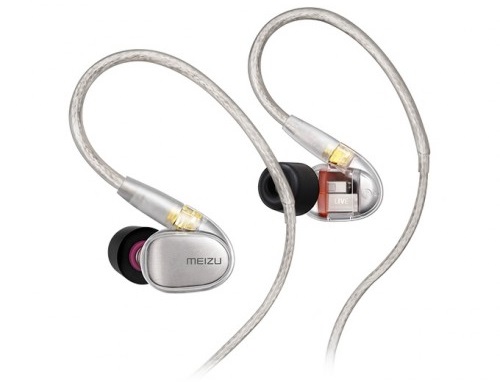 While we've only reported in-ears with dynamic drivers or hybrid drivers so far, the Meizu LIVE is an in-ear that works exclusively with balanced-armature drivers. These have many advantages compared to dynamic drivers, but also some disadvantages. We want to bring you closer to the conclusion once again.
Meizu LIVE Quad Driver In-Ear
The sumptuous scope of delivery of the headphones consists of a set with a total of four different pairs of earpads, three different foam-tip pairs, a waterproof case and a replaceable jack cable. There are also four differently sized Nozzles with which the frequency range can be individually adjusted.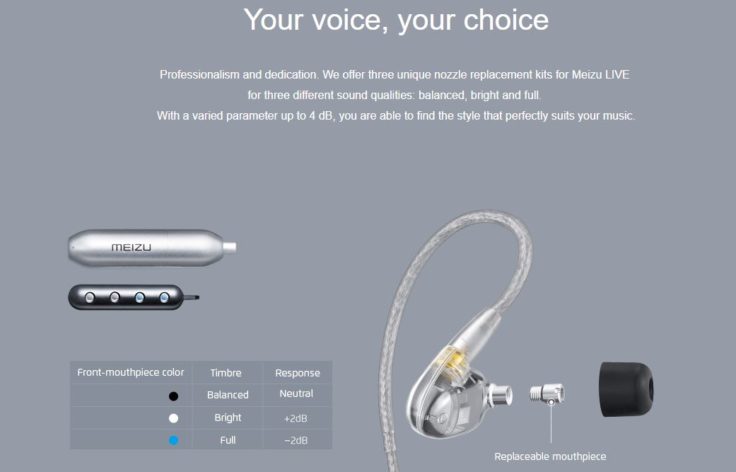 The in-ear consists of polycarbonate on the outside, which is transparent from the inside . I particularly like that the handsets are not firmly connected to the 1.2 meter long jack cable. These are only coupled with the listeners via MMCX plugs. The advantage here is obvious: in the event of a cable break, the jack cable can be easily replaced.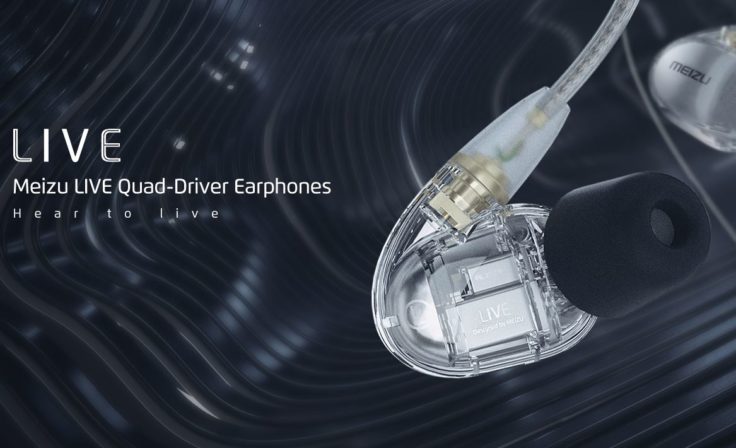 Inside the MEIZU Live four Balanced-Armature drivers were installed, which were each configured for the different frequency ranges. Thus, the in-ear is intended to cover a broad spectrum of frequencies and to deliver an optimal sound in the interplay of the individual drivers.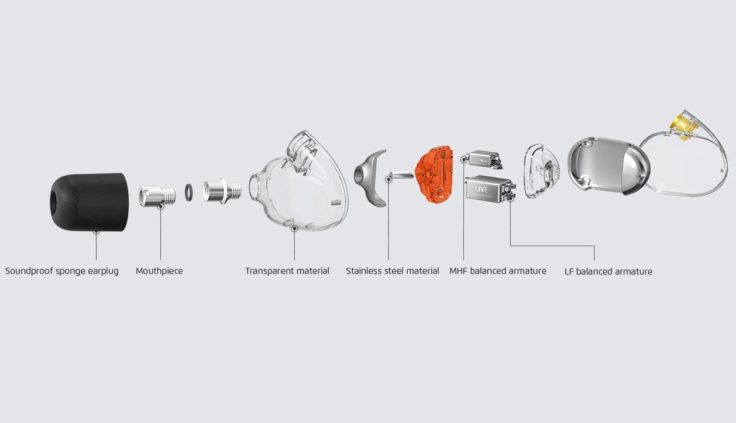 The supplied, 1.2 m long jack cable is equipped with a control element and microphone. Thus, the MEIZU Live In-Ear can also be used as a headset.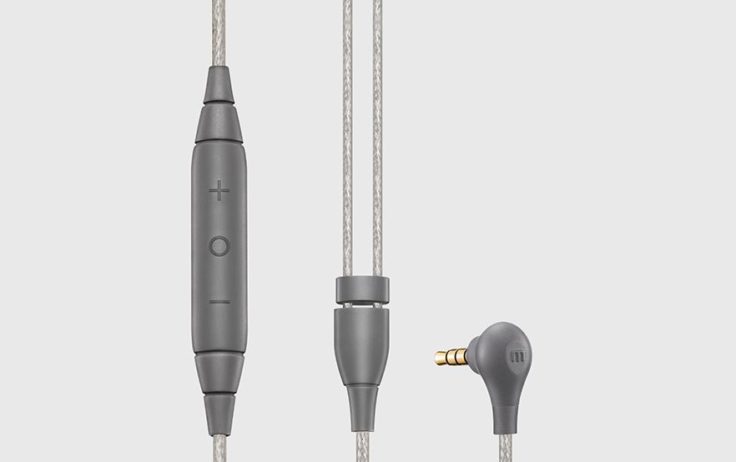 With this headphone MEIZU wants to compete for example the Shure SE846 (~ 920 €) or the Westone W40 (~ 440 €), which are also equipped with four Balanced-Armature drivers. From this point of view, the price of the MEIZU alternative seems much more attractive. If the MEIZU Live can actually produce a similar sound image. How this is done in practice remains to be seen.
In any case, such an expensive in-ear is only worthwhile if high-quality audio files are availabl. In-ears such as the Xiaomi Piston Pro 2 or the Mpow Judge are enough for the audio quality of established streaming services such as Spotify, Deezer or Apple Music.
Dynamic vs. Balanced-Armature driver
This type of driver ensures that, for example, in-ears like the Xiaomi Piston Fresh can be offered at a very reasonable price. These drivers are low in production compared to Balanced-Armature drivers. In addition, they are usually more robust and break less often. Even a sonic advantage can claim the dynamic drivers for themselves – they usually have more powerful bass frequencies. Therefore, most in-ears from China are also more likely to struggle with high and mid-tones, but usually produce a solid bass.
However, the disadvantages of dynamic drivers are not to be despised. Their sound is audible and detailed and not so clear, especially in the high and mid-range frequencies. In addition, the drivers are larger and thus heavier.
Balanced-Armature driver
The sound of Balanced-Armature drivers is more detailed, smaller, lighter and uses less energy. In addition, they transmit the sound with less inertia, which makes their sound more precise.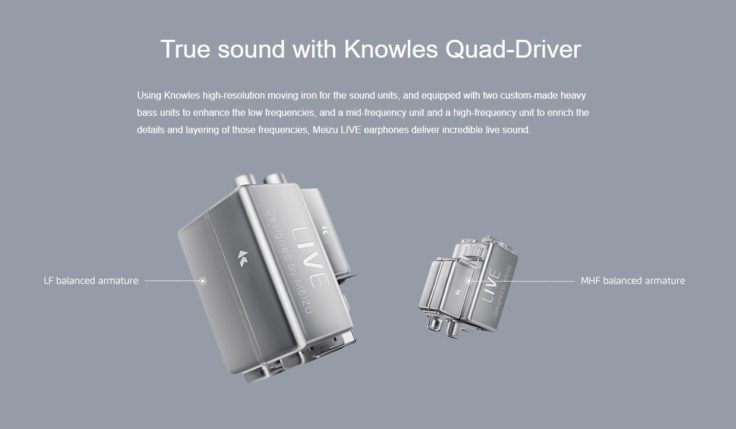 However, this type of driver is significantly more expensive in production, which is why they are usually found only in high-priced in-ears. In addition, several BA drivers are needed to service all frequency ranges. Overall, compared to dynamic drivers, they have difficulty developing powerful low-frequency basses.
In conclusion, it can be said that solid dynamic drivers are the better all-rounder. However, if several BA drivers are used together and tuned to different frequency ranges, significantly better sound results can be achieved.