MeLe PCG63 APL4 Fanless Mini PC
The MeLE brand has been accustoming us to offering fanless mini machines for years and its latest productions in Kaby Lake already offered this option. But the MeLE PCG63-APL4 features a Celeron Gemini Lake and a brand new design.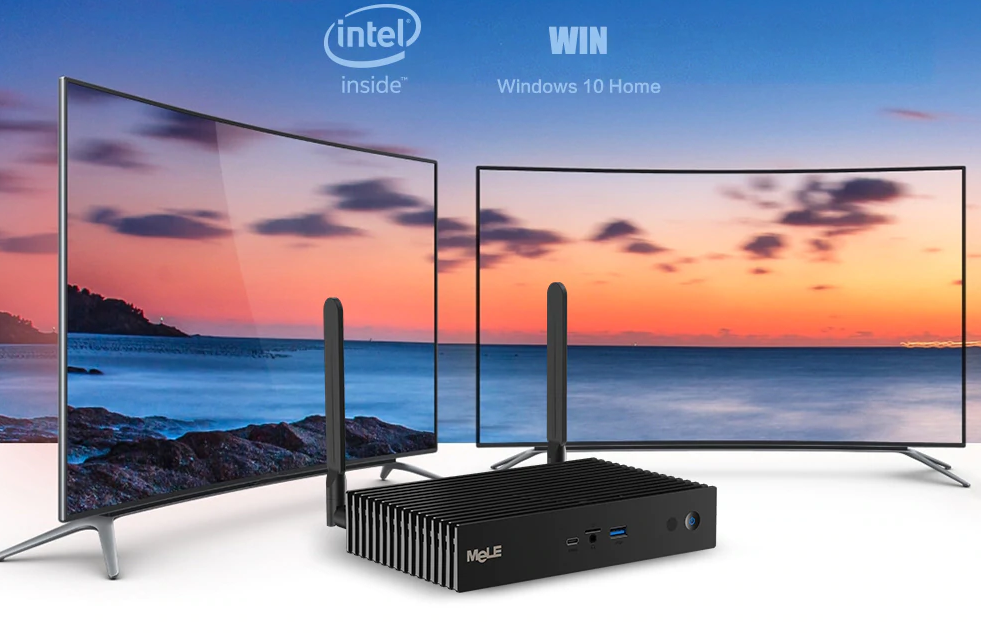 The arrival of the Celeron Gemini Lake chips and their low TDP seems to give manufacturers wings in terms of fanless. This is excellent news as it is one of the most interesting points in the evolution of systems in recent years. When you say fanless, you mean no noise if you use SSD storage. And using a compact and inaudible device of faith is truly an unparalleled comfort.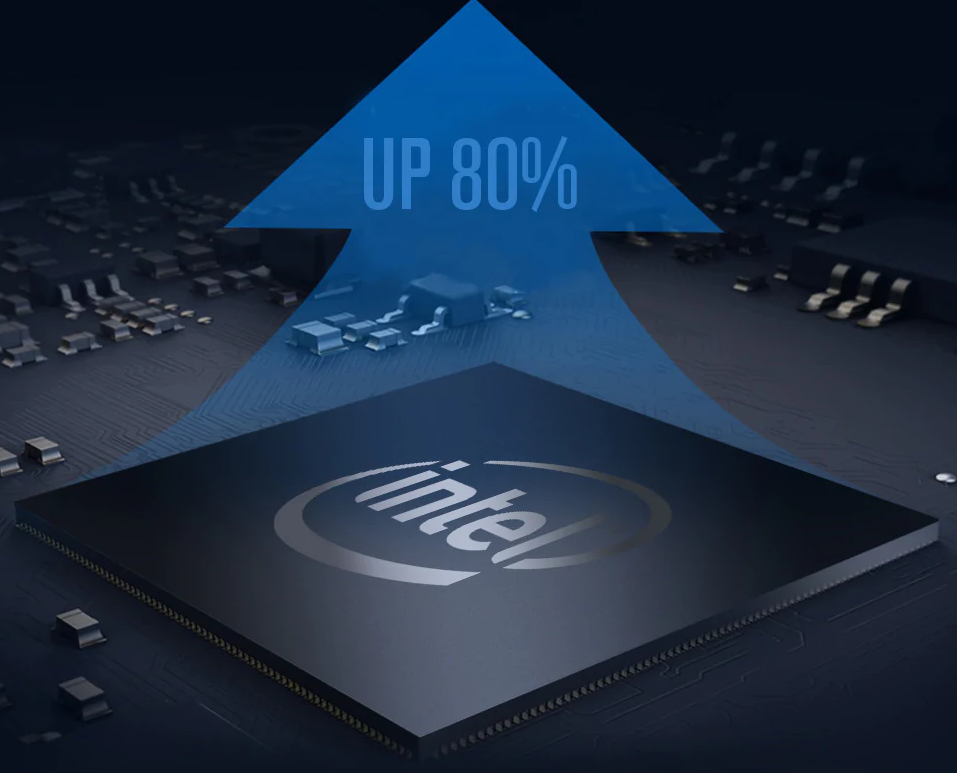 The MeLE PCG63-APL4 clearly shows its cooling system. On the upper part of the MiniPC, there is a huge aluminum heatsink that looks like the base of those used in conventional PCs to cool processors. The fins increase the surface area in contact with the air and offer the machine a completely classic convection operation.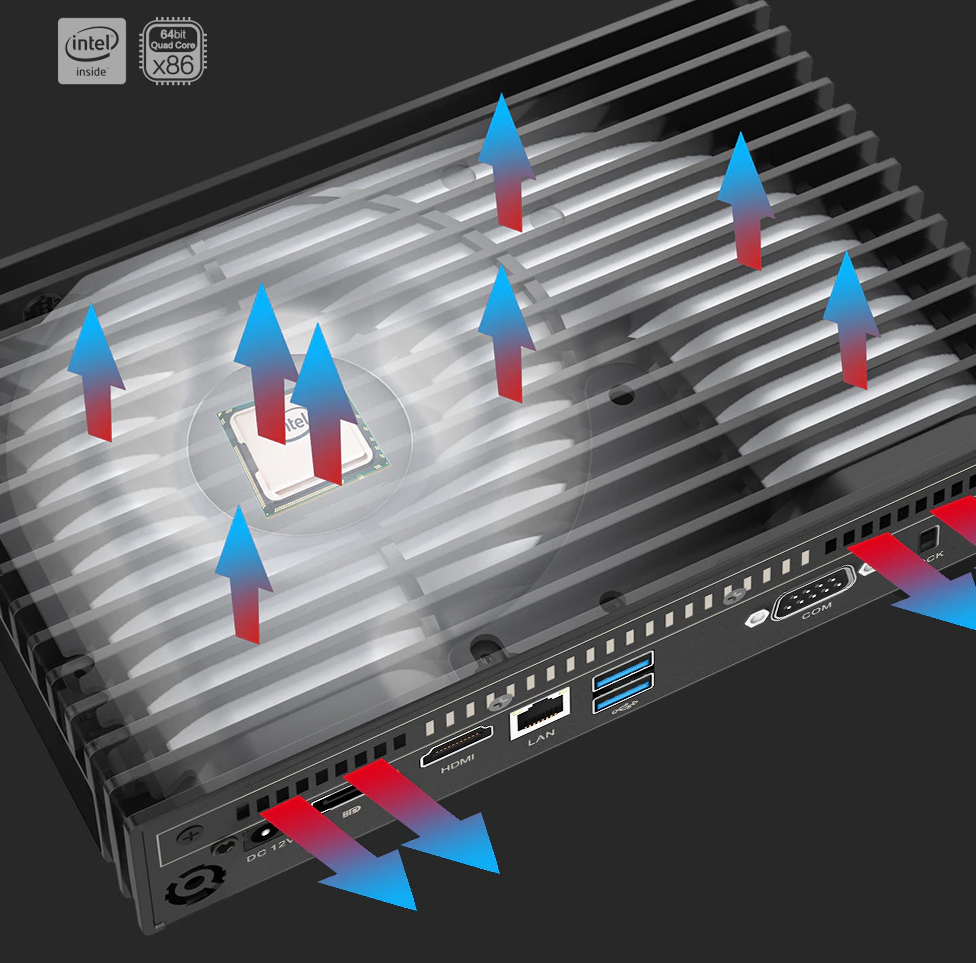 Available in three configurations, the MeLE PCG63-APL4 will feature Intel Celeron J4005, Celeron J4105 or Pentium "Silver" J5005 chips, all with a 10 watt TDP.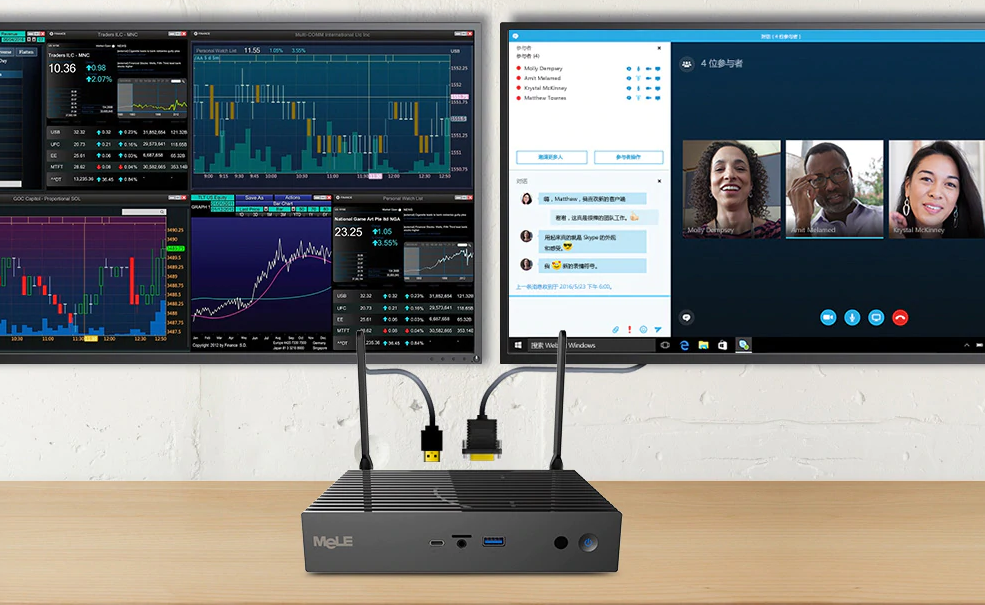 MeLE will offer up to 8 GB of DDR4 RAM and includes three storage options: a 32 GB eMMC by default1, an SSD in M.2 2240 or 2280 format and a 2.5″ SATA III slot. This will allow us to build a solution based on several systems or separate systems and applications. It is also a good "recycling" solution for storage units that you want to upgrade to another workstation.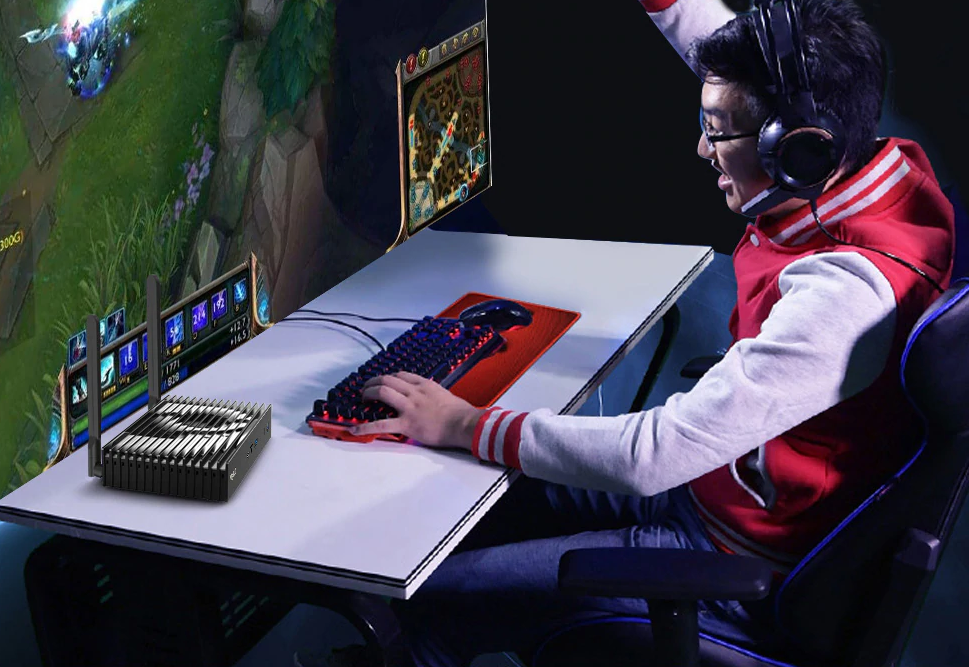 In addition, the machine offers an SDXC card reader to extend the memory or to read data. An 802.11AC Wifi is included, along with a Bluetooth 4.2 and a Gigabit Ethernet port. The rest of the connectivity includes an HDMI 2.0 video output as well as a VGA port, a 3.5 mm audio jack for headphones/microphone. Four Type-A USB ports are available, one in USB 2.0 and three in USB 3.0. A USB 3.1 type-C completes the device. The MeLE PCG63-APL4 will be available in Windows 10 or Ubuntu.