MXQ G12 Android 8.1 TV Box
China's famous electronic mall Gearbest has launched a new TV box called MXQ G12, Which runs on the new single-chip Amlogic S905X2, and the Android 8.1 operating system. The new device is ​​made in a compact plastic case with neon illumination along the contour, which on the front panel resembles the headlights of a futuristic car.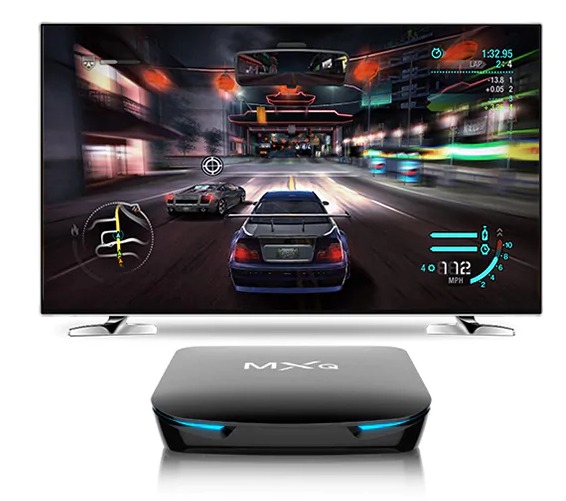 The MXQ G12 has a fairly productive and functional system based on the Amlogic S905X2 processor – it is an updated SoC S905X with a new production processor and a dual-core Dvalin GPU graphics processor. 4 GB of DDR4 memory (RAM) and 32 GB of storage (ROM) are associated with the processor.
The MXQ G12 has a really special look and strong hardware, so it's a 4K media player (TV BOX) with Android 8.1. Of course, this is not just a media player, but also an Android-based mini-computer with a mouse or keyboard with a Bluetooth connection.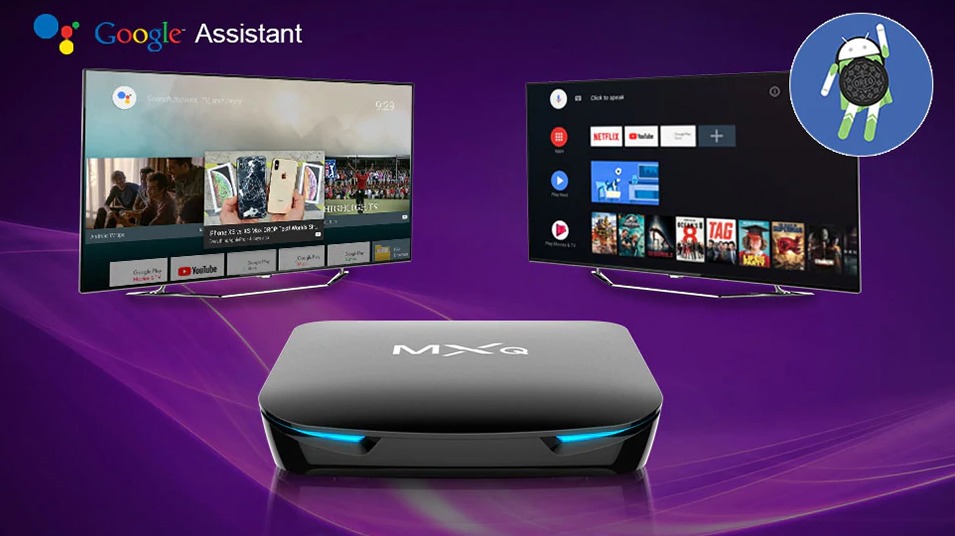 With Android, of course, you can install apps and have Google Play installed. As a matter of fact, it can be used as an Android-based computer, since everything is available on an average machine: Browser, Facebook, Youtube, games, office applications, email, Gmail, and anything that can be installed on Play. Of course, in some applications, there may be compatibility problems, since it is specifically designed for mobile environments.