MINGDA D3 320 x 310 x 400mm Quickly Assemble DIY 3D Printer
With the WiFi function you can connect the MINGDA D3 by phone to control the working status of the 3D printer at any time. Equipped with LED lights to illuminate the platform, you can check the printing process, and see the printing effect at night.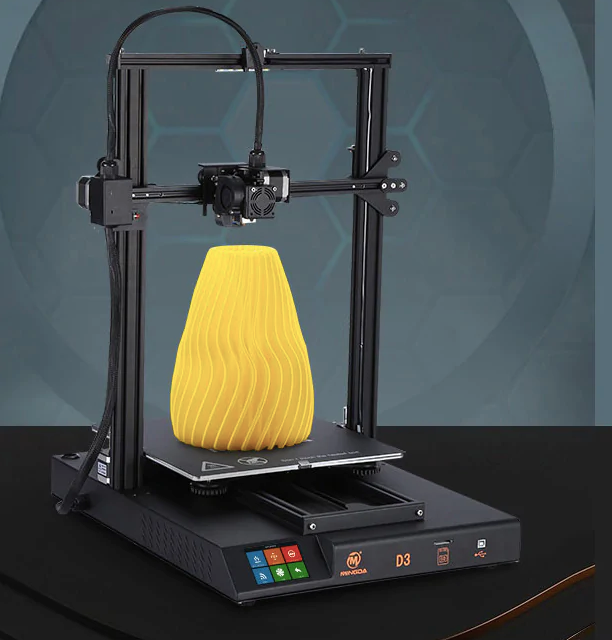 Internationally renowned power supply Automatic adaptation regulator High-quality power supply, mature technology, stable power supply,safe and secure 360W wide voltage power supply automatic switching under 110-220V, easy operation.
Independent research and development of the motherboard stable performance, high precision. The motherboard is independently developed and upgraded by MINGDA D3. The four-layer PCB board uses solid-state capacitor filtering to increase ESD static protection, and the performance is more stable TMC ultra-quiet drive, 256 subdivision printing is more elaborate.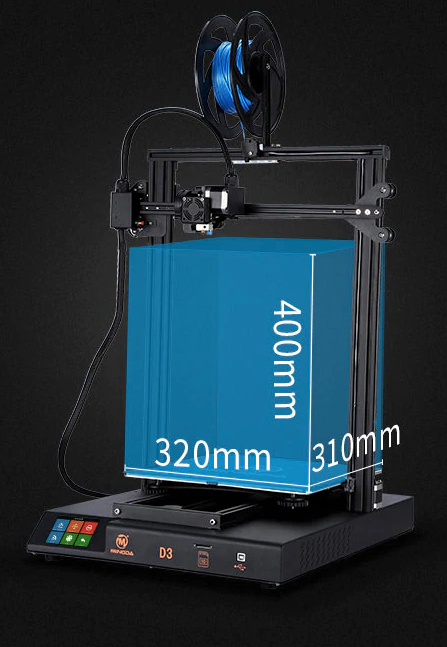 Smart DIY Two-steps to install quickly Simplified installation steps, only four screws and racks,and standardized wire, even for the new beginner can install the 3D printer quickly.