MINISFORUM S40 Intel Celeron N4000 4G DDR4 64G eMMC Mini PC
It's been a long time since we've seen a mini-PC in stick format, and today we found the small MINISFORUM S40. This is a very interesting format for some uses and more if like this it has a dual video output, HDMI + DisplayPort, with the ability to get 4K@60fps resolutions, something rare and that makes it very attractive for example for digital signage.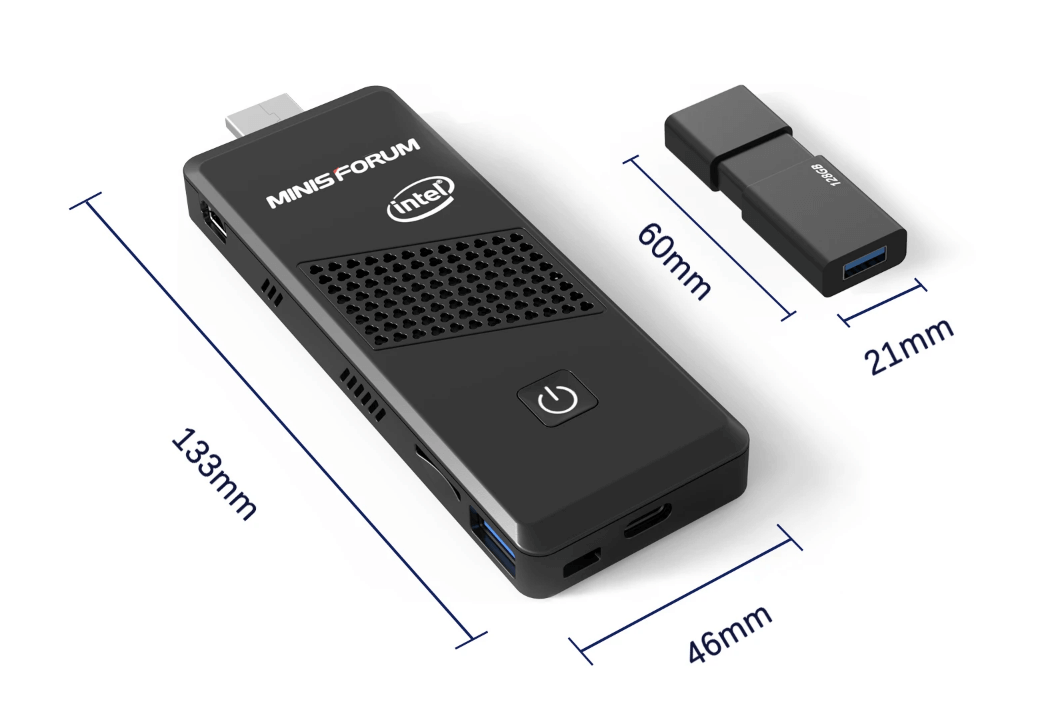 The MINISFORUM S40 includes a Celeron N4000 processor with 4/64GB a basic configuration but can move Windows 10 Pro with office programs and multimedia players if we do not need much power. We also note that the small box is well grilled and that inside to facilitate cooling we see a small fan and a heatsink.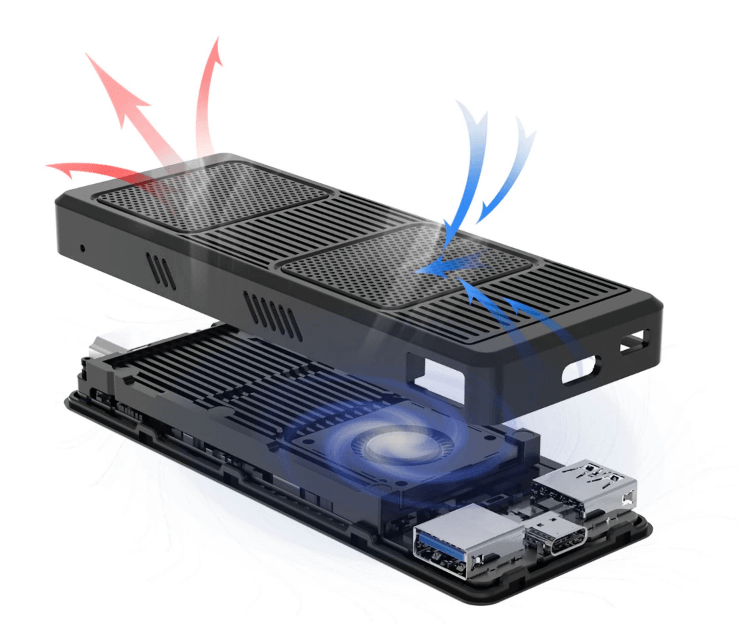 The miniPC MINISFORUM S40 includes a dual-core Intel Celeron N4000 processor with a consumption of only 6W TPD and x86 cores capable of reaching 2.60Ghz in turbo mode and includes an Intel HD Graphics 600 GPU with 12EU and a maximum speed of 650 Mhz which is capable of playing 4K@60fps video. In board we have 4GB of LPDDR4 RAM and 64GB of eMMc storage memory that we can expand thanks to the microSD card reader included.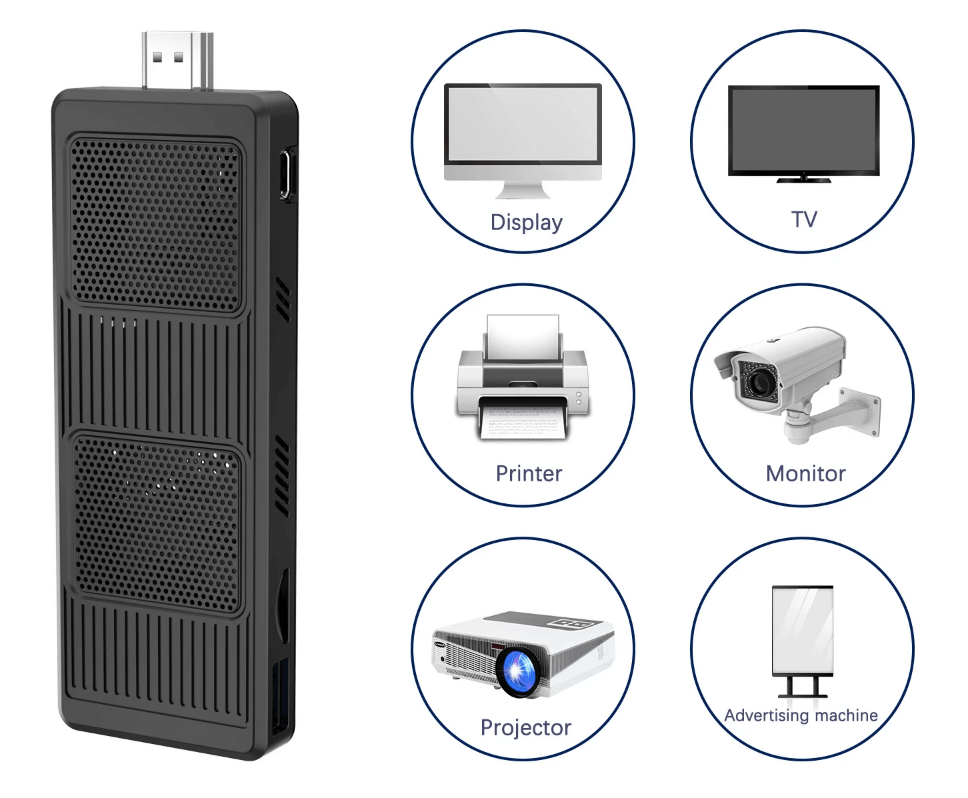 At the level of wireless connectivity despite its size we have good options as we have Bluetooth 5.0 connectivity and Dual Band WiFi aC. At the level of connectors has a USB 3.0 port, a USB 2.0, exclusive port for power and video outputs HDMI 2.0 and mini DisplayPort. It also includes a Kensington Lock security anchor and as operating system we have Windows 10 PRO. Note that among the included accessories we have an HDMI to DisplayPort adapter.