MINISFORUM TL50 is the latest mini PC with Tiger Lake Core i5 is now crowdfunding
MINISFORUM is now crowdfunding its latest mini PC model, the TL50, on Makuake. We have reviewed MINISFORUM's mini-PCs several times on WintaB, and have highly praised them for their compact size, ease of use, and excellent maintainability. Also, this is a common practice among Chinese manufacturers, but many of their models have slightly older CPU model numbers to reduce the price.
However, the TL50 introduced here is equipped with Tiger Lake (11th generation Core) CPU and Thunderbolt 4 port, making it the latest in specifications.
Here's a comparison of scores from CINEBENCH R23 (a benchmark test that measures CPU performance) from Makuake. In our experience, the multi-core scores in this table may be a little too high, but we agree that the 11th generation Core is much more powerful than the 10th generation.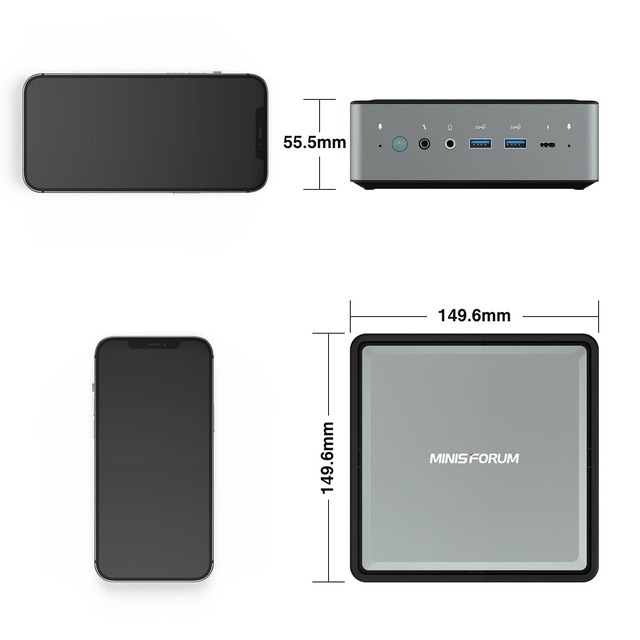 The RAM is 12GB, but unlike previous MINISFORUM products, it is "on-board" (directly attached to the motherboard), so it is best to assume that DIY replacement or expansion is not possible. In addition to the standard 512GB SSD, there are two free 2.5″ SATA drive bays where you can add SSDs or HDDs, and on Makuake there was a variant model with a 1TB HDD added using one of the two free bays.
There are ports on the front (top image) and back (bottom image). On the front, the port labeled "①" is Thunderbolt 4. I don't know how many people will be able to put this into action, but with Thunderbolt 4, it is possible to connect a GPU box (eGPU).
Including Thunderbolt 4, there are a total of seven USB ports, so I think there is plenty of room for a mouse, keyboard, webcam, speakers, etc.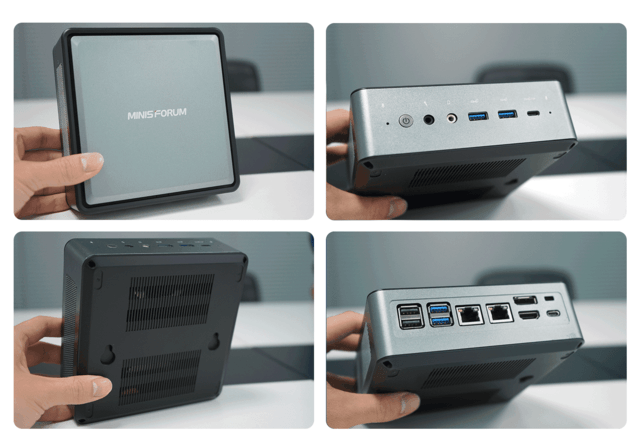 There's also what looks like a USB Type-C port on the right side of the back, but it's only for power supply (this product doesn't have a battery, so power connection is required).
There was also an image of the bundled items: the MINISFORUM mini PC can be installed behind a display (only for displays that support the VESA standard), and it comes with mounting brackets like this. Also, the enclosure is easy to open, and even those who don't have much PC knowledge will have no problem adding SSD or HDD.
This is a technique often seen in crowdfunding, where when the number of purchasers (supporters) exceeds the goal, a "stretch goal" is set with an even higher goal that benefits all purchasers if it is achieved. At the time of writing this article, the number of purchasers was 40, so the "2-year warranty" has already been decided; if the number of purchasers surpasses 50, the OS will be upgraded to the Pro version, if the number of purchasers reaches 100, the SSD will be made by Kingston, and so on.
I'm hoping to clear 250 users and get Wi-Fi 6….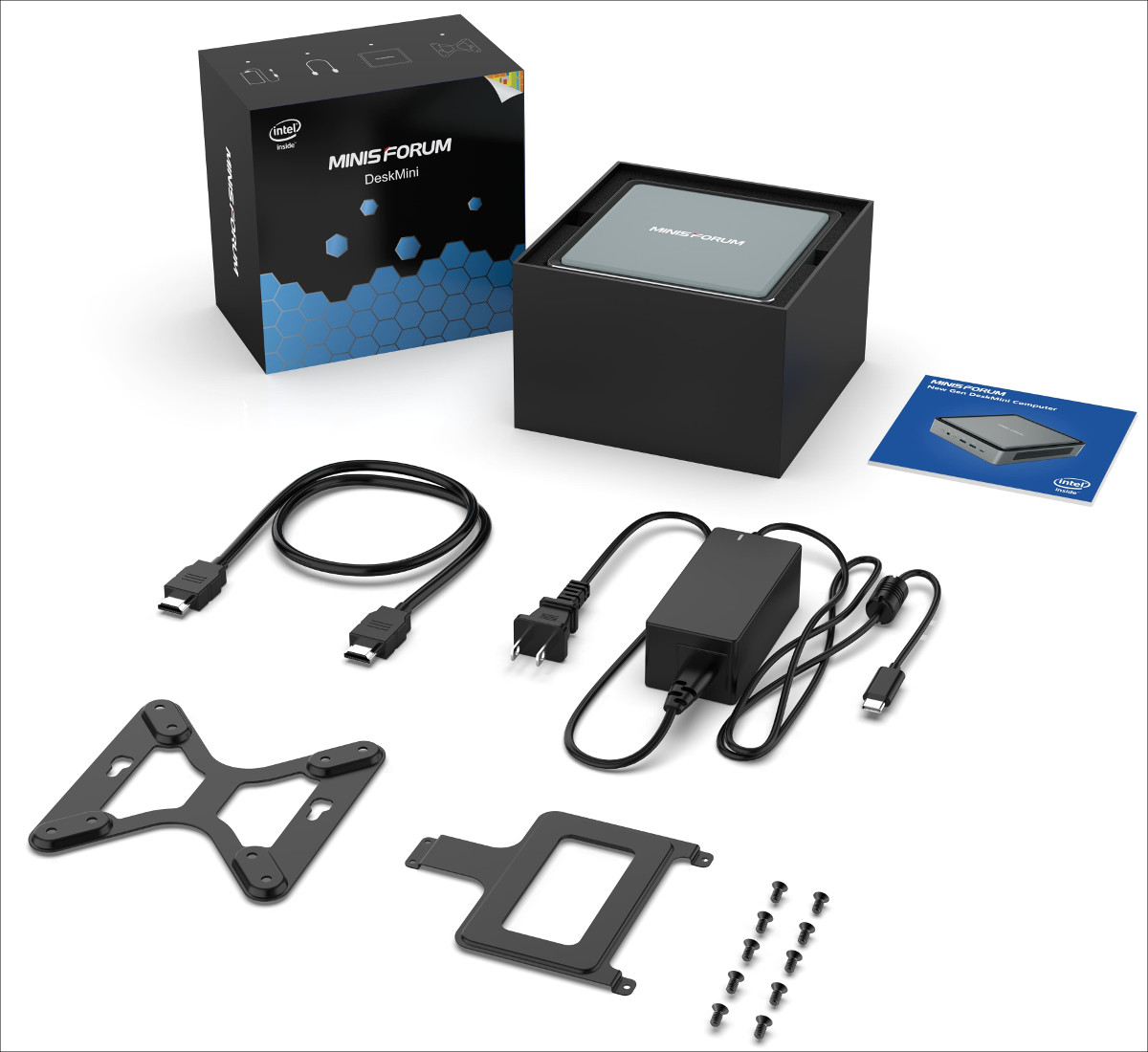 The MINISFORUM TL50 is currently being crowdfunded on Makuake, and as of April 30, the minimum price (support amount) is 71,000 yen including tax for the 12GB/512GB model, and 76,000 yen including tax for the 12GB/512GB+1TB HDD model.
MINISFORUM products are not the "super cheap" products seen in Chinese PCs, but as I have mentioned, they are easy to maintain and reliable, and I have the impression that they are easy to purchase. Incidentally, several of our writers, including myself, use MINISFORUM mini-PCs as our main machines.
MINISFORUM's mini-PCs have always been reliable, but the new TL50 has the latest specs, and the lack of I/O ports that bothered me in the previous model has been resolved.