Minisforum X300 Mini PC With AMD Ryzen 5 PRO 3400GE CPU
The market for NUC-type mini PCs is booming now that teleworking is the order of the day, and now a new competitor has arrived who is already being touted as a "NUC killer". It is the Mini-PC Minisforum EliteMini X300, equipped with an AMD Ryzen™ 5 3400GE processor with an amazing power.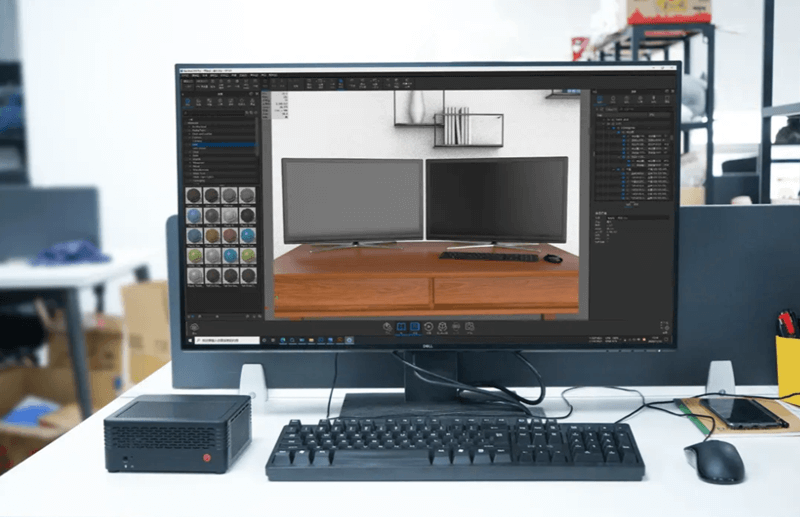 With the arrival of the latest generation of AMD APUs, the mini PC market is changing a lot. As the inventors of this format, the NUC mini PCs were only taken by Intel processors, but in recent times we are seeing many models equipped with AMD Ryzen processor that exceed -widely in some cases- the usual power of the NUC and maintain their functionality and their form factor.
As we mentioned before, this mini PC uses an AMD Ryzen™ 5 3400GE APU, which includes a 4 Cores 8 Threads CPU with a base speed of 3.3 GHz and 4.0 GHz Turbo, as well as an 8-core Vega 8 GPU at 1200 MHz.
It is interesting to know that this chip has a TDP of 35 watts, but the Minisforum X300 integrates a 45 watts cooling solution, which allows the equipment to maintain a good temperature level emitting only 30 dBA of maximum noise. It can be seen that the equipment has ventilation grids on three of its sides for better cooling.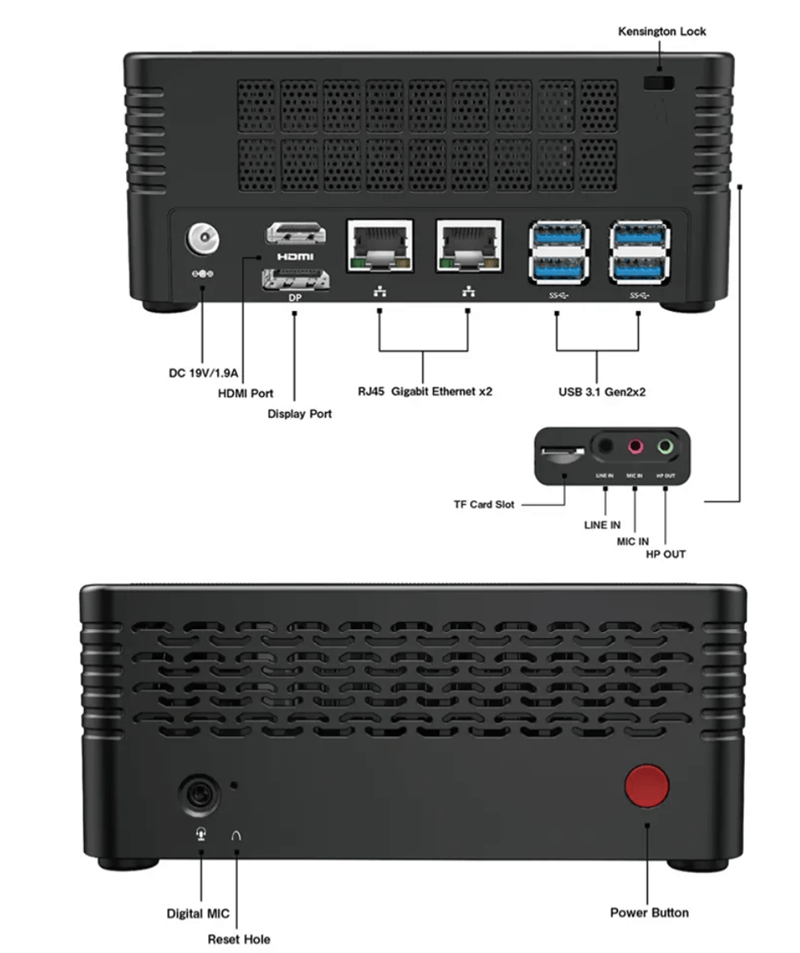 Although the manufacturer has not specified its dimensions, it is clear that this device is NUC format, and in fact has VESA anchor to mount it on the back of a monitor. As you can see in the pictures above, the device has one USB-C port, four USB 3.0 (one 3.1), mini audio jack, DisplayPort 1.2 and HDMI 2.0 video outputs and two RJ-45 network connectors.
Inside we find two SO-DIMM sockets DDR4 at 2400 MHz to install up to 32 GB of RAM, as well as a socket M.2 2280 for SSDs with SATA interface (it's a pity that it is not PCIe NVMe).
There is also room to install a 2.5 inch SSD and SATA interface, and it includes an Intel AX200 WiFi + Bluetooth 5.0 combo module. The Minisforum X300 is obviously a barebone that comes without RAM memory or storage, so as we always say watch out for this if you decide to buy it because it is not a complete PC as such.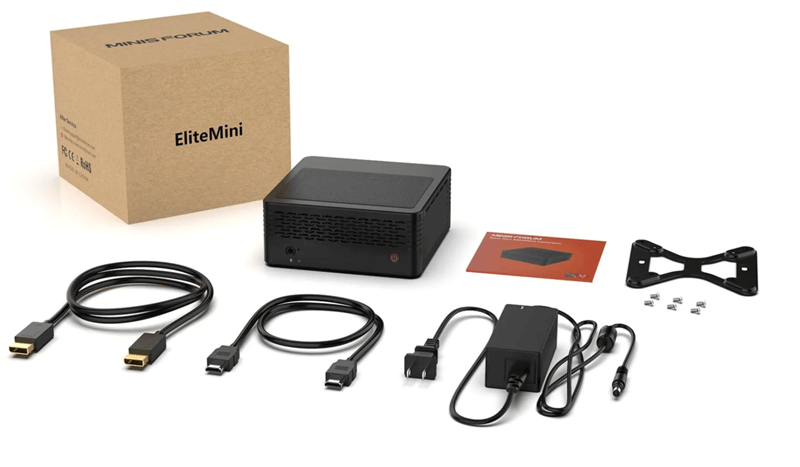 As we said, the manufacturer has not specified the dimensions of the product, but in the marketing material they say it fits in the palm of the hand. The case, which appears to be made of aluminum in combination with black plastic, has generous grids on three sides, and highlights the fact that the top of the case can be removed by simply pressing on the sides so that we can access the internal hardware without the need for a screwdriver.
As you can guess, this mini PC has a lot of ballots to become a real NUC killer, although of course it will depend on the price at which they put it on sale, since the manufacturer has not specified it yet.
Similarly, the manufacturer has not yet specified the launch date of this mini PC, but they have indicated that they will launch a campaign at Indiegogo and if you subscribe to their newsletter you will get a 25% discount on the price once the launch takes place.