MOTOSPEED CK62 Wired Bluetooth Mechanical Keyboard with RGB Backlight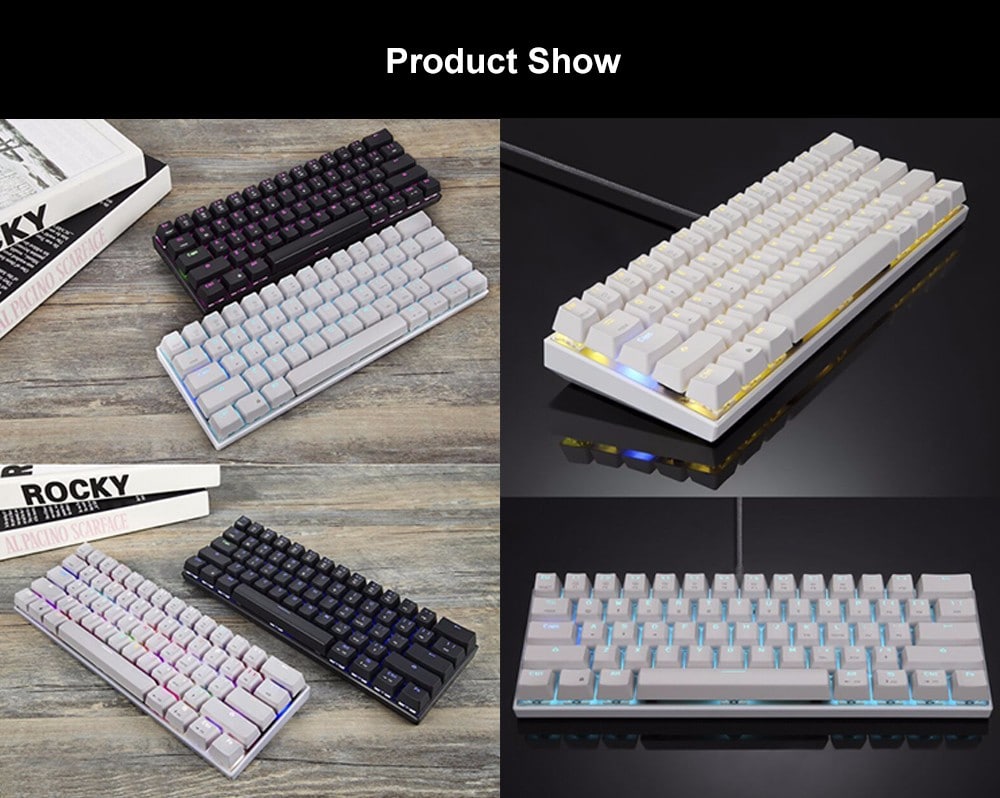 Bluetooth / Wired Dual Mode
Bluetooth mode of MOTOSPEED CK62 makes it a perfect choice for business travel and outdoor entertainment. Besides, the detachable cable ensures its using freer.
Hello to all those who want to buy a mechanical keyboard, but there is no money for it. I want to tell you about probably the best mechanic in the Chinese market today – Motospeed CK62, the title of the debility, I know, but Motospeed is something like a brand of Corsair among us, only among the Chinese. So, Klava has an excellent external, build quality. The construction of the skeleton, which is now used by everyone who cares.
Perfectly customizable back-lighting through the software, of course up to the level of the keyboards Corsair does not hold out, but the price is 4-5 times lower, and compared to other Chinese clavs of this keyboard, just god-like features for highlighting. The keyboard itself has a standard layout, Russian is understandable, but it's not a problem if you do not own a blind input, a week of habit and will still be on the layout. Switches here OTM (Outemu) blue, there is also a model with black switches, but you'll find her. It's clear, Chery's analogies and all that.
But from myself I will say, click cool and very, very loud and sonorous. Who does not like looking for a model with black switches. But they do not have problems with the longevity of recalling the users of these switches, and in a year they are OK with them! The stand is the business of everyone who likes it, who does not like it does not take it off. For ergonomics, this is not a stand for Corsair.
The very metal plate (base) is 3 mm thick, and that's enough, with the lower part of the keyboard connected very tightly, from which half of the noise from the keyboard is transmitted to the table, and the keyboard sounds even louder, though if you do not use supports with no rubber bands the noise becomes noticeably quieter! The very keyboard is on thick rubber legs, the rubber is dense and they are glued perfectly, for 9 months of use, they did not even begin to wear out. Well, summing up it is possible to tell about klava the following-excellent keyboard for the money, here it is real.
I bought it myself, and I did not regret it, everyone did not regret it, and I advise it to you! Thank you for reading.