Xiaomi Ninebot F30 Folding Electric Scooter
The initial phase of the Ninebot F30 was launched in March 2021. An e-scooter vehicle with elastic 10-inch tires. It has larger wheels than the 9 inches of the E25 model.
The wheels are more elastic and durable. While absorbing shocks and anti-slip. For tire pressure from Ninebot KickScooter F30 and Ninebot KickScooter F40 using 45psi.
The difference from the Ninebot KickScooter F30 series is made with a complete frame frame. Integrated components in the steering tube. So there are no visible parts outside the bicycle frame. And the bottom of the e-scooter is cleaner for a footrest.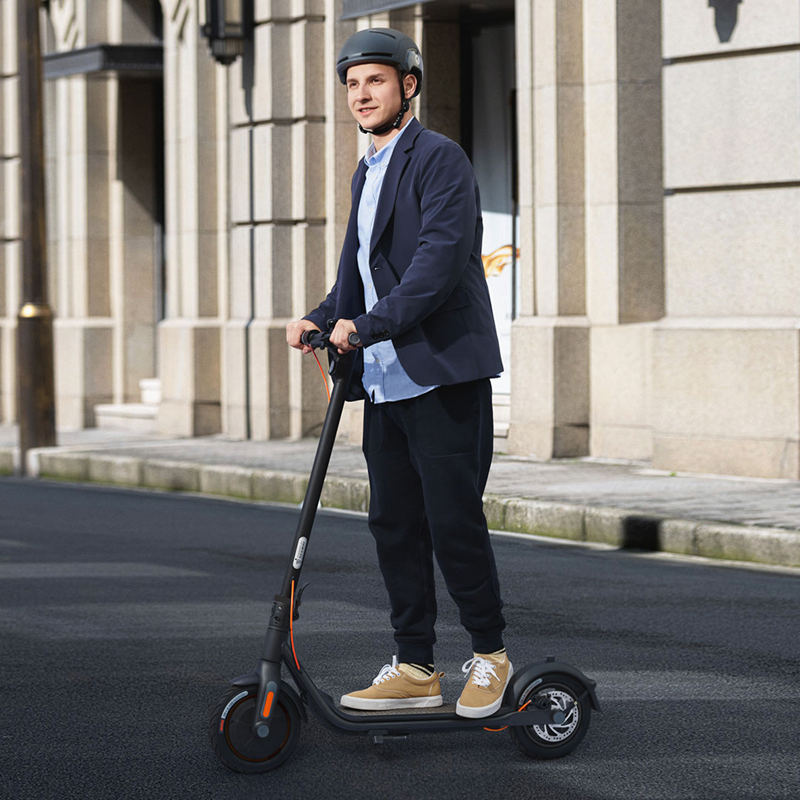 On the chassis, there are colorful lights with 9 blinking effects. Light settings can be controlled via the application. The smallest model Ninebot KickScooter F30 weighs 14kg, it is light enough to lift with one hand.
The power of the Ninebot KickScooter F30 motor has a peak power of 700W, and a maximum speed of 30km per hour. Battery life means that the e-scooter F30 can go up to 30km, of course, adapted to the terrain and the weight of the rider.
The Ninebot KickScooter F30 and Ninebot KickScooter F40 models provide greater mileage and battery power. The Ninebot KickScooter F30 can cover a distance of 30km and the Ninebot KickScooter F40 can cover a distance of 40km, with better road angles than the Ninebot KickScooter F25. The biggest power in the F40 model, with a battery capacity of 10Ah, and a motor power of 350W.