Xiaomi Ninebot Nano 2-wheel Balancing Scooter With intelligent voice
On May 12, Xiaomi Ecological Chain Company released a new toy for children: Ninebot Nano Balancing Scooter, which costs 1399 yuan and is specially made for children.
Ninebot Nano is specially designed for children and adopts ergonomic considerations for children. The leg control lever is only 39cm high, 10.3 Kg ultra-light weight, high-strength integrated body design, light and firm. The 16 million color wheel hub halo lamp has its own special lighting effects.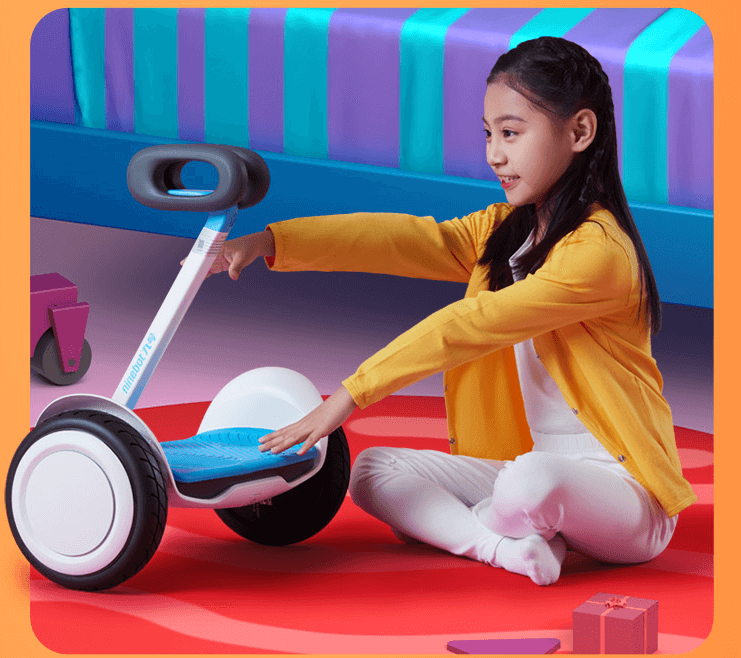 Ninebot Nano claims to be a talking intelligent children's balancing car, equipped with Ninebot intelligent voice system, which supports voice teaching and riding voice reminding.
Its built-in high-precision sensor, coupled with the new Smart Sense algorithm, can accurately sense every movement of the child and actively identify the riding state. When the child is speeding, reversing, or having low power, Nano will send out voice reminders in time to guide the child to ride safely.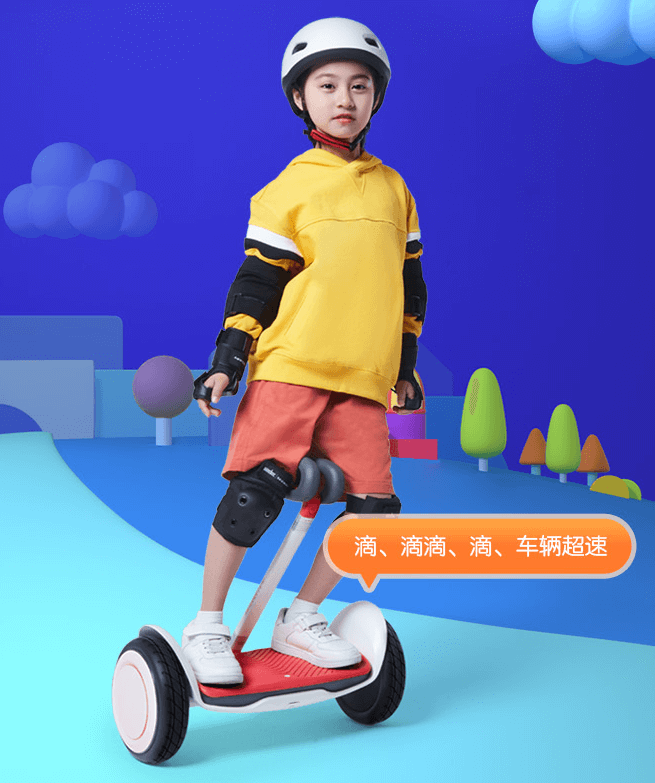 In terms of performance, the total power of the two motors can reach 600W, the speed can be adjusted at 4-14km/h, and the two motors have 15 climbing ability.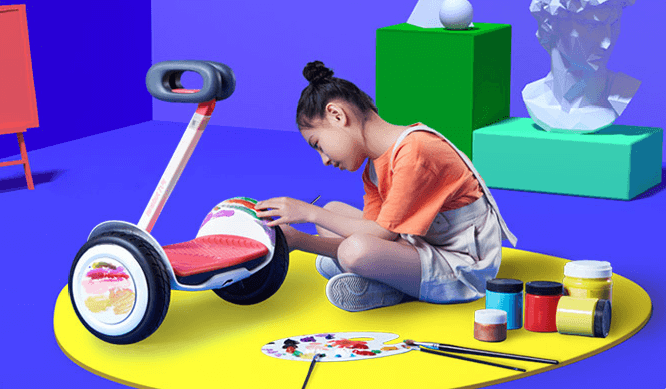 In terms of endurance, it has a built-in 18650 battery pack, with a typical endurance of 13km. The new sealing glue pouring process makes it safer to be waterproof and shockproof. The dustproof and waterproof grade of the whole vehicle reaches IP54.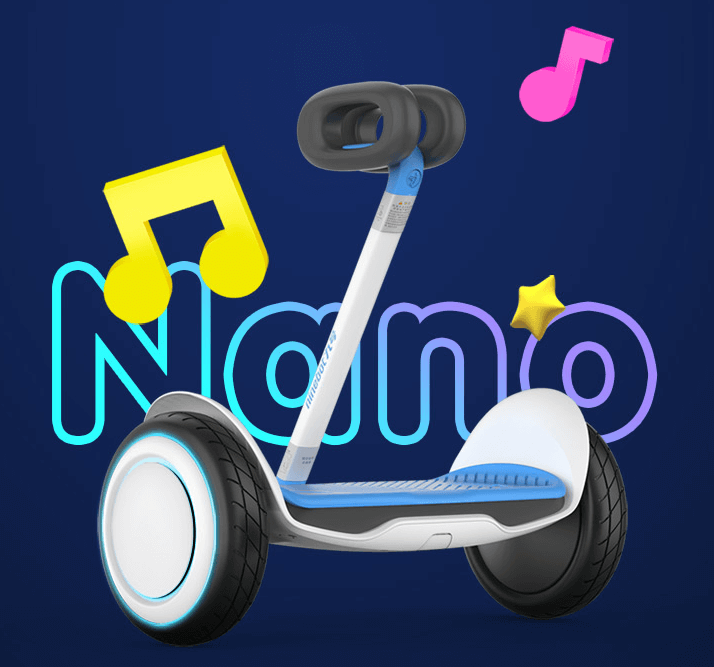 Ninebot Nano Balancing Scooter also uses high-elasticity PU solid tires, which do not need inflation and do not burst. Tread diamond pattern anti-skid design, grasp dungeon, riding steadily.