OUKITEL WP7 Triple Camera Rugged Phone With Powerful CPU Helio P90
Most outdoor smartphones are camera-technically somewhat weak on the chest, so the OUKITEL WP6 and WP7 focus on photography. While the regular version comes with a triple camera with an ultra-widefield sensor, the WP7 has a strongger CPU. The housing is designed according to IP68, IP69K and MIL-STD-810G, which promises particularly good protection. A 6.53 inch display (Full HD+), the Helio P90 chipset and a 8000 mAh battery are also included.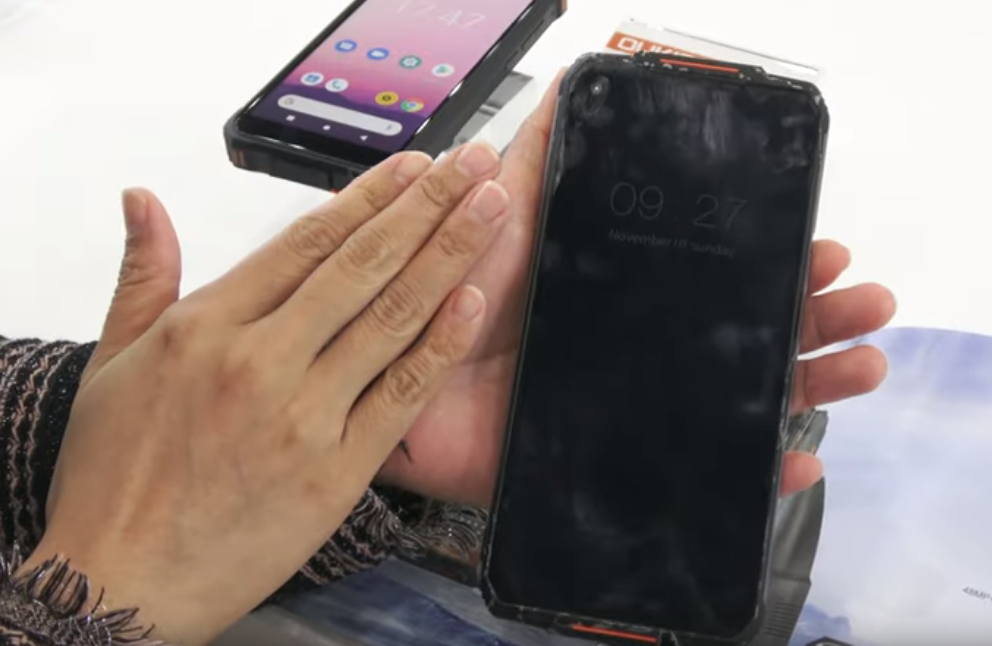 We haven't collected AnTuTu scores on the actual OUKITEL WP7 yet, so let's check the reference benchmark for "Helio P90".
Helio P90 (reference): 160,000 total score, 35,000 game performance (GPU)
If you take your smartphone with you on hikes, mountain climbs or bicycle tours, you want it to be well protected. The WP series from the Chinese Oukitel brand can withstand falls from a height of up to 1.5 m, can withstand water depths of up to 1.5 m for 30 minutes, is equipped to withstand water pressure at a maximum of 80 to 100 bar and is sealed against the ingress of dust from all angles. The 8000 mAh battery is designed to provide a standby time of 35 days at best. Special moments of personal adventure can be captured with a 48-megapixel camera from Sony.
The appearance of WP7 with a tough taste has a great impact! Furthermore, it has the durability not to betray it!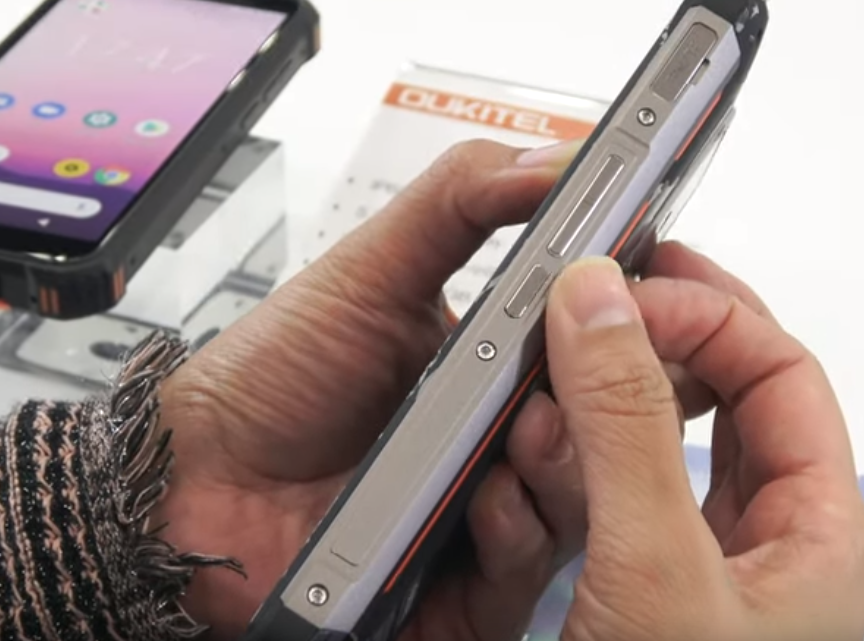 Obtained IP69K, a German special standard ! The level is higher than IP68, which is the highest grade of waterproof and dustproof, and it is tough enough to guard completely whether it is submerged or covered with sand.
The back part is simple and refreshing while having high durability. This is because the shock absorption is further improved by thickening the side of the smartphone and making the corners into a bumpy shape! By making it more rugged in an efficient way, it 's adjusted so that it 's not too messy like other toughness smartphones.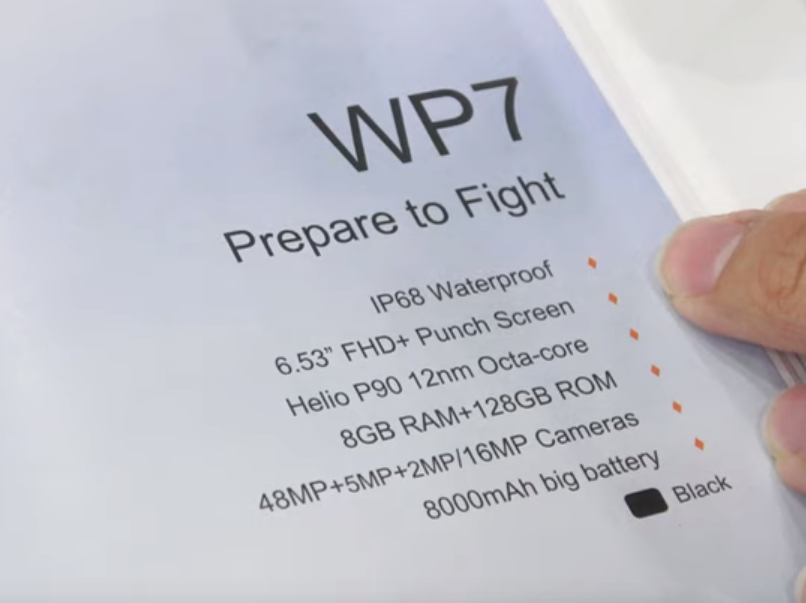 The MediaTek Helio P90 chipset includes an eight-core processor with a maximum clock speed of 2.1 GHz, a Mali G72 MP3 GPU and an LTE modem that can download up to Cat. 7 (300 Mbps). Dual-band WLAN, NFC, Bluetooth 4.2 and GPS are also on board. In addition, the OUKITEL WP7 can measure air pressure. Integrated memory is 8 GB RAM and 128 GB Flash (expandable via microSD). A 16 megapixel front camera for Selfies is built into a punch hole screen. Wireless charging, dual SIM, a fingerprint sensor and Android 10.0 complete the package.
OUKITEL WP7 has multifunction and performance that do not fit in the toughness smartphone frame, and it can be said that it can satisfy not only outdoor users but also light users and some heavy users! Since the performance of the camera is unknown, it was a model I would definitely like to touch in the actual machine review.